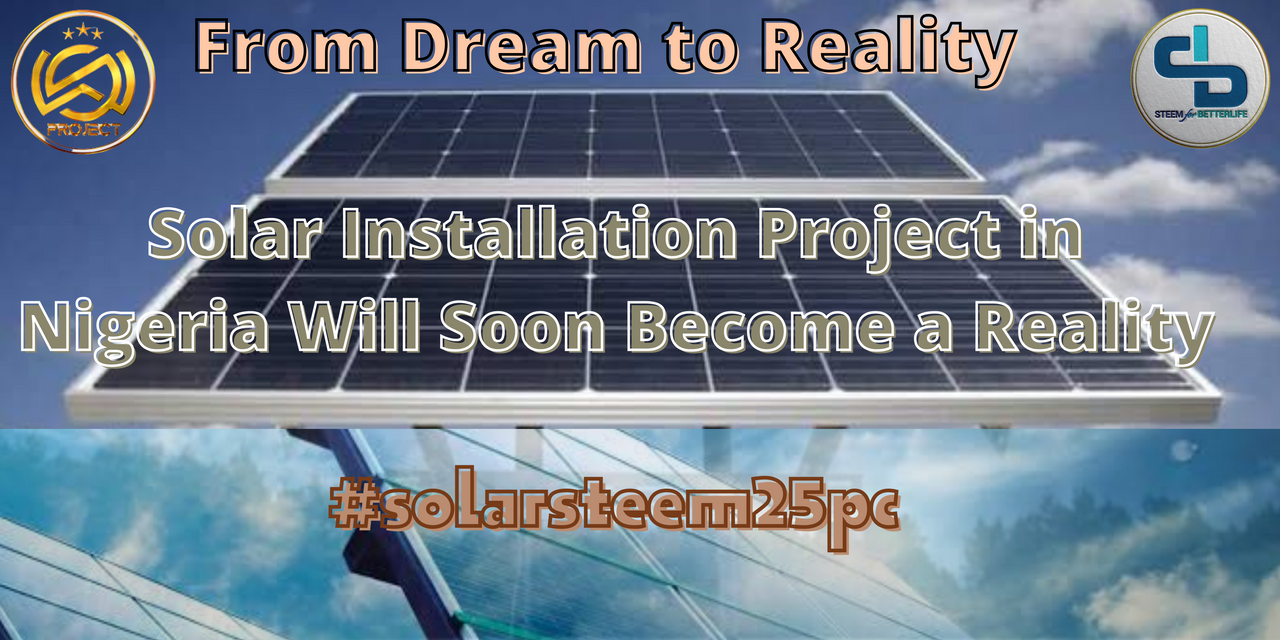 We must be grateful for the social spirit of all steemit users and generous donors, since the first hashtag #solarsteem25pc was campaigned until now we have raised 812,070 liquid Steem which is ready to be used, this is an extraordinary achievement for a charity movement. A million thanks to every element that has supported this project.
@smilenigeria has announced the amount of funds collected so far, you can access it directly at the following link https://steemit.com/hive-153970/@smilenigeria/wsp-official-report-account-income-progress-5th-june- 2022 to see the details of the overall opinion that has been collected through the official wallet @smilenigeria, we are pleased that WSP management is doing everything very transparently.
Referring to the BoQ that was originally planned for the estimated cost required for the Solar Installation Project in Nigeria, we need a budget of 1,222 Steem, if we reduce the total revenue to date of 812,070 Steem, that means we are still short on 410 Steem again. Therefore, we again invite all of our friends to help realize the dreams of our brothers and sisters in Nwanaiba, Uyo in Nigeria.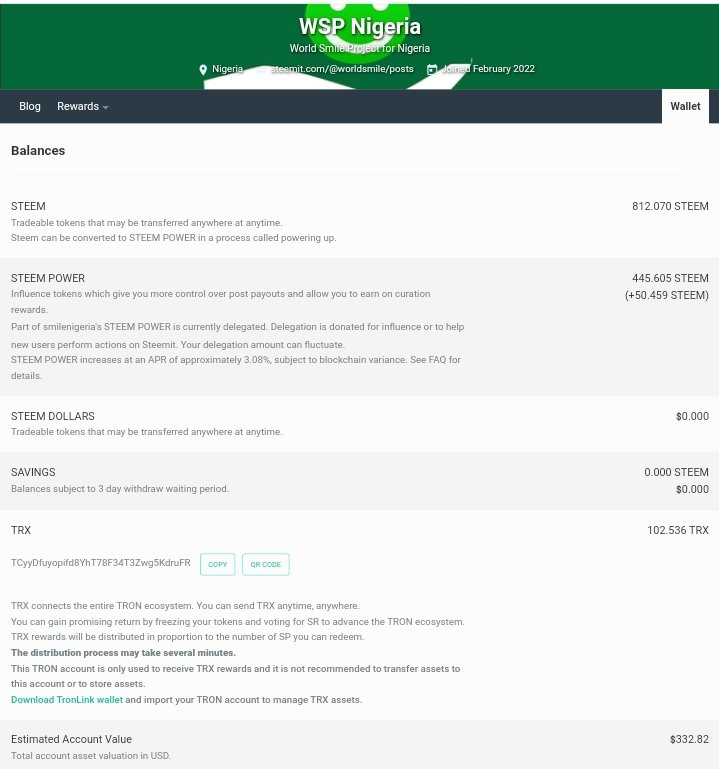 The total amount of @smilenigeria's income from donations from steemit users and generous donors until June 5, 2022
It should be noted that, the cost requirements above are still estimates that may change at any time because the BoQ calculation refers to the current Steem price, of course we all know that the value of crypto currency can go up and down in a relatively short time. But we all hope that the price of Steem will rise soon so that the shortage of costs required for the Solar Installation Project in Nigeria will be less and less.
As part of the core management of the World Smile Project, we will continue to conduct regular evaluations with the WSP Nigeria Leadership and ensure that this project is well realized, so that the electricity crisis that befell our brothers and sisters in Nigeria can be resolved as soon as possible.
For users who take the initiative to support the 1000 watt Solar Installation Project in Nwanaiba, Uyo in Nigeria, you can write any content that encourages cash income generation, provided that:
Set a 25% prize share to @smilenigeria
Using the hashtag #solarsteem25pc
Gratitude does not only come from us as the World Smile Project Team, but also from the beneficiaries who will feel the direct impact of the presence of the steemi.com platform into our lives.
Hopefully this donation becomes a charity of worship for donors and becomes new energy for all of us to continue to do good anywhere and anytime
Cc: @el-nailul @pennsif @heriadi @miftahuddin @irawandedy @klen.civil @ubongudofot @mariana4ve
Best Regard
No friendship is good, except for a conversation that never ends