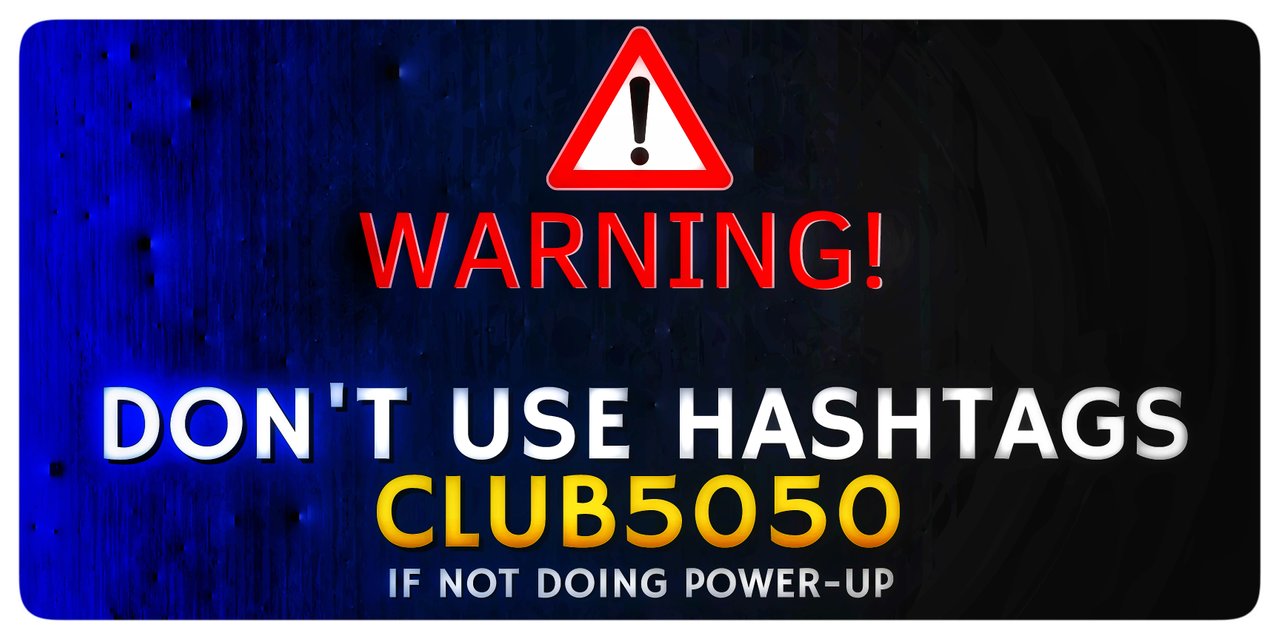 The presence of the #club5050 and #club100 campaigns is a very good initiative to motivate users to continue to power up regularly, in the past two days #club5050 and #club100 have become trending topics used by many users, the positive thing is that many users want to join This good initiative has a good impact on Steem's growth. However, it should be noted that the use of the hashtags #club5050 and #club100 should not be used carelessly on any posts that are not currently powered up.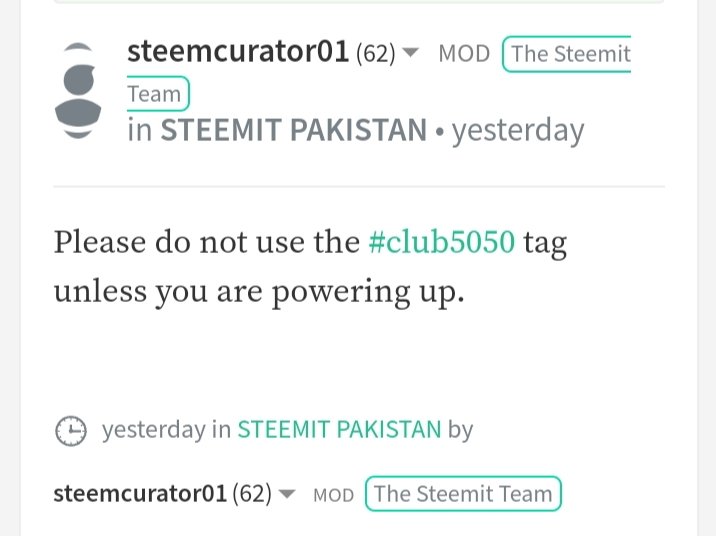 Rebuke from the Steemit team steemcurator01 on posts that use the hastag club5050, but do not power up


Seeing that many users have misunderstood the #club5050 and #club100 campaign initiatives, and based on the warning example in the screenshot above, we as STEEM FOR BETTERLIFE community administrators would like to inform all members and users not to use the hashtags #club5050 and #club100 if you do not do Power Up, we convey this so that there are no similar warnings delivered by the Steemit team, especially on the STEEM FOR BETTERLIFE Community page.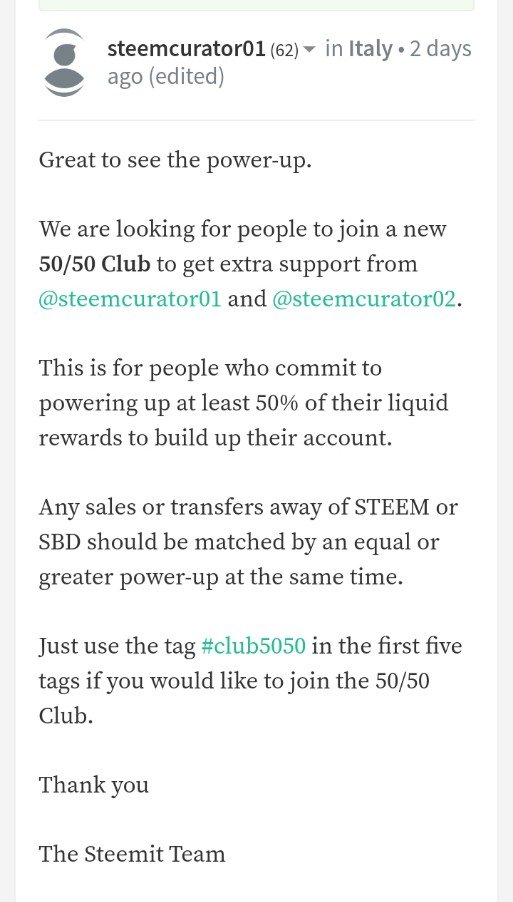 We also invite all STEEM FOR BETTERLIFE users and Members to join the #club5050 and #club100 initiatives, as the Steemit team is currently looking for users who contribute the most to Steem's economic growth in exchange for extra support awards from @steemcurator01 and @steemkurator02 . Don't waste this golden opportunity, keep doing Power Ups for future investments in Steem and we wish you success together on this platform.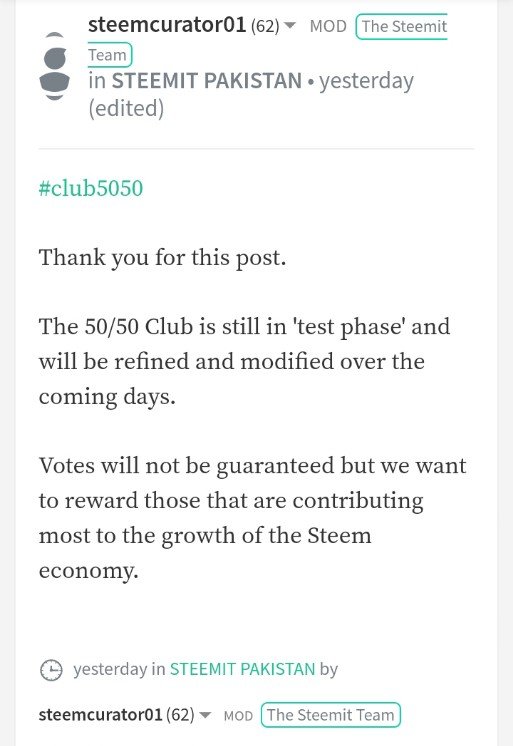 Indonesia
Hadirnya Kampanye #club5050 dan #club100 merupakan Inisiatif yang sangat baik untuk memotivasi para pengguna dalam melakukan Power Up secara rutin, dalam dua hari ini, #club5050 dan #club100 menjadi tranding topik yang ramai digunakan pengguna, hal positifnya adalah, sangat banyak pengguna yang ingin bergabung dengan inisiatif baik ini. Namun perlu di ketahui bahwa penggunaan tagar #club5050 dan #club100 tidak boleh digunakan sembarangan atau asal digunakan pada setiap postingan yang tidak benar benar melakukan power up.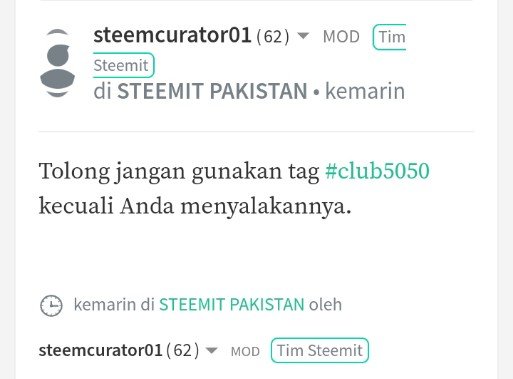 Teguran steemcurator01 pada penggunaan tagar club5050, namun tidak sedang melakukan power power up


Melihat banyak pengguna yang salah mengartikan inisiatif kampanye #club5050 dan #club100, dan atas dasar melihat contoh teguran pada hasil screenshot di atas, kami selaku pengurus komunitas STEEM FOR BETTERLIFE mengajak kepada seluruh member dan pengguna untuk tidak menggunakan tagar tersebut jika tidak benar-benar sedang melakukan Power Up, hal ini kami sampaikan agar kedepan tidak terjadi teguran serupa pada halaman Komunitas STEEM FOR BETTERLIFE oleh tim Steemit.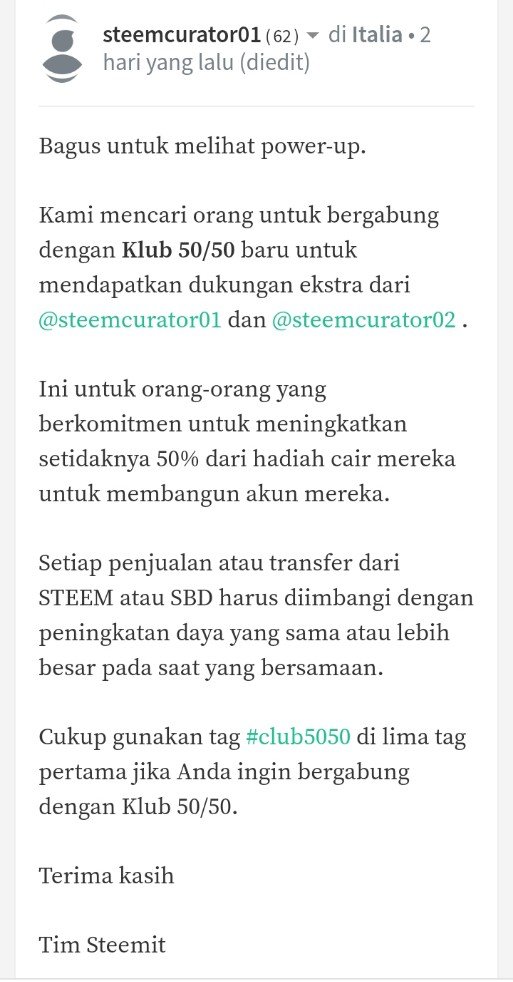 Kami juga mengajak kepada seluruh pengguna dan Member STEEM FOR BETTERLIFE untuk bergabung dengan inisiatif baik #club5050 dan #club100, karena tim Steemit saat ini sedang mencari pengguna yang berkontribusi paling besar terhadap pertumbuhan ekonomi Steem dengan imbalan penghargaan dukungan ekstra dari steemcurator01 dan steemcurator02 . Jangan sia-siakan peluang emas ini, terus lakukan Power Up untuk investasi masadepan di Steem dan semoga kita akan sukses bersama di platform ini.




Power Up History for strengthening user accounts and investments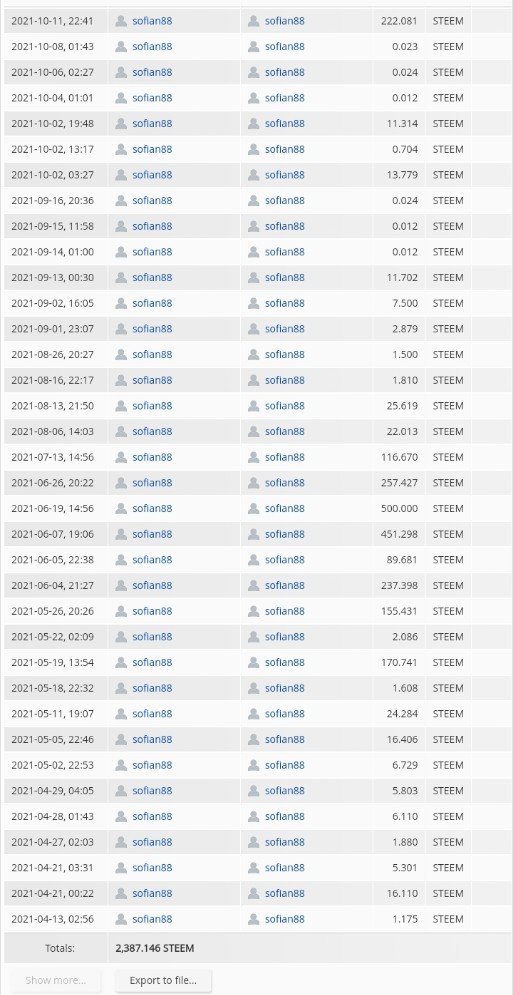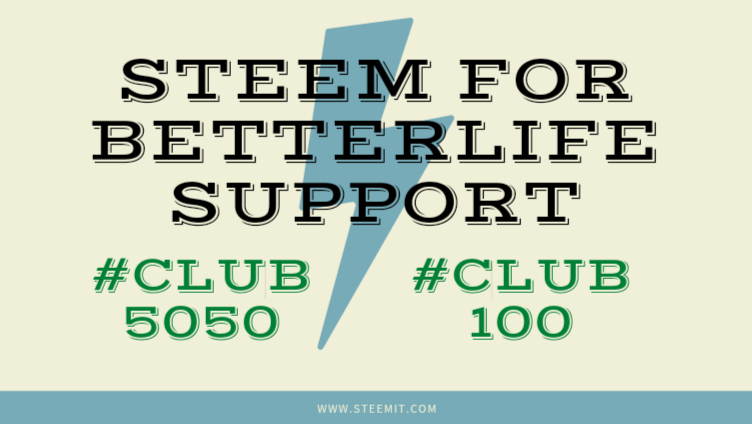 Cc ; STEEM FOR BETTER LIFE Community Team @pennsif @el-nailul @heriadi @irawandedy @miftahuddin @klen.civil
---
Best Regard
No friendship is good, except for a conversation that never ends