Halo Everyone !!!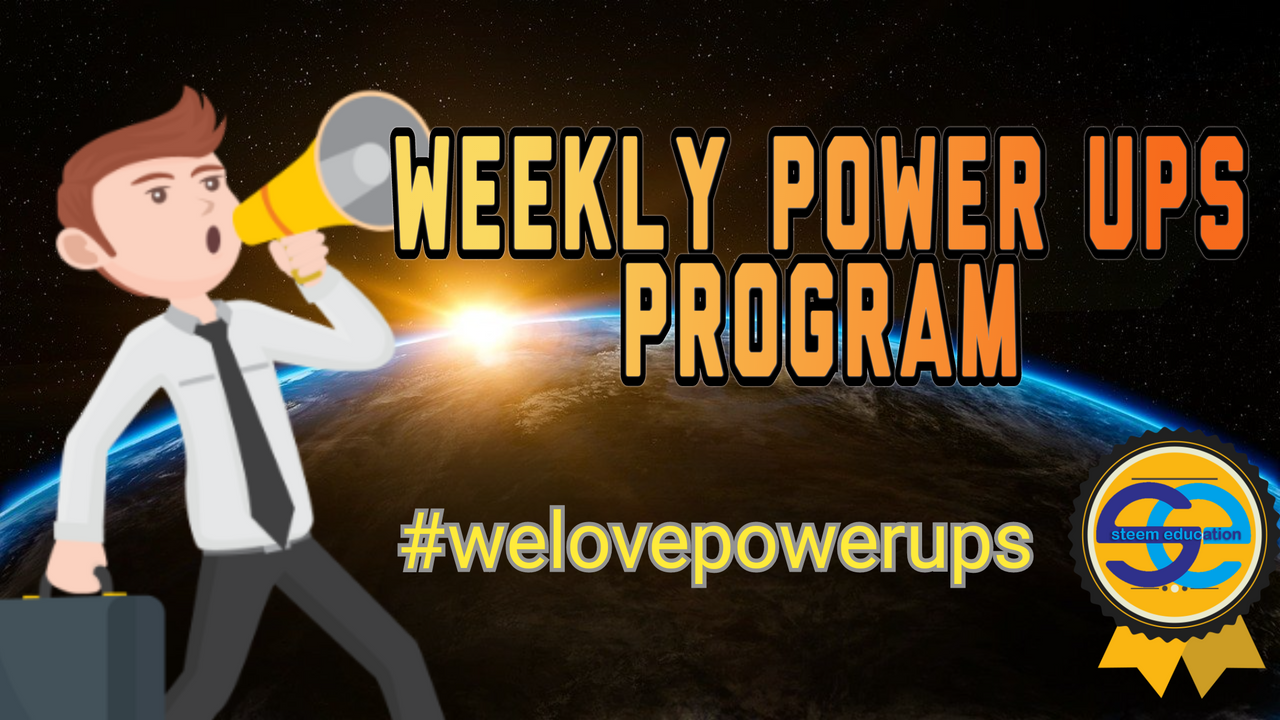 The Steem Education community wants to give good news to all steem users who consistently power up as a form of hard work to increase the strength of their accounts and play a role in investing for Steem growth.
In accordance with the vision and mission of the Steem Education Community, we will offer a weekly Power Up Program for all Steem Education members, each user only needs to power up once a week by writing a post in the Steem Education Community and displaying screenshots before and after power up, as well as hashtag #weeklypowerup in any of the 4 main hashtags.
This weekly Power Up program will provide a surprise gift in the form of STEEM and positive votes from the @steem.education community account, we will also choose the 5 highest power up posts every week to be submitted to the Steemit Team to get support for their consistency in doing weekly power ups.
Requirements to participate in the weekly Power Up Program;
His weekly Power Up program is open to the public
Posts must be posted in the Steem Education community and put the Achievement1 link at the end of the post
Only one post a week
Thank you @steemitblog @steemcurator01 and to the entire steemit team who have supported the Steem Education community. We hope that this weekly Power Up Program will foster the interest of steem users to continue to power up and invest in steem, we will continue to work hard for this.
Best regard
Steem Education Community Team



@heriadi
@irawandedy
@sofian88
@miftahuddin
@klen.civil
@radjasalman
@nadilchairi