Note : 50% of this post payout is for smilenigeria project program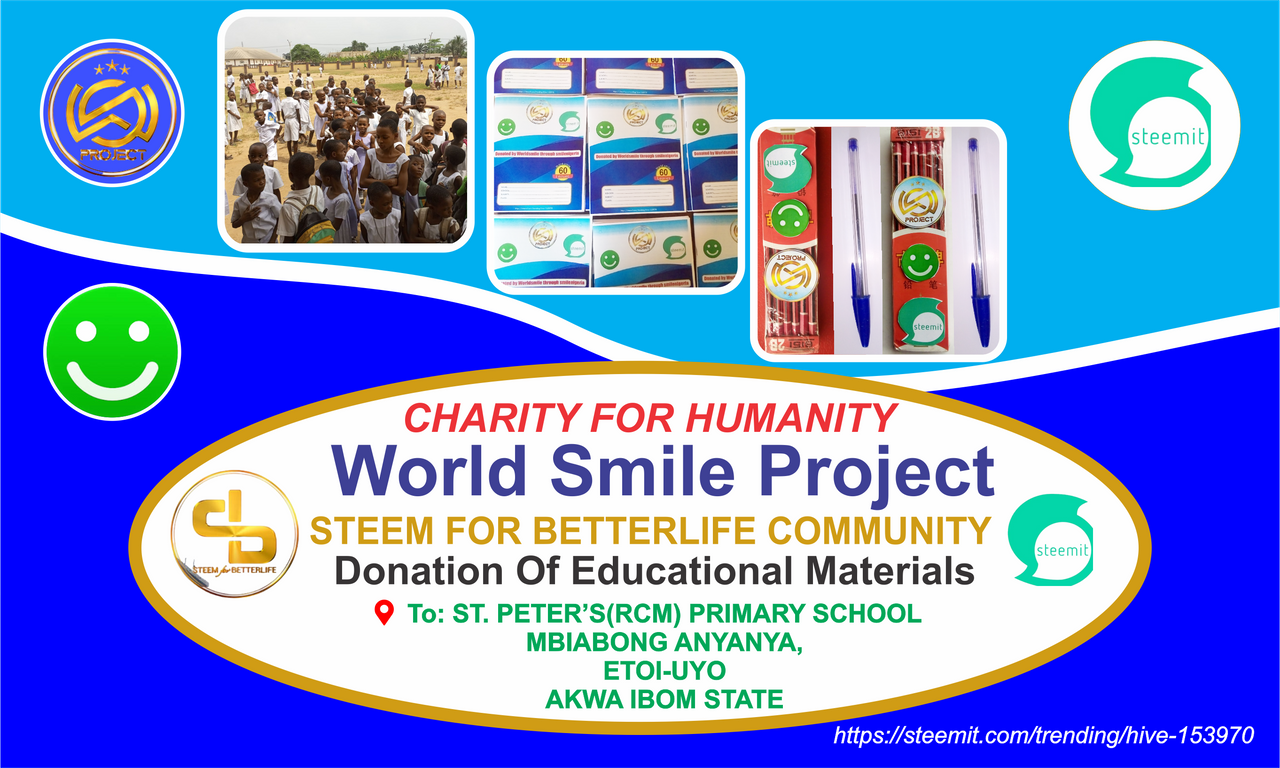 Last week I made an update about the amount of SDB received from the world smile account to smilenigeria which was 100SBD in other to support the Educational system in Nigeria through the donation of educational materials to the needy in different schools. Well, it is no longer a story because the donation later took place successfully, and this report is about the financial expenditure of the materials bought and the general expenditure. This article also includes the event of donation done with the help of world smile through smilenigeria on the 8th of March, 2022 at ST.PETER'S (RCM) SCHOOL, MBIABONG ANYANYA,ETOI, UYO. I should have updated all of us since, but sadly, my phone got spoilt beyond repairs. I am trying to get a new phone soon. Below is the breakdown of the expenditure.
After changing the SBD to steem which I made a post through this link: 100 SBD transferred to smilenigeria.
I later transferred out 1000 Steem for exchange through one of my team member's Binance accounts since I couldn't do it with my Binance account because it has not been verified yet, I just opened it.
Here was the transfer:

I transferred 1000 Steem from smilenigeria account to one of my team member's finance accounts.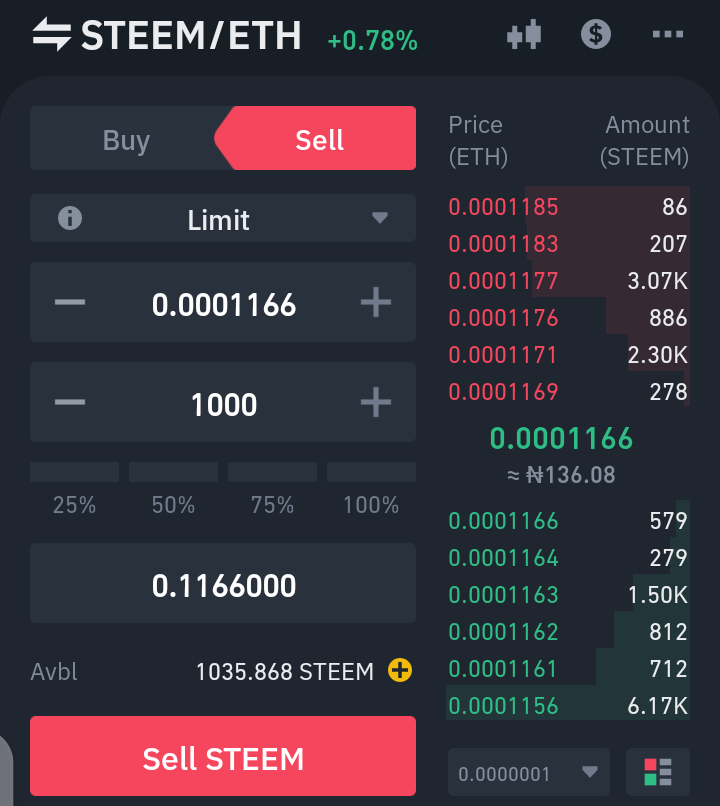 ---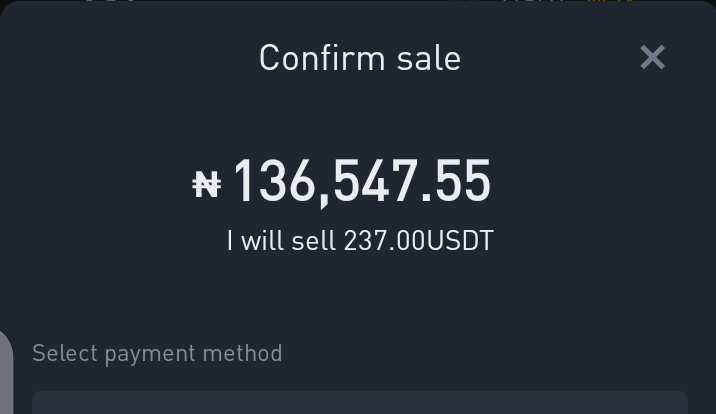 ---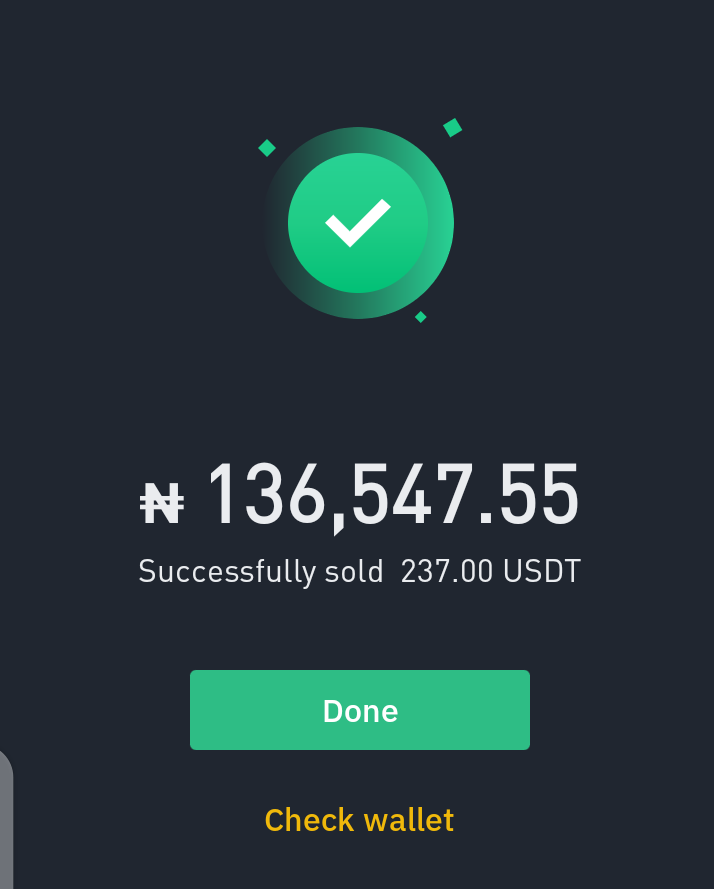 ---
After cashing it out through my team member Binance account and it gave me N136,000 (One hundred and thirty-six thousand five hundred and forty-seven Naira only). With it, I made arrangements with my team members @eliany,@benton3 and @goodybest and we all left to the market to buy these materials.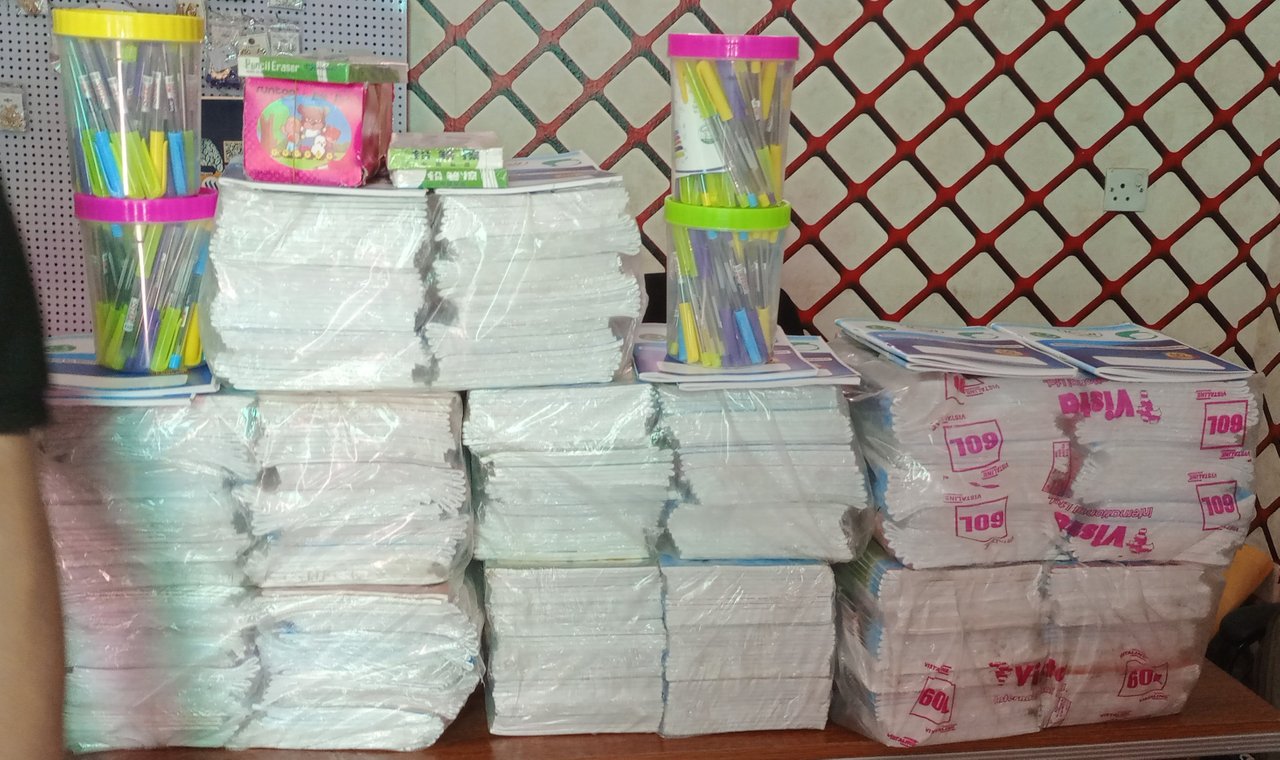 Below was the item we bought and their prices:

That is a total of 513.602 Steem on approximate.
A brief description of the content above:
31/2 Carton of Exercise Books contains 42 dozens
4 packet of the pen contains 200 pieces of the pen.
1 box of pencils contains 12 dozens which amounts to 144 pieces of a pencil.
3 Packets of Eraser Contained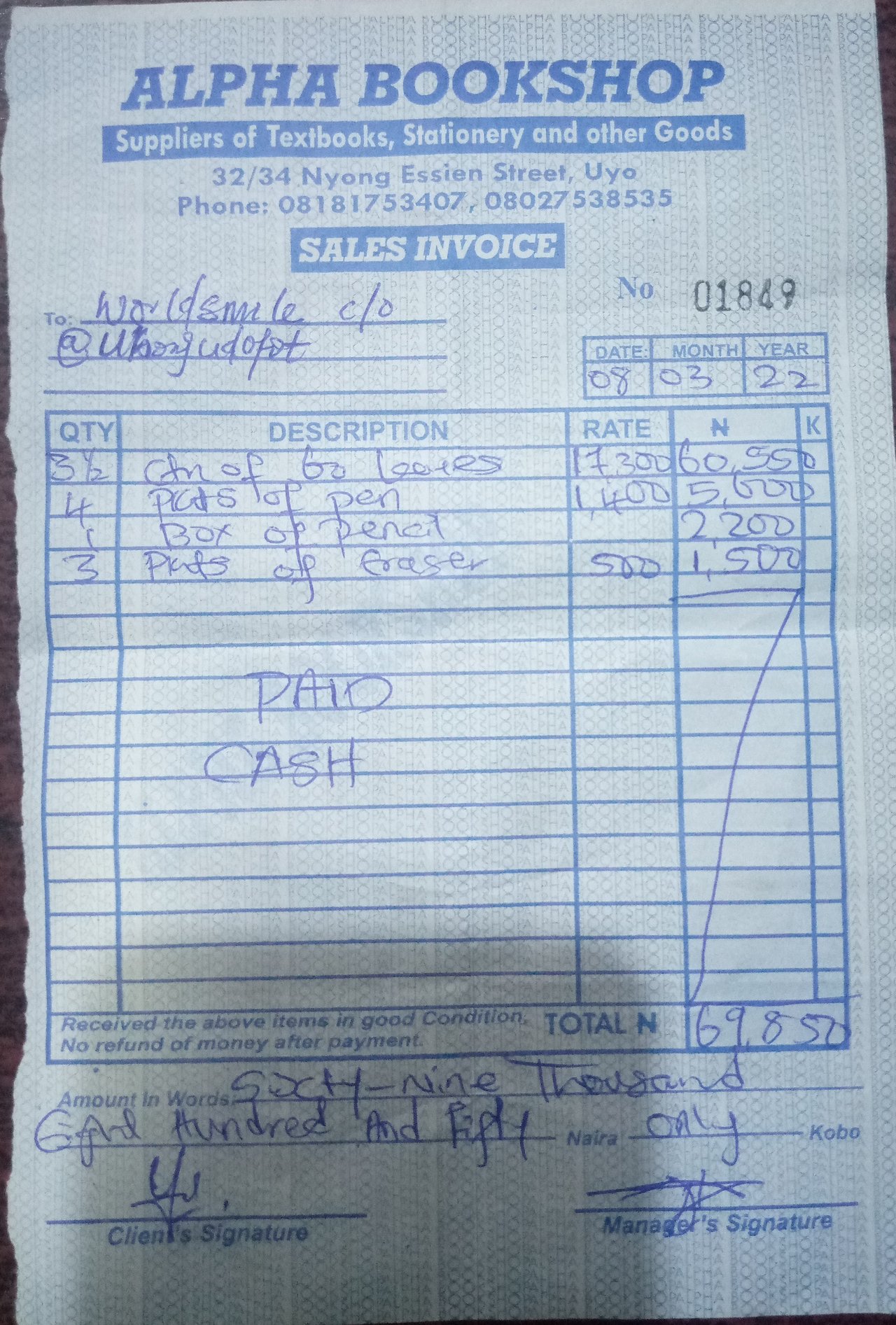 And we also made some expenditures which are also displayed below on the table:
EXPENDITURE

That is a total of 144.852 steem on approximate.
Out of the 1000 steem I cashed out, we have spent a total of 658.454 steems which is equivalent to #89,550 Naira. I still have a balance of #46450 Naira out of the #136,547 Naira after all the expenditure which is still enough to carry out a little charity act.
Meanwhile, the donation was successful and a total of 504 students benefited from the donation. Each student went home happily with the exercise books, the pen was also shared but among 200 students, same with the pencil and eraser.
The teachers in the school were very cooperative and happy same with the students.
Below is the picture gallery: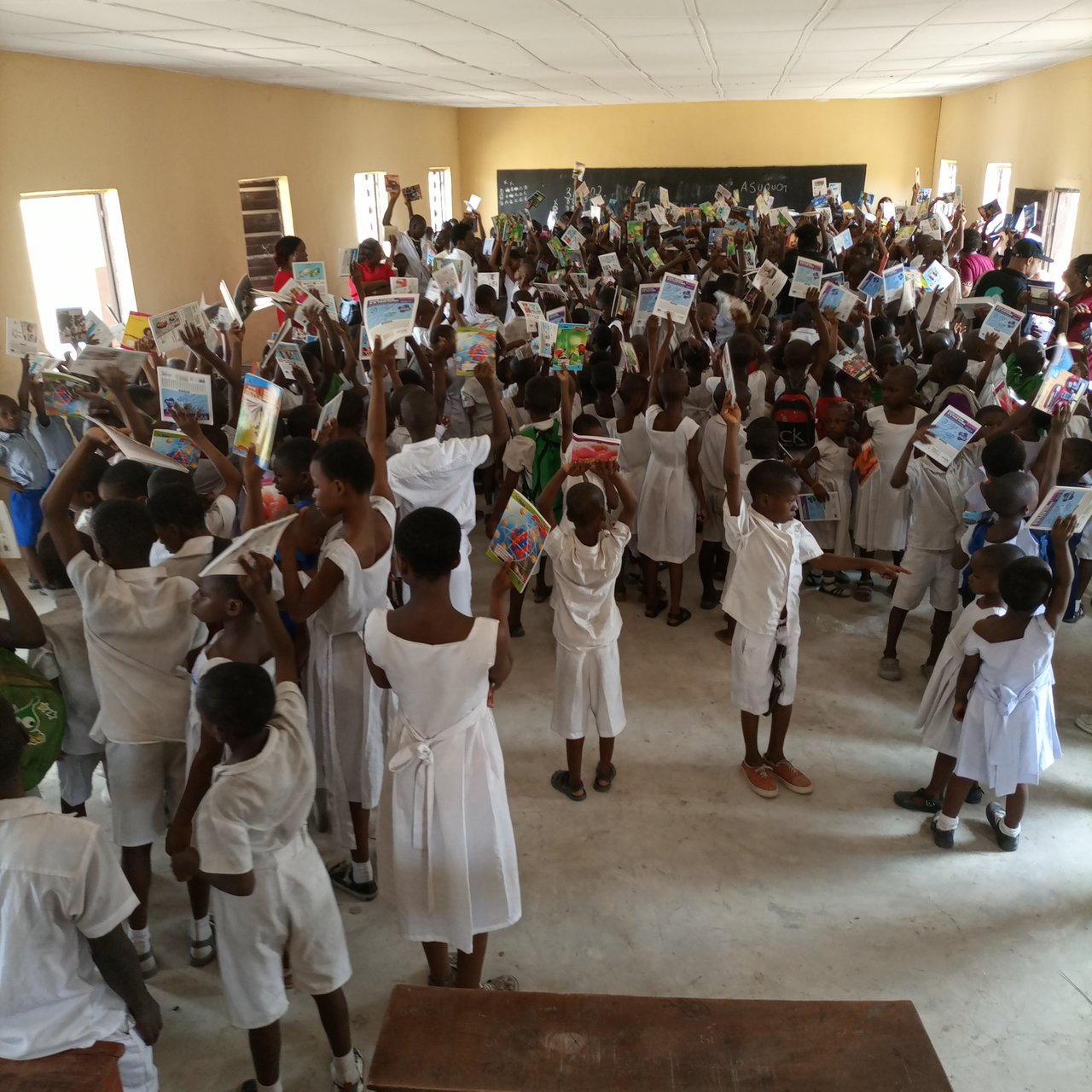 ---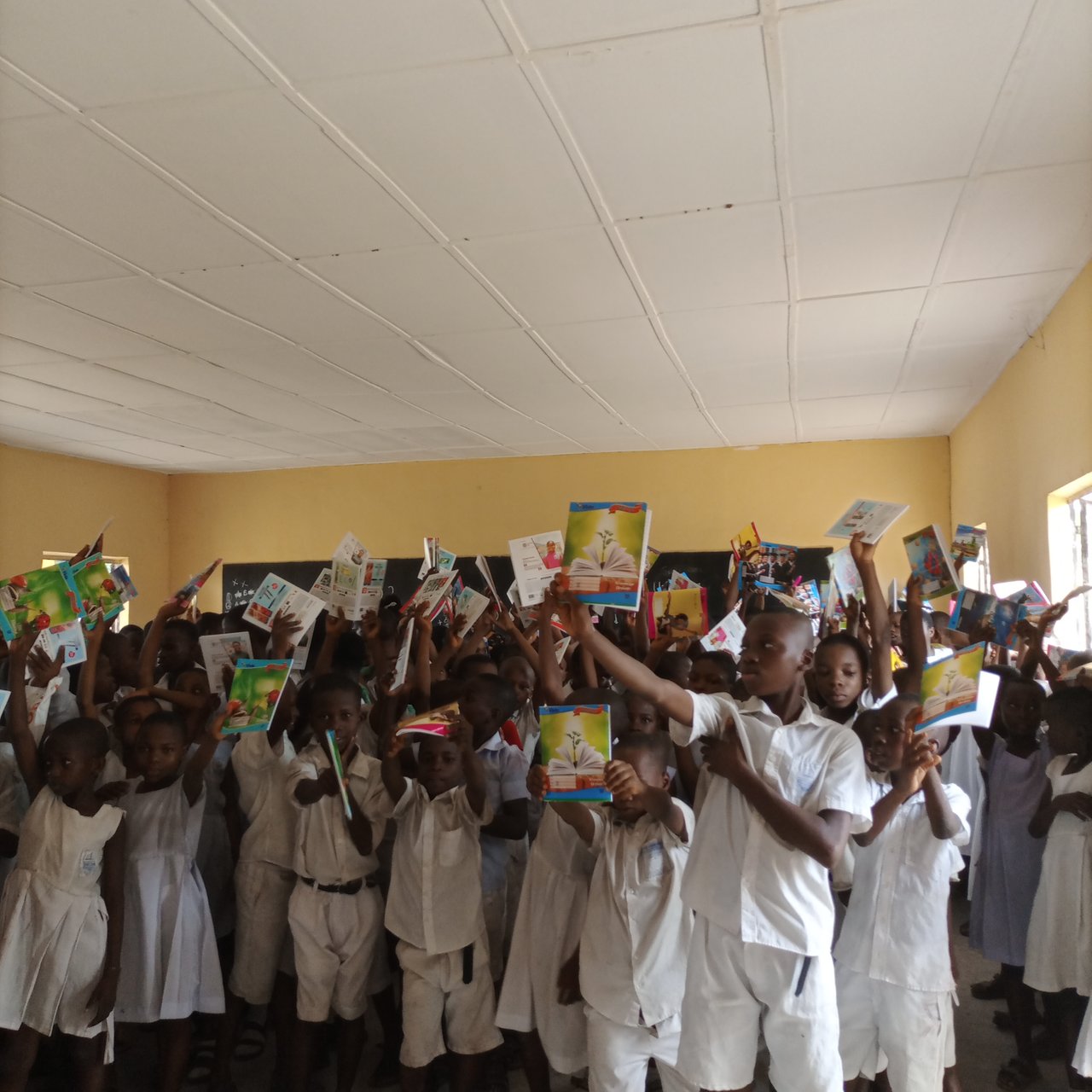 ---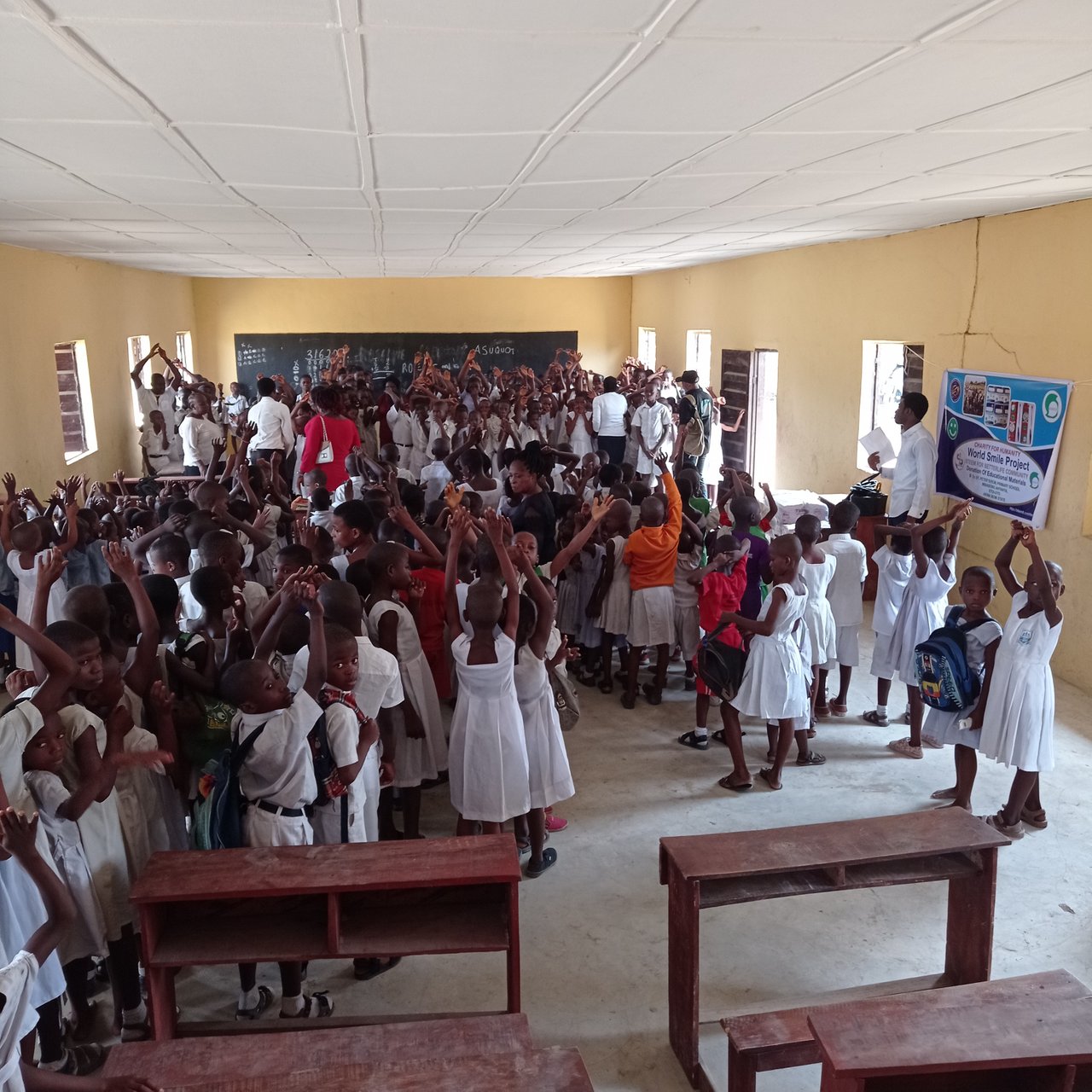 ---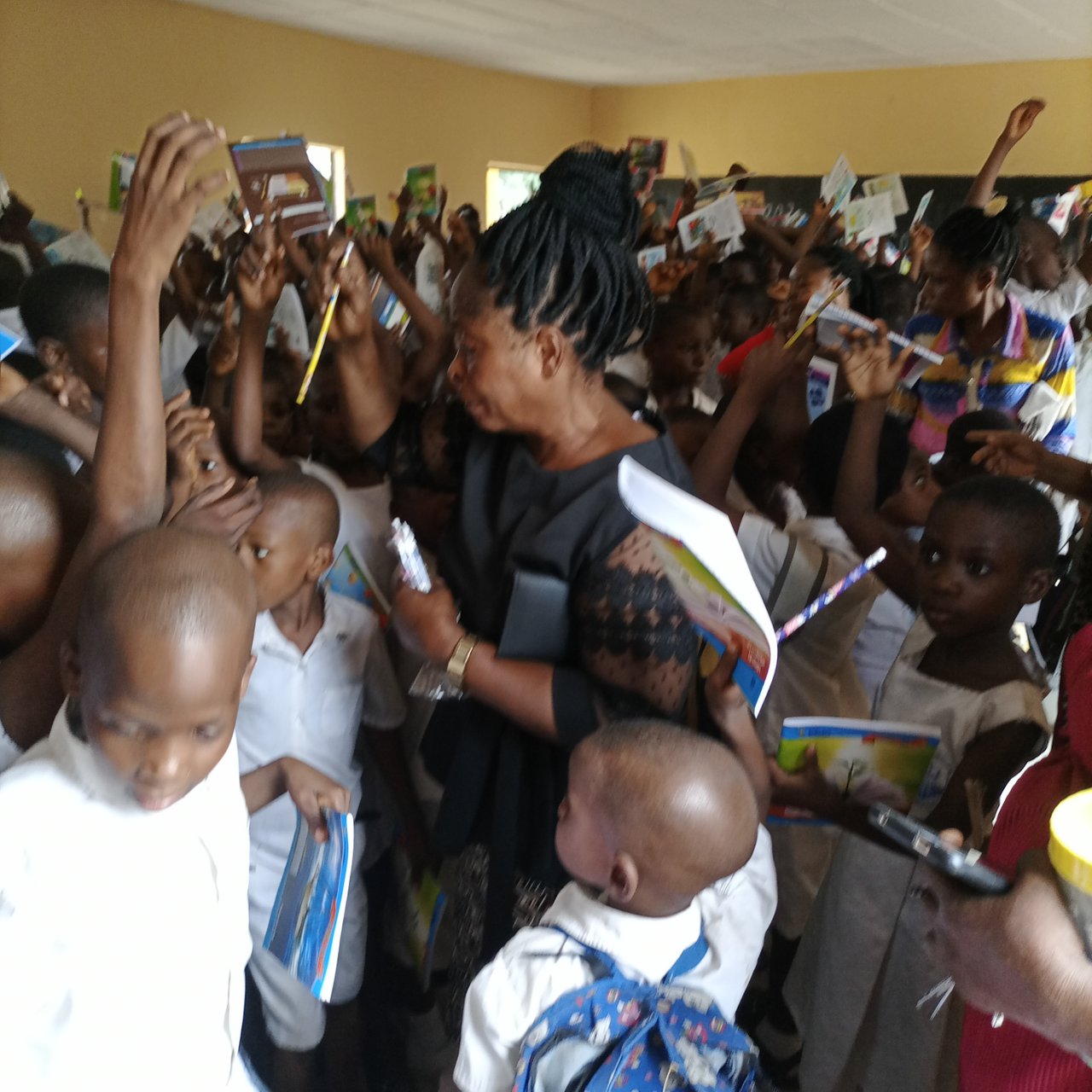 ---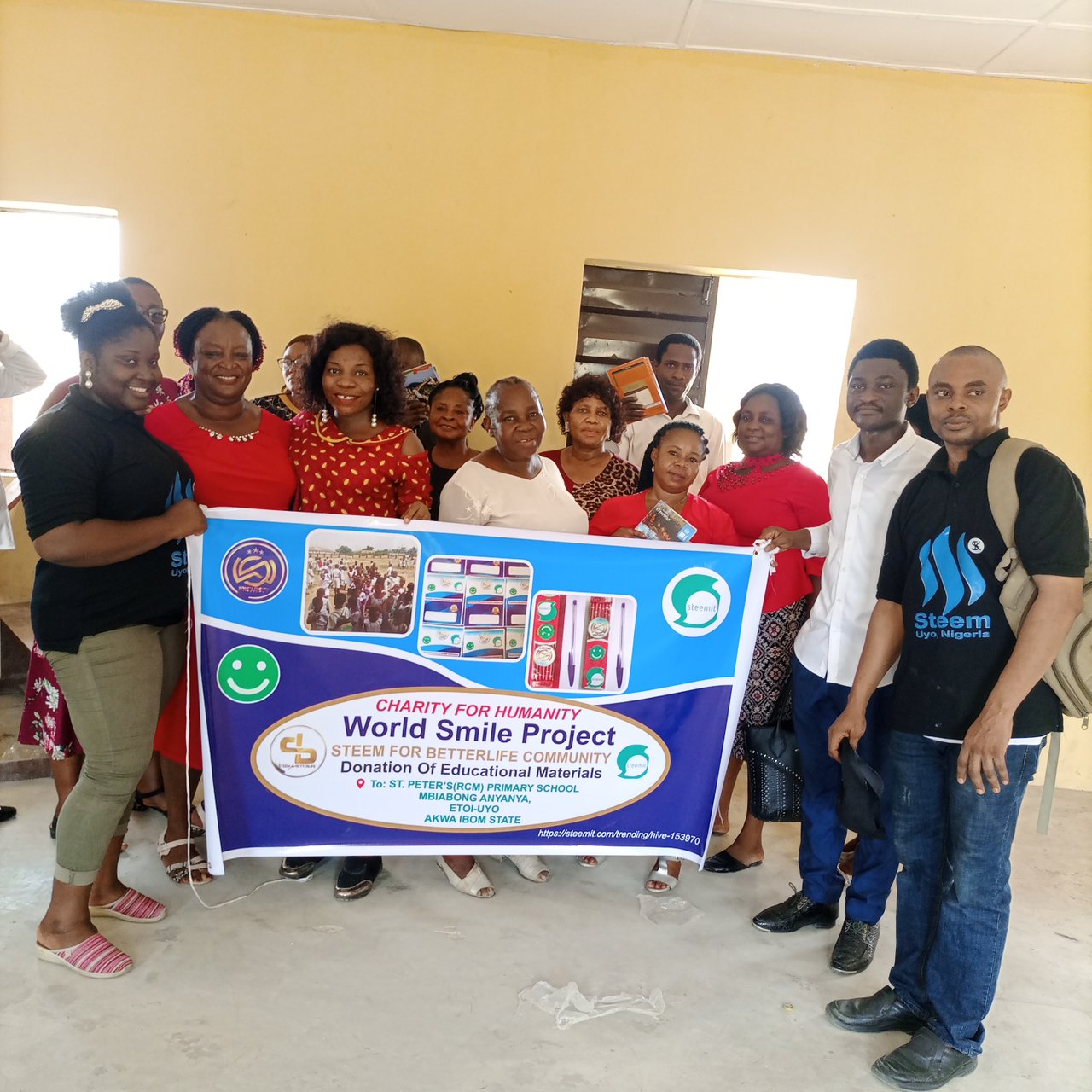 ---
I would publish much more update about this event summary of donation later, I need to get all the photographs.
I want to use this medium to thank all of you users for your support for sharing your beneficiaries to the smilenigeria charity account and the steemit team (SC01 and SC02) so that we can respond to every important problem in Nigeria and also the world as at large. we cannot do it alone without your intense support. Thank you very much. We appreciate the support of the world smile and the international team.
Because of this reason, we continue to look forward to this support through sharing rewards and upvotes for the sustainability of the smilenigeria program in the future.
Cc: @steemcurator01 @steemcurator02 @el-nailul @pennsif @heriadi @miftahuddin @klen.civil @sofian88 @mariana4ve @bien