Note: 25% of Rewards to support the solar power energy @smilenigeria account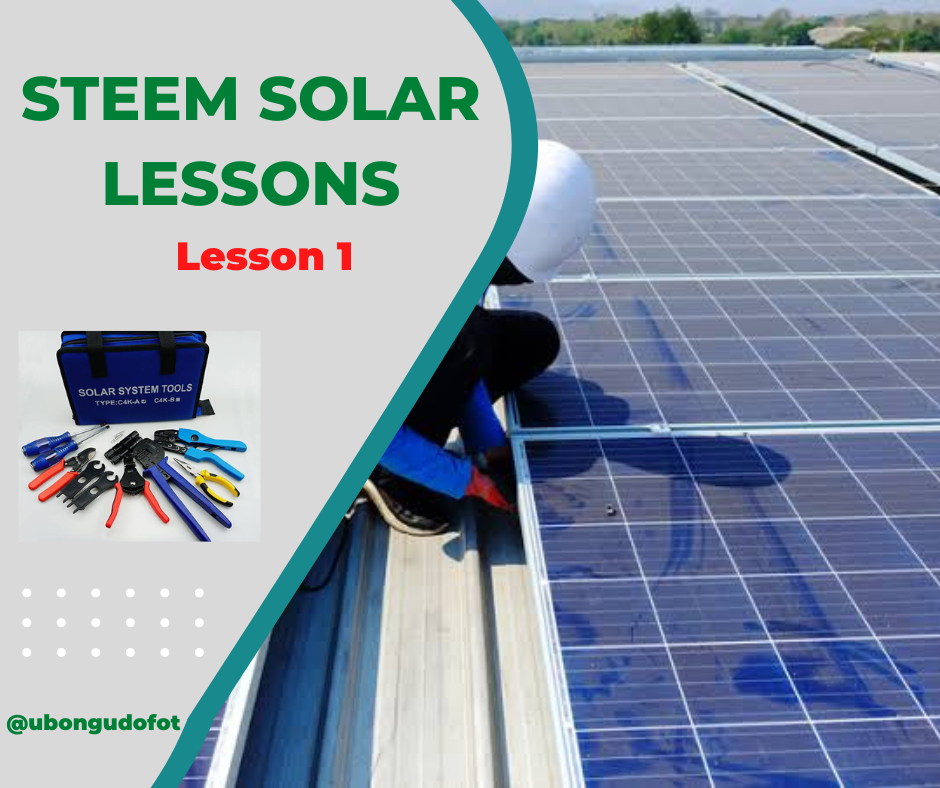 The #learnwithsteem hashtag was created for educational Content in the form of lessons or tutorials.
Giving thoughts to this, I considered Educating folks about Solar Energy as it has become one of my greatest anticipating realities.
For this reason, I am launching a new publication Entitled: Steem Solar Lesson.
This publication would be published weekly. And it would Focus on teaching folks about the Practical Side of Solar PV Which Include how to Choose equipment, find Suppliers and Work out Sizes of Panels.
It is going to Contain information about Solar in One Place.
Why this publication?
It will further boost the interest of Users in their various locations to See the need of considering a Solar System Should they be among people who are also suffering from these Challenges.
It is my interest to see how this generation and future generations carry out transactions With Steem as their Source of exchange for goods and Services, It Wouldn't be bad if Solar PV becomes one of Such Goods.
Can you think of what the Steemit platform would look like before the next decade? It must have grown by then adding huge values to what it is right now.
Proper Knowledge and Enlightenment about Solar Energy are relevant if we want to achieve this together and that is why this publication has come to Stay.
The lessons would be Simplified So that even younger Users can also benefit. Steemit is a good platform for Learning, Let's Utilize it.
Language to Publish?
For now, this publication would be published in the English language but as time goes on, it May be translated into Spanish, Indonesian, and even German language Effectively if the need arises. Reason? For wide publicity.
Each lesson will contain Word Puzzle at the end of the Class, Users are expected to Write out three Correct Words which they Can See From the Puzzle Under the Comment Section and prizes would be Shared with the First Five Correct Answers equally as a reward for participating.
With that Much Explanation about this new publication in the blog, I want to proceed to my first Lesson in Solar Photovoltaics.
Photovoltaics(PV)
The definition of Photovoltaics is one and the same thing everywhere but I am going to make it very simple.
Photovoltaic systems can be defined as a system that generates electricity directly from sunlight, based on the Photovoltaic Effect.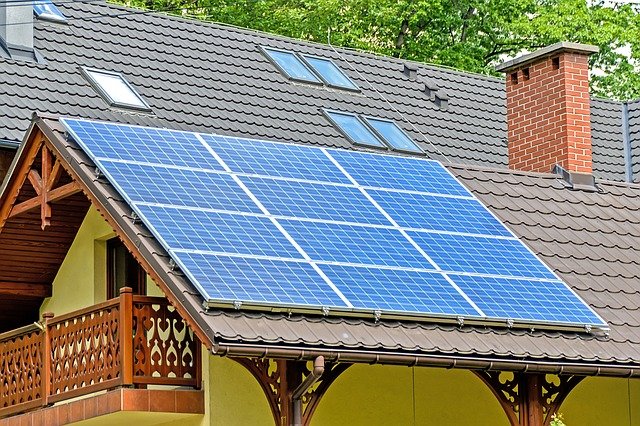 Source
These systems generate clean, reliable electrical energy without consuming fossil fuels.
A Little Background
In 1905 the German theoretical physicist Albert Einstein had a full knowledge of the photovoltaic effect which in turn became a lead to the modern-day Scientist.
The Cells that made up Solar are produced from silicon following due process which has to do with a highly sophisticated procedure, resulting in solar cells, which later are assembled as solar panels.
Photovoltaics panels Produce electric power as direct current (DC) and low voltage at times about 12V.
While talking about Photovoltaics, we also Consider the efficiency of Solar Cells Which Normally ranges from 10% to 15%, it is very important to note this point as it is part of the makeup.
How Can This System Benefit Us?
Below are Some of the benefits of installing this System:
Photovoltaics System can be used to illuminate our apartments.

It Can be used to power our gadgets.
In a nutshell, it can just replace public Electricity because what it does is that, it generates electricity, that's Simple right?
Why Is Photovoltaic System a Good Option?
It Is Reliable
This system is reliable in the sense that even if it is in harsh environmental conditions, PV systems have proven their reliability Over time.
It provides a stable power supply in situations where continuous operation of other technologies is very critical.
It Last Longer
The Crystalline PV cells Which we have today have in no way Shown any degradation even after 20 years of use, whereas amorphous cells show degradation after some years of Use.
So, it is most likely that future crystalline cells will last even longer. Check that out.
The cost of maintenance is not high
The Cost to maintain a Solar PV is not too high because it requires only periodic inspection and maintenance which is done Occasionally Compared to other Conventional fueled Systems.
All you need to do is to place your crystalline panel where it can access Sunlight, that's all.
That's all we have For the Class today, but before then, let's try this Words Search Puzzle below.
Word Search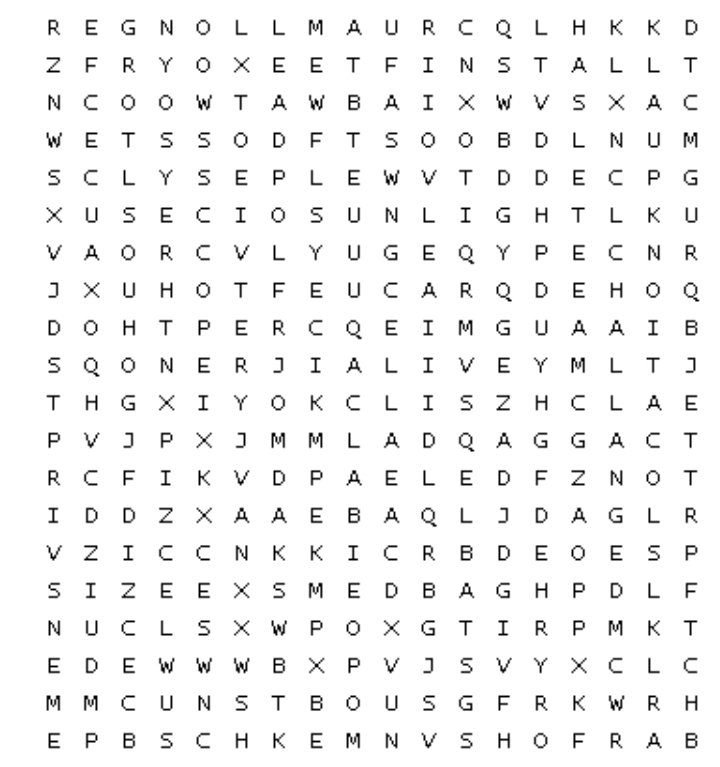 Free Word search created with Puzzlemaker from
https://puzzlemaker.discoveryeducation.com/word-search
Cc:
@pennsif
@irawandedy