---
Lets Start our Diary Game

Appreciation to @steemit Family
I am here with my diary game with joy, happy and amusement after a little while break. I am very happy to see this wonderful platform
@steemit
. People usually want to get job according to their own will. They want to work accirding to their own schedule and timings. Somehow, we have to bound and work according to their own life style. When, I see this platform, I was unable to believe this platform. My respected Colleague asked me to join his community and start work. There were lot of questions in my mind were arousing.
I was surprised that how this will happen?
What is the benefit of Steemit?
How our activities will impress others?
Can we get A-Z knowledge about Steemit?
Etc.
All these questions were handled by my respected Colleague Sir Rai Muhammad Azam. I am really thankful to
@azamrai
and
@ahmadchemist737
and
@rashid001
. They always guided and supported me in my learning.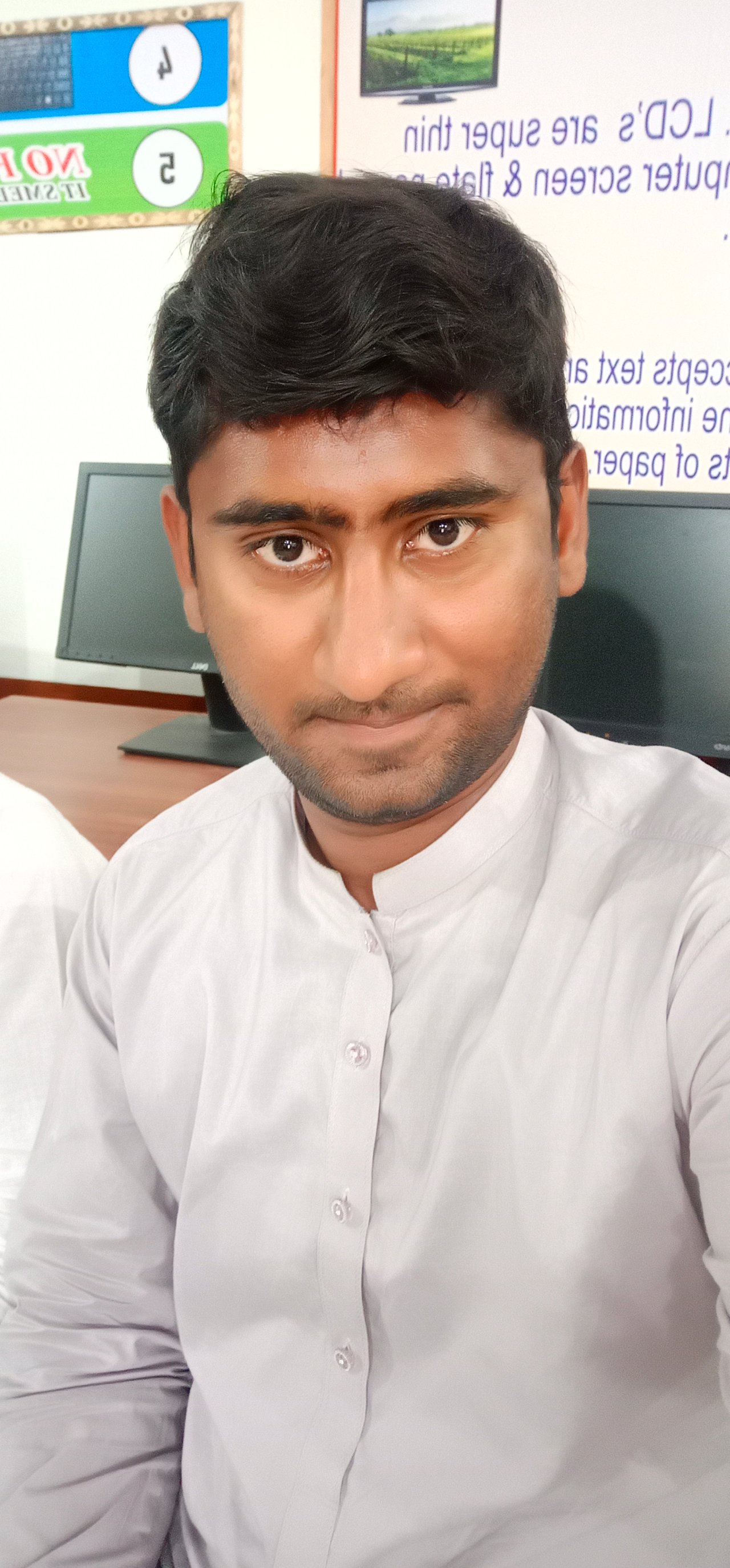 I started my day as usually does. Today was special day. I was excited to join and attend this best day with best style and best party. People usually remenber their golden post by lilltle activities which strengthen their past and make more colourful their present. According to me the best life is the present life and present time. We should enjoy every moment of life.
Me with Sir Azeem Tariq and Sir Zaheer Ahmad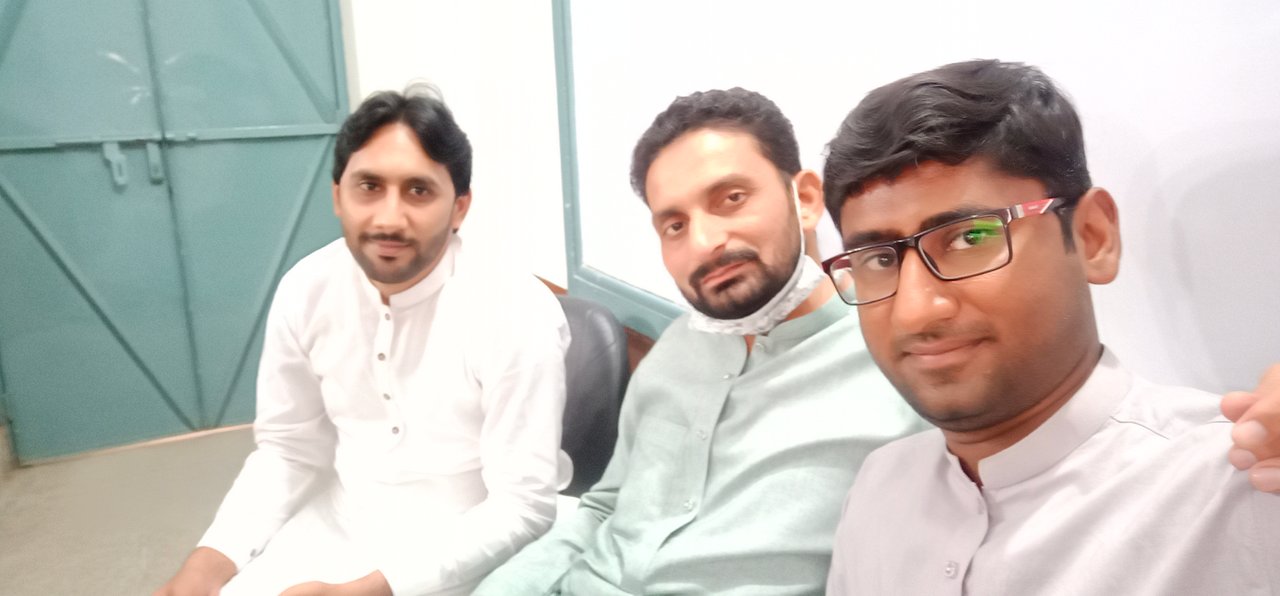 You can see the smiling faces in this picture. People are usually get tired after getting a whole day work. Anything new can inspire and motivate us in terms of learning and enjoying new day with new style. Both of tbese are my best friends. They always cheered up and make my life colourful and bright. I spend my most time with their company. They also enjoy their company. Sir Zaheer Ahmad's education is MSc Physics and enjoy that very nice teacher. He was bringing a very good status for his students, after studying a lot of students, they should do their practical work. His students always praise him, what percentage do they do to him and his style of teaching is excellent. I love spending time with him, sitting with him and learning from him, he is very funny, his style is very good, he lives in a friendly atmosphere. I learn so many things after sitting with them. He is also my senior and his generation experience is very much and very good. The subject of teaching of his are Mathematics and Physics. I like his way of teaching very well and he explains everything by giving information, students would be very much inspired by him and would soon learn whatever he got.
Me with Sir M. Akram Khaky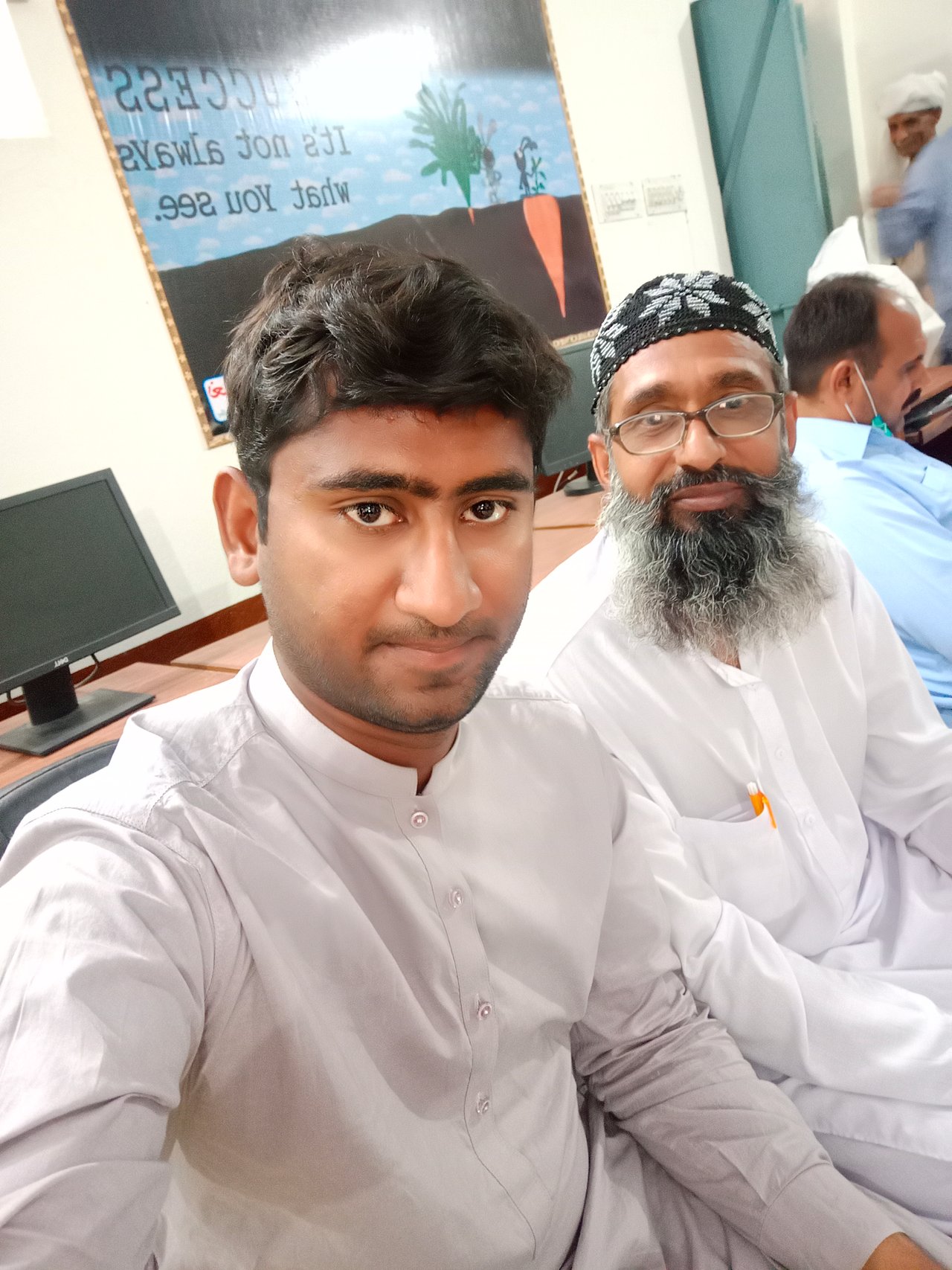 The teacher who is strong with me in this picture is Master Mohammad Akram Khaki Sahib. His subject Urdu and Islam memories. His style of teaching mountains is very good and unique. They have a lot of Islamic knowledge, students are very much inspired by them, they learn from us and try to copy them. He is very fond of poetry and in which college has he sold it, which people narrate in any gathering? People can not live without giving them every time, whenever they narrate their love or watch their eyes, the heart listens, but due to the paucity of time, they have to do a book. Suraj loves to follow his method and spend time with those whom PSA students like a lot for their teaching. I also enjoy library time sitting with them and I learned a lot with them. He is a strong scholar and very expert in his field, he has a very good drink of his heart. After reading from these students, after completing their studies, they have done two very good posts on very good posts, they do too many appreciates.
Me with Sir Ali Afzal IT Specialist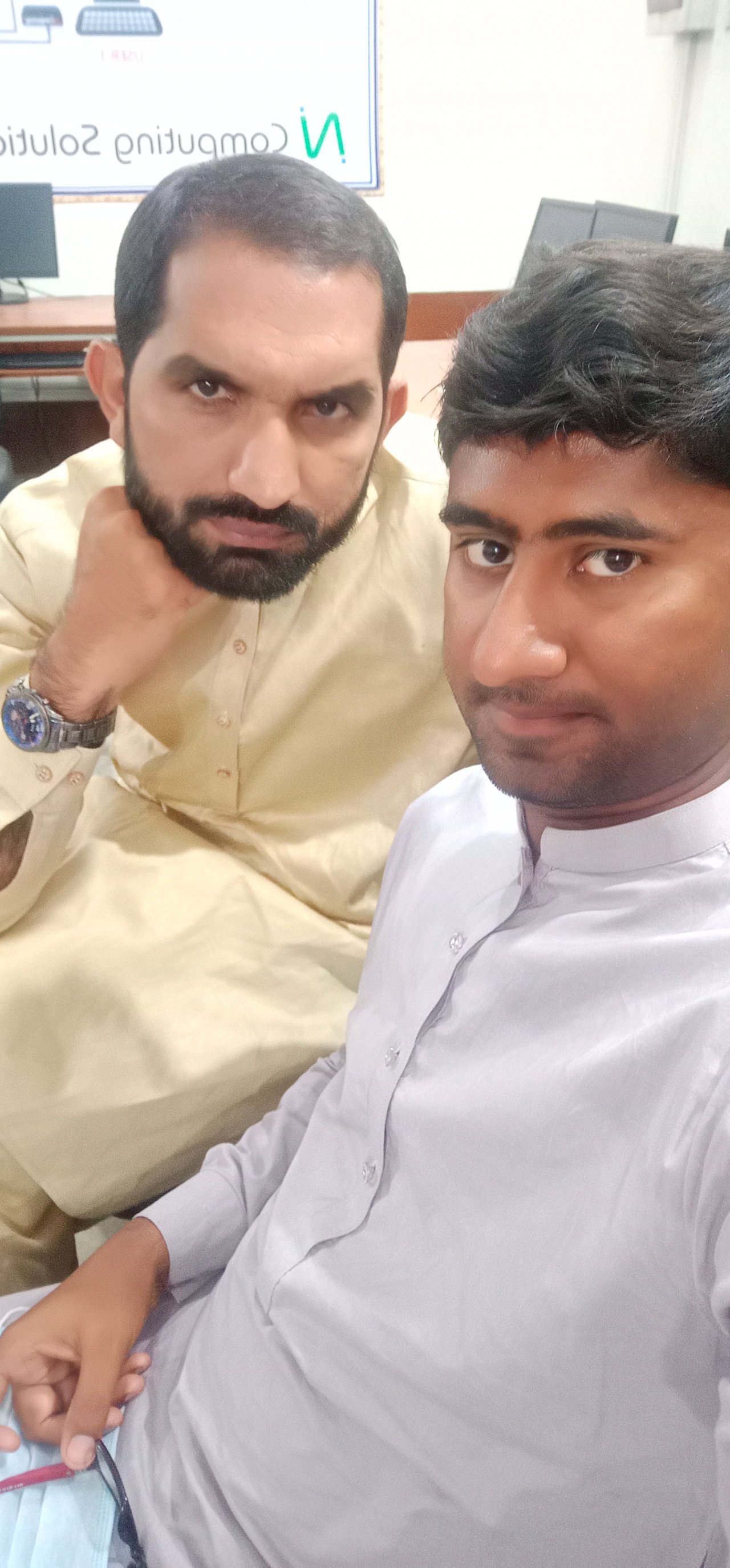 The teacher who is present with me in this picture is Sir Ali Afzal Sahab. He has an MPhil in computer science and is a master of his field. They have a lot of knowledge of the videos near them, too many students have a list thing free from them, sometimes they have started their practical life after learning the tank. Whenever I have a problem with something related to the computer, I do not sleep completely, I have fun without any checking, then it injures me very well, explains, motivates and inspires me very much. I love spending time with them because I can give a lot of happiness by keeping them.
Me with Sir Shoukat Ali and Sir Zafar Ullah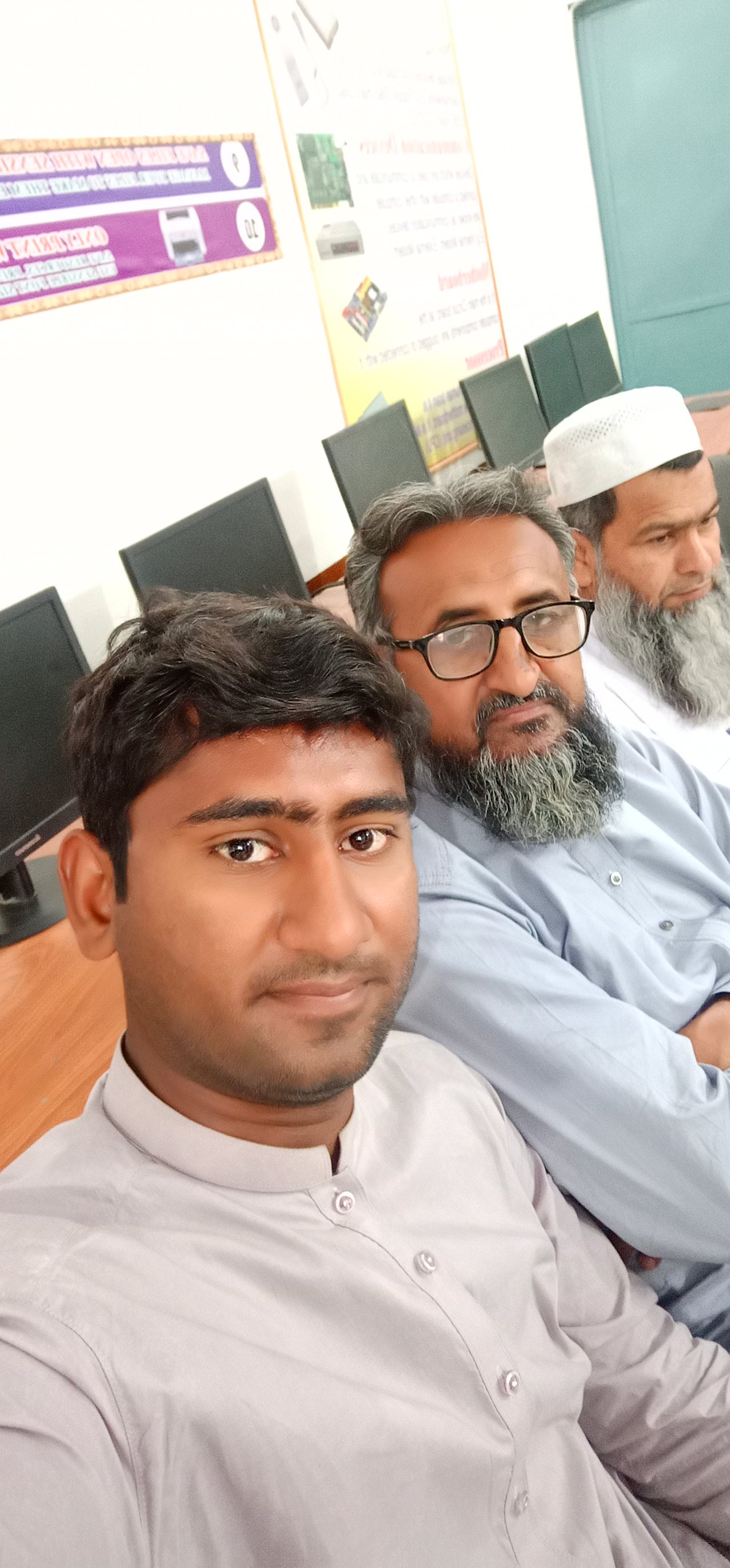 In this picture you can see that Sir Shaukat Ali Sahab is present, Shaukat Ali Sahab's style of teaching is very good from which king of the original exhibition and who can earn a lot in Geography. They have a lot of experience in their field and we like their teaching and students very much. They have read this essence of the 5 power of every class, but it is not possible to erase the time table of the school that only one teacher should teach the lost class.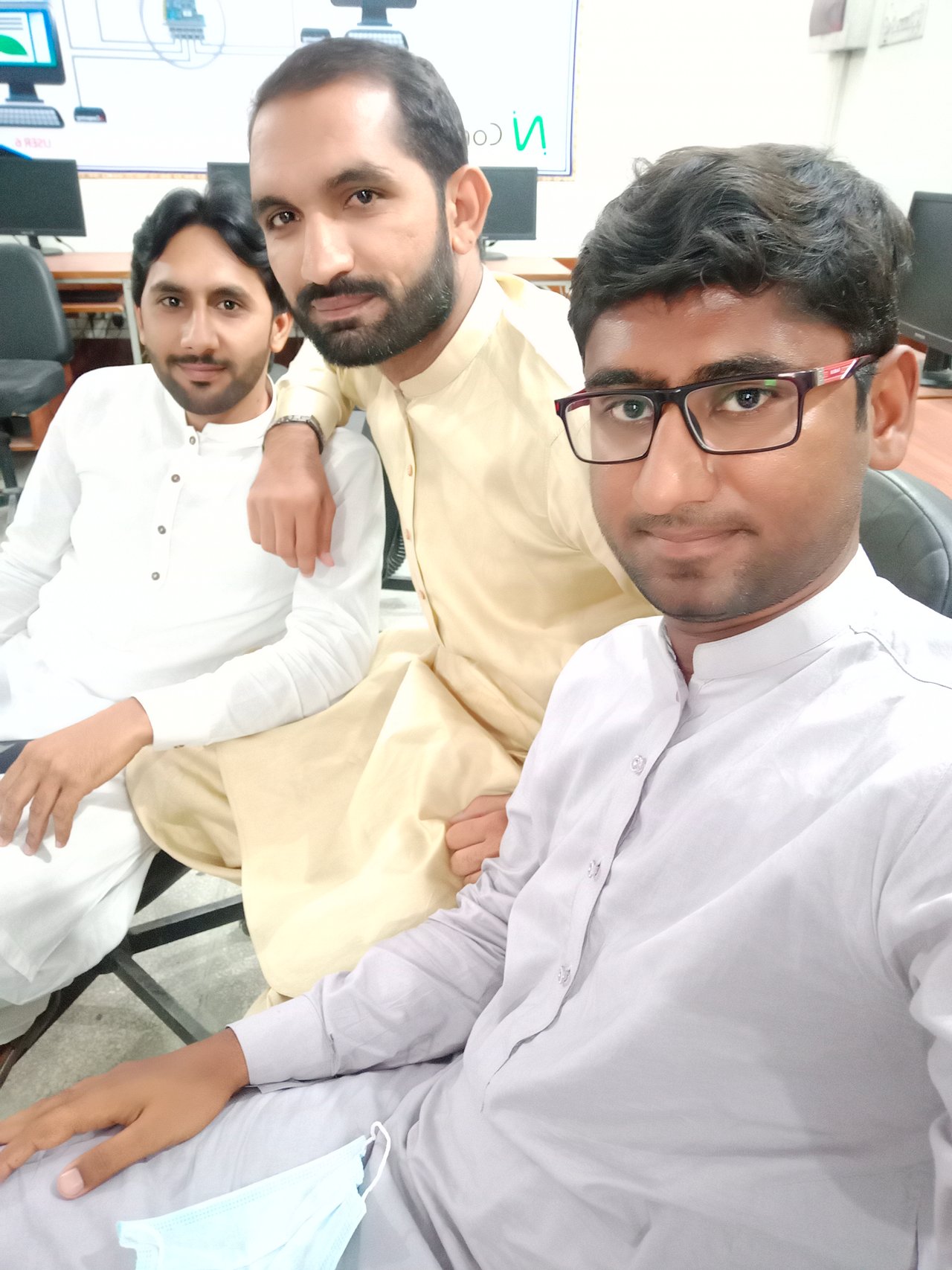 In this picture you can see that we are three young people sitting together and our sitting style is very good, we are gossiping with each other and enjoying each other's company, life is called this thing, enjoy every moment of your life. Both these teachers are very good friends of mine, I learn from them, spend time with them and you share everything with them and I get to learn a lot from their prepared talk.
Me with Sir Muhammad Ahmad Chemist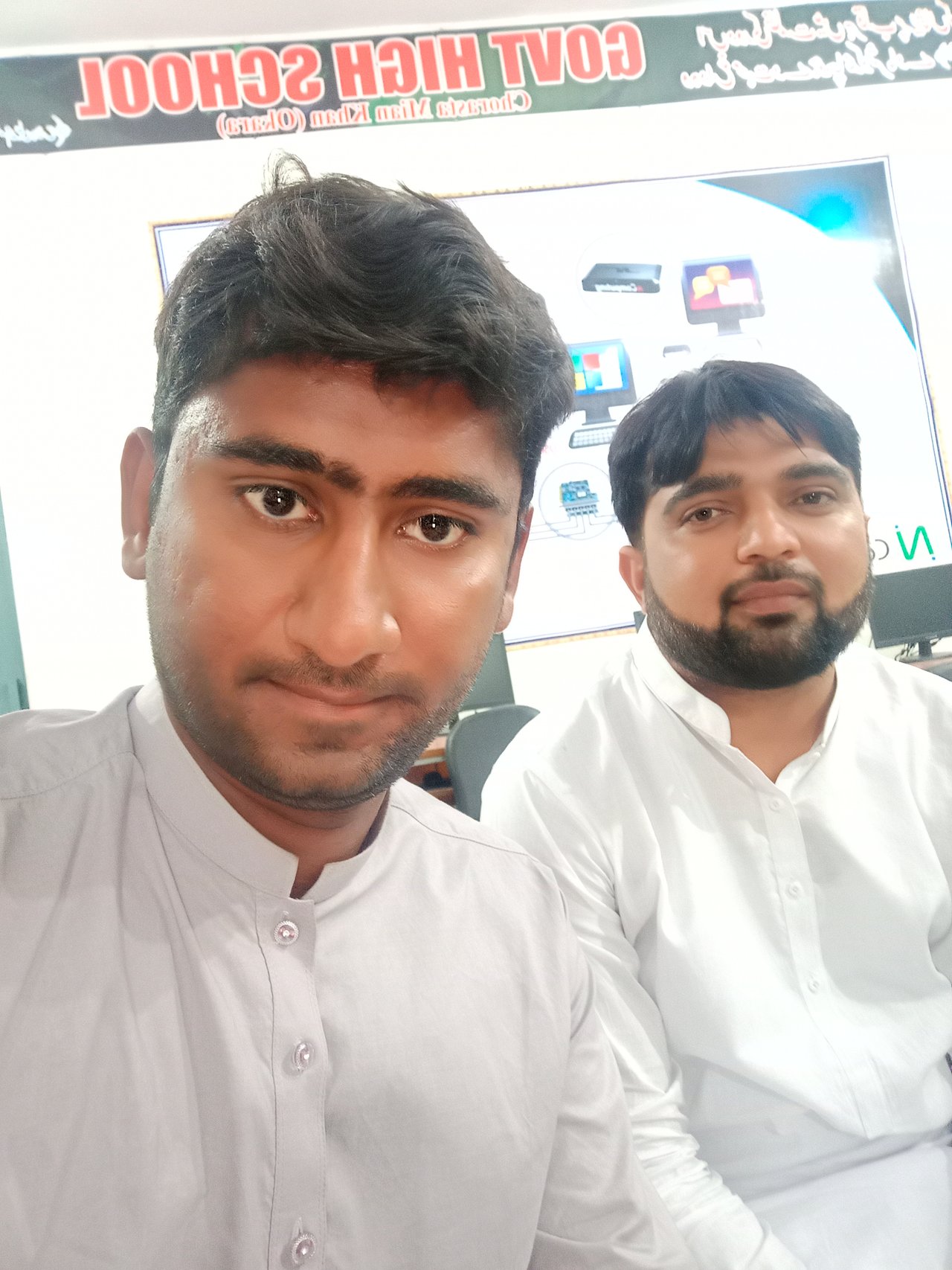 In this picture my senior teacher Sir Mohammad Ahmed is present like a chemist. His education is in Enfield chemistry and he has a famous year for teaching, students always episodic him and try this feature to increase his chemistry and biology. The only sign of a good professional fellow is that whoever meets him, remains with him, I enjoy his frienship and encourage him. I like to sit with them and I like sitting. I am very lucky to have found such friends.
Me with my respected Colleagues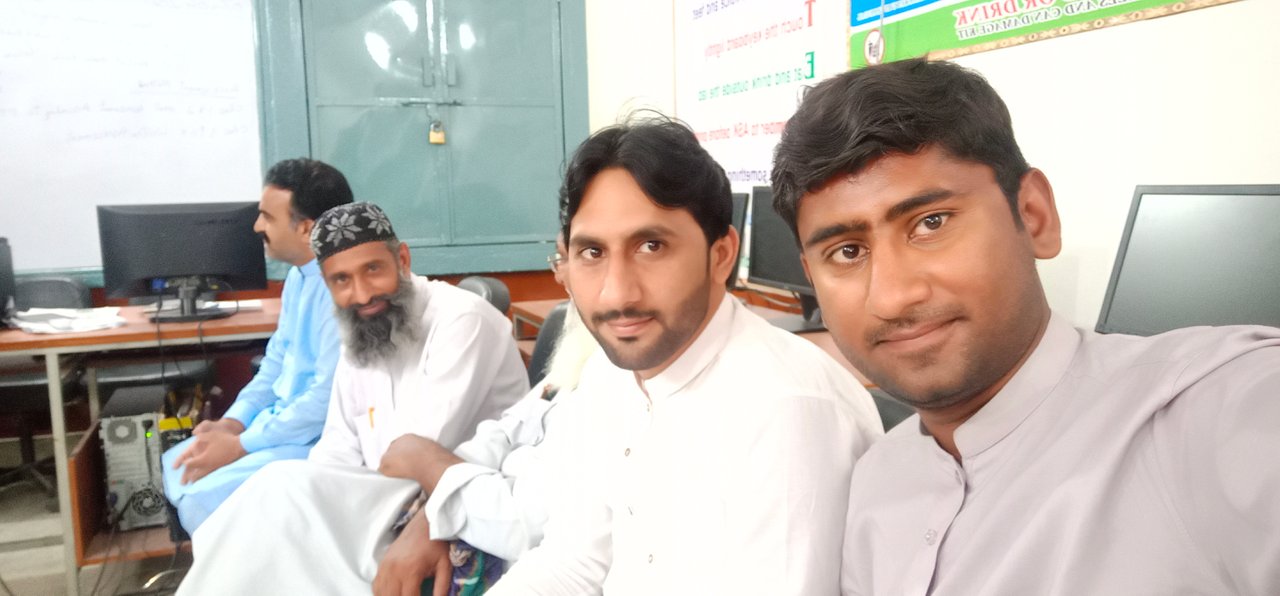 In this picture you can see how much excited for me party and they are looking very good in gathering and spending their time with each other in very good mood but enjoying each other's company. I like and enjoy it.
Farewell meeting Captured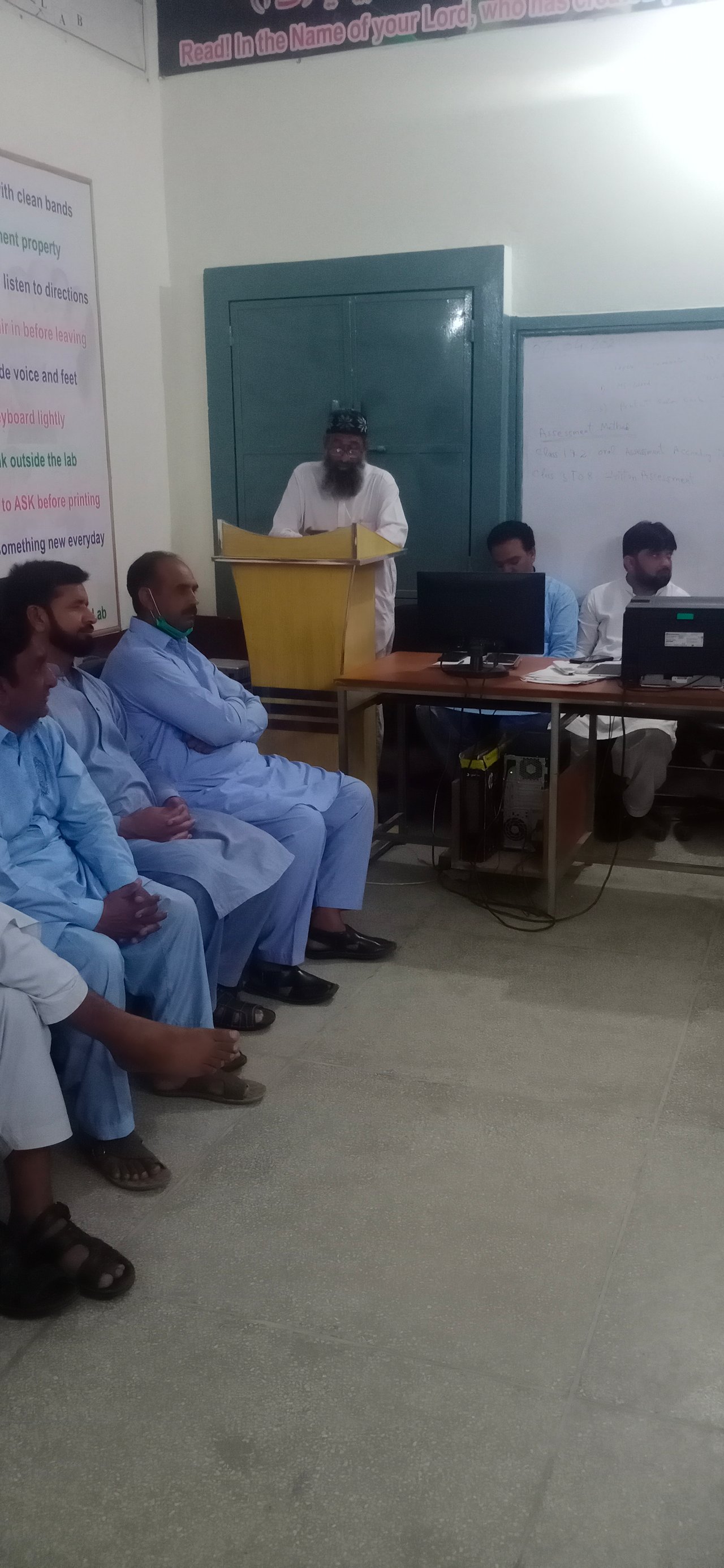 In this picture you can see that the meeting of my farewell party has started, everyone is present in their pockets with their attention and Akram sahib is starting this meeting. He has a strong super festival experience, he has a lot of tricks skills to participate vigorously in such activities and to make people's attention very cool. His style of reciting poem is very lovely. Sitting with them does not feel the passing of time and a lot of good times pass and get a chance to enjoy their company. In this meeting, through the opening shayari, we are motivating and impressing the listeners on their 11th June and telling them what is the real poetry and which caste. I personally like him very much, I like his way of teaching, I add some of him and he is a very good role model for me. I get a chance to learn a lot from these reputed personalities.
Me with my best friend Sir Muhammad Azeem Tariq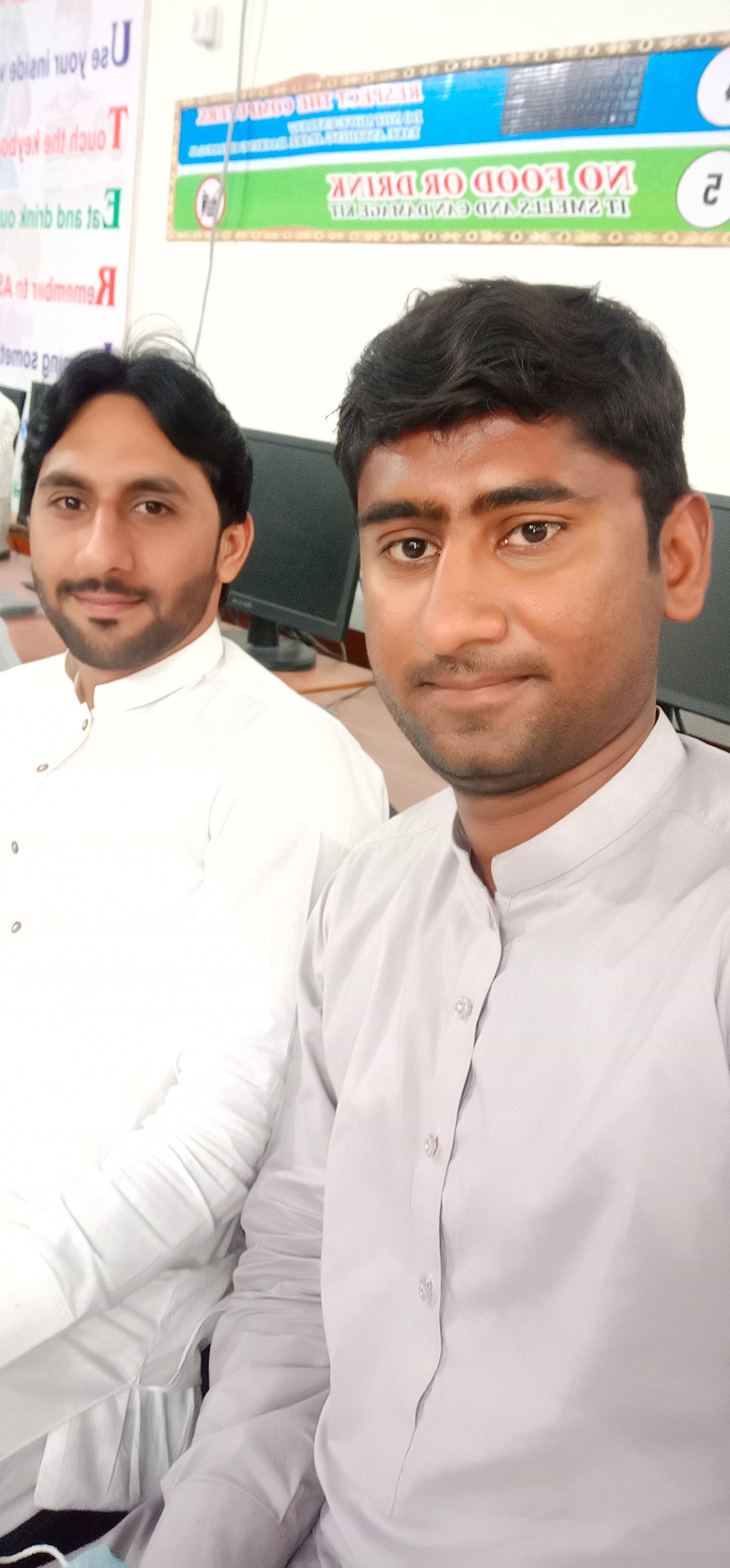 This picture is also present with me from my best friend Mohammad Azeem Tariq. His education is M.Phil Physics. They also have the vast experience of teaching. The style of teaching is friends, a little very funny and being very serious, he teaches very well, clearing the concept, he takes time in class and he sets his teaching happy.
Final Photo Session Capturing by me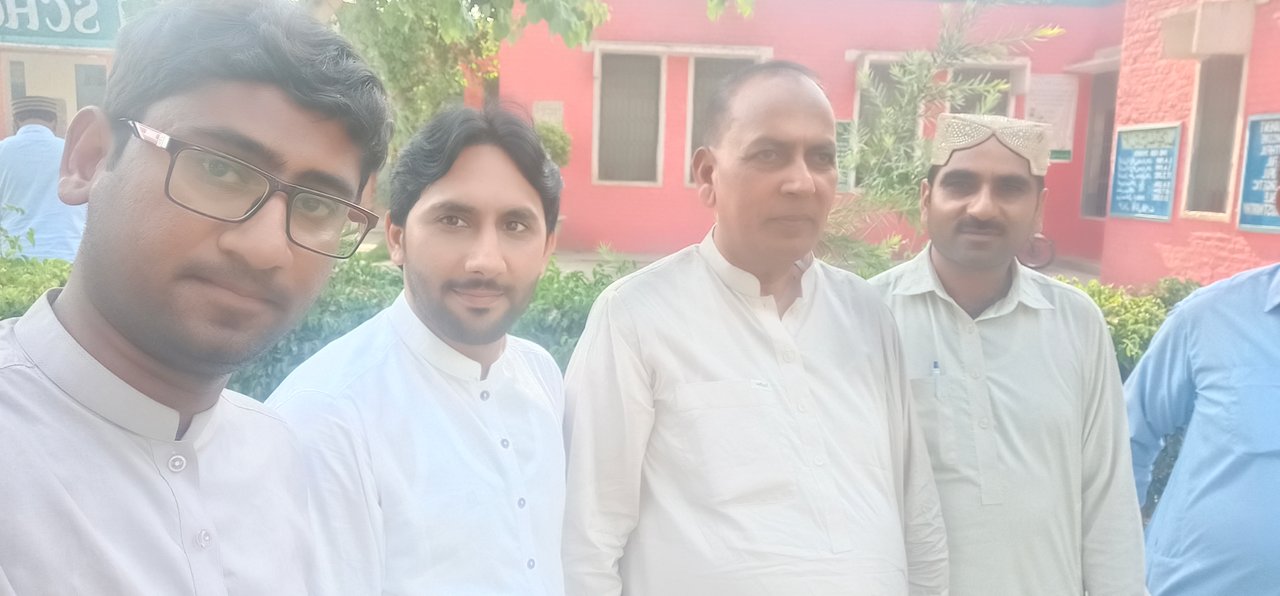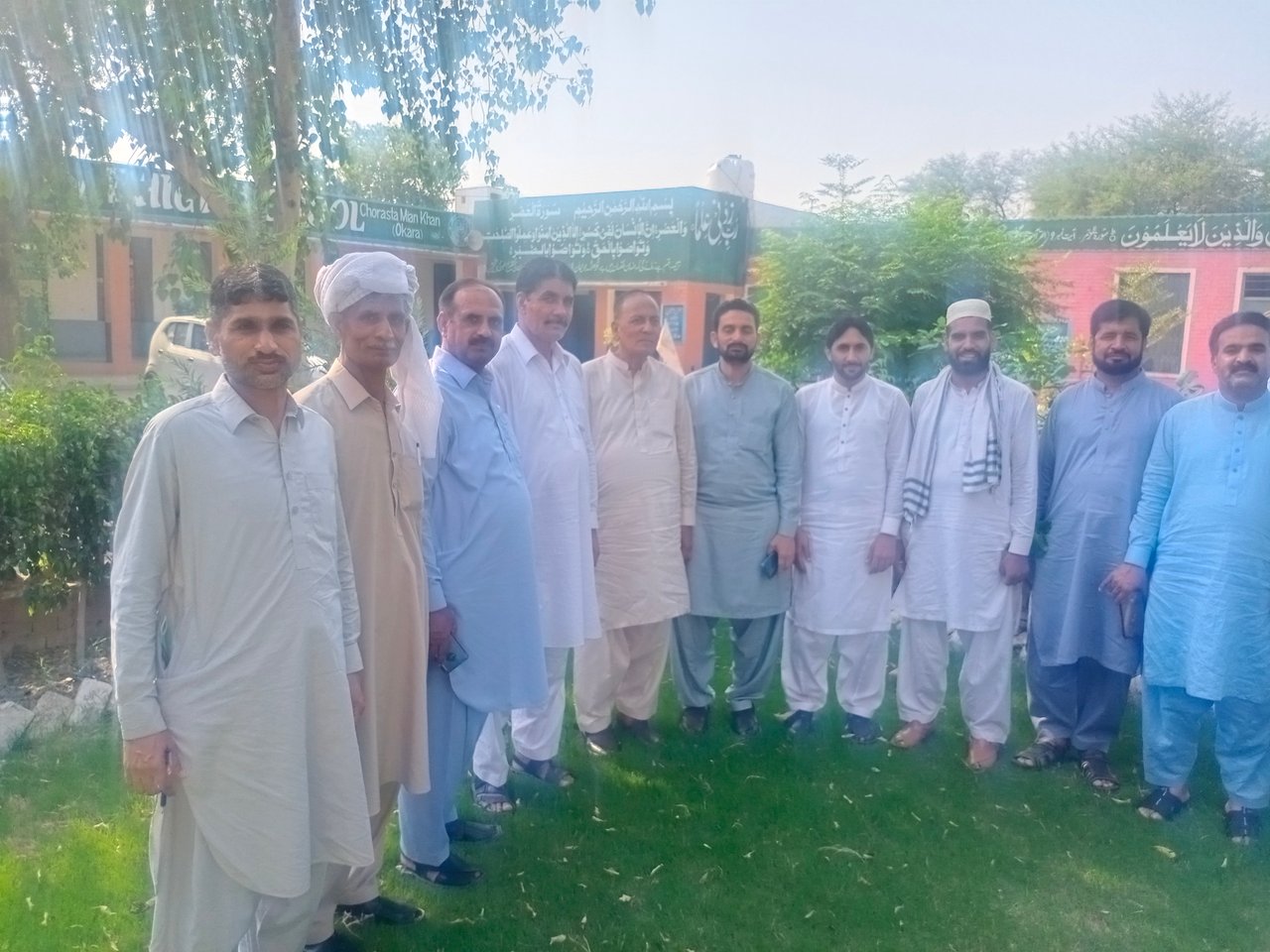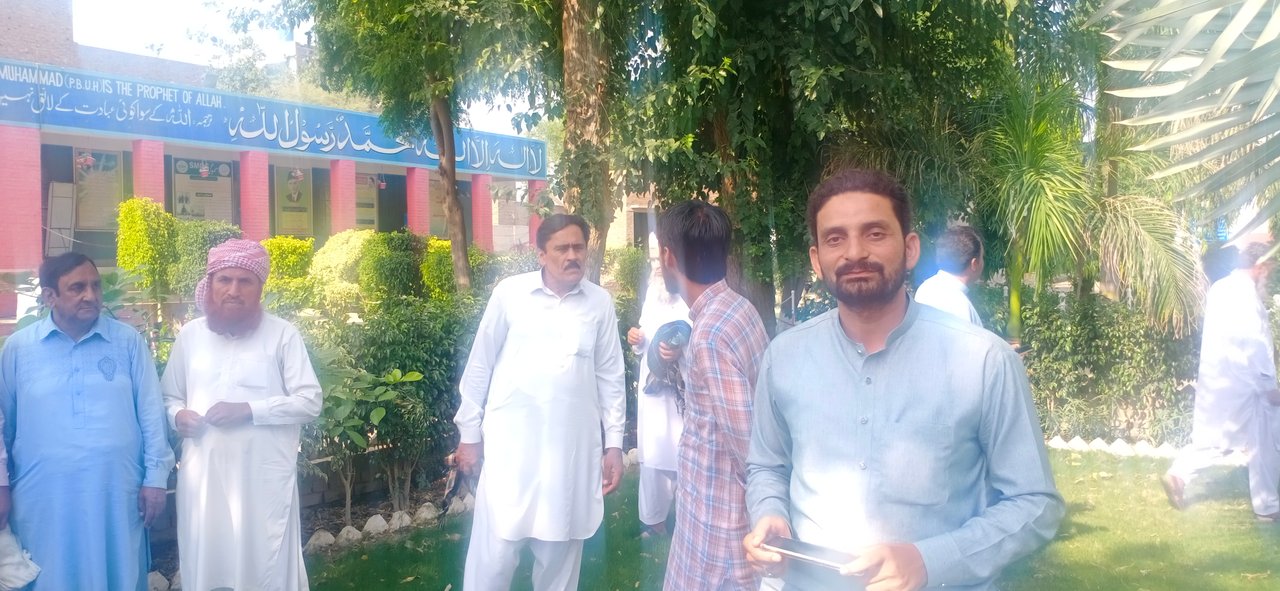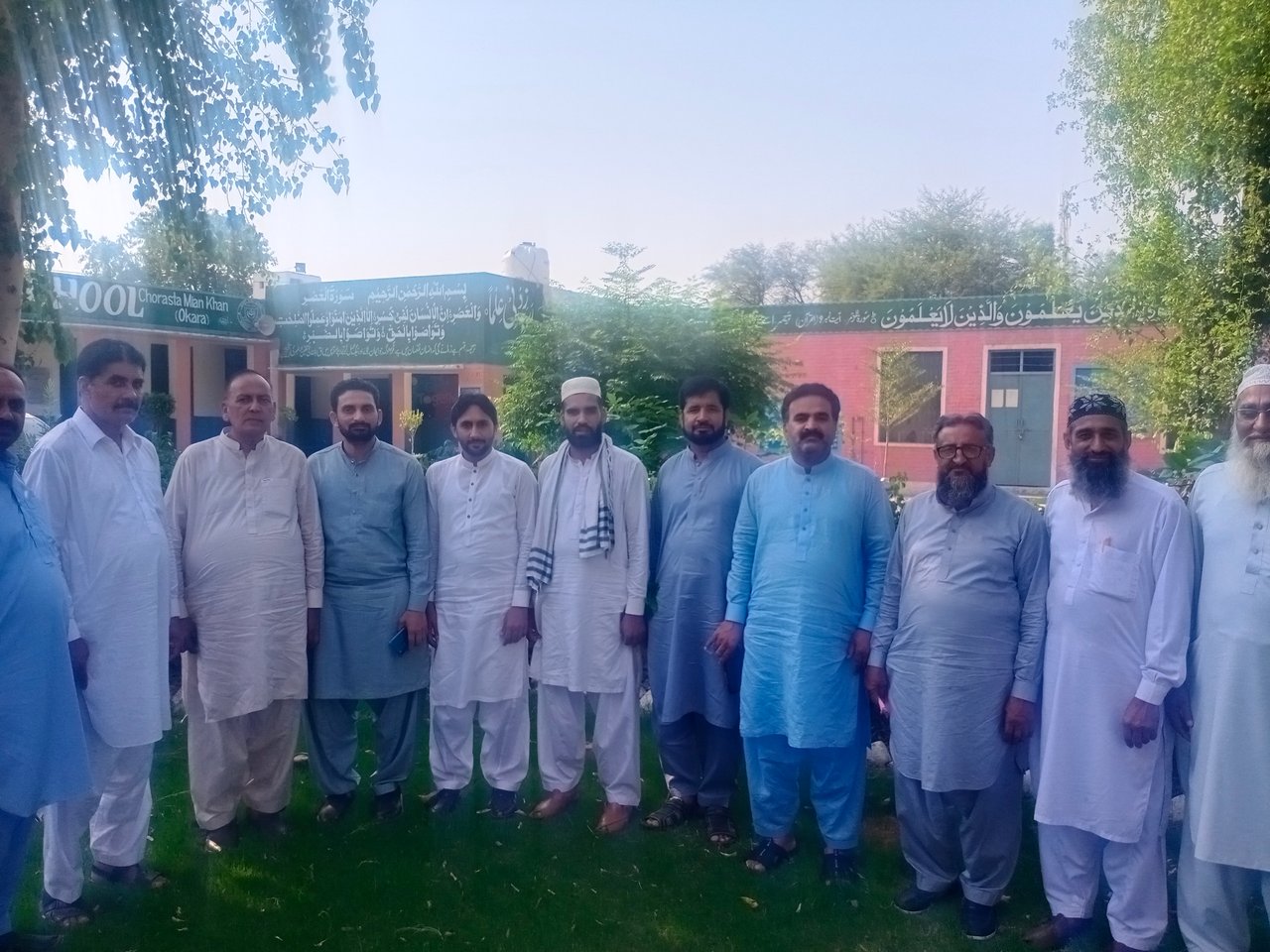 In this picture you can take stock that after the party, all the unwashed shoes in the form of group photos are making their time with each other precious and making pictures for memory. The best thing is we had a good time with someone. To remember the good times, we have to make pictures and so on and capture them and save them in our memory. In all these pictures you can see that the view of our school is so nice. Green also looked very cute with a little distance but because of this the pictures look very nice. All are getting together with sykes so that they are enjoying the company and thanking each other that for this big gathering everyone gathered each other and made this party light and colourful.
___
---
---
---
Location:-

Chorasta Mian Khan Pakistan
---
---
Enjoy your life every moment happily.
---
*Take care yourself & your belongings
---
---