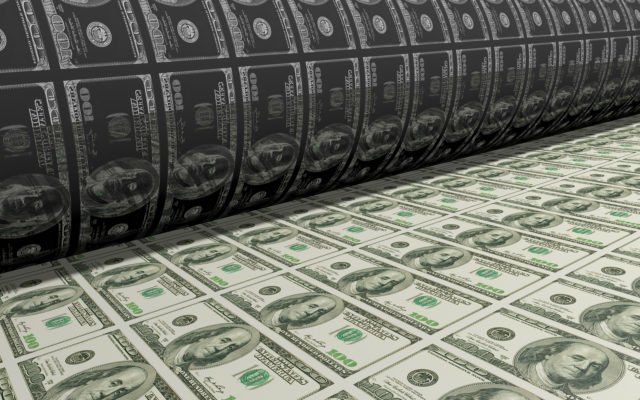 Tether Inc. appears to be responding to the crypto market's ongoing decline today by minting 60,000,000 new USDT tokens. Whenever this has happened in the past the crypto market usually experienced a surge in volatility.
USDT Accrues in Tether Treasury
The Tether printer became active after the latest bitcoin market crash, with the latest tranche creating another 60 million USDT. The large-scale transaction this March 11 followed a previous printing immediately after BTC crashed on Monday.
The printing is a part of the usual pattern of interventions that coincide with BTC price downturns. However, the printing of USDT is not causing immediate spikes, as in the past. The 60M tranche is also relatively small in comparison to the already bloated USDT supply.
Dovey Wan, co-founder of Primitive Crypto and commenter on general crypto-related issues, saw the latest intervention as "printing money out of thin air."
The newly printed USDT was also noted leaving the Tether treasury wallet, and entering the crypto ecosystem.
Tether Changes Hands At Least 10 Times per Day
The Tether Treasury is also ready to release coins at any one time. Previously, Binance held the biggest USDT wallet, but now, the Treasury is the biggest holder. At any one time, those coins can leave the central wallet and add liquidity to the markets. The Treasury can also retire coins if deemed necessary. But so far this year, the USDT supply has only expanded.
Despite the printing, BTC is still stuck around 7,823.20. USDT has also diminished its trading volumes to around $47 billion per 24 hours, down from peaks near $60 billion per day. The leading stablecoin was one of the chief factors in spot trading, but is now also creeping into futures, as in the case of USDT-settled futures on OKEx. Currently, most Tether tokens have been issued on the Ethereum network.
Based on turnover statistics, USDT now moves through the trading ecosystem nearly 10 times each day, a level of activity usually matching peak trading action. The printing of new USDT since the start of 2019 led to significant growth in bitcoin and altcoin volumes.
The latest printings, which accelerated in the past few weeks, revived the narrative that the BTC price discovery is highly dependent on manipulated trading. The extra liquidity has helped boost the markets, and up to 71% of all BTC trades now happen against USDT, up from around 60% in the past few weeks.
What do you think about the latest USDT printing? Share your thoughts in the comments section below!
Images via Shutterstock, Twitter @DoveyWan @CryptoBert1 @Whale_Alert
---
[Source] Author: Christine Vasileva
THIS IS JUST AN EXCERPT! TO READ THE FULL POST VISIT: https://tothemoon.blog/cryptocurrency/tether-printers-churn-out-60m-new-usdt-relief-rally-inbound/