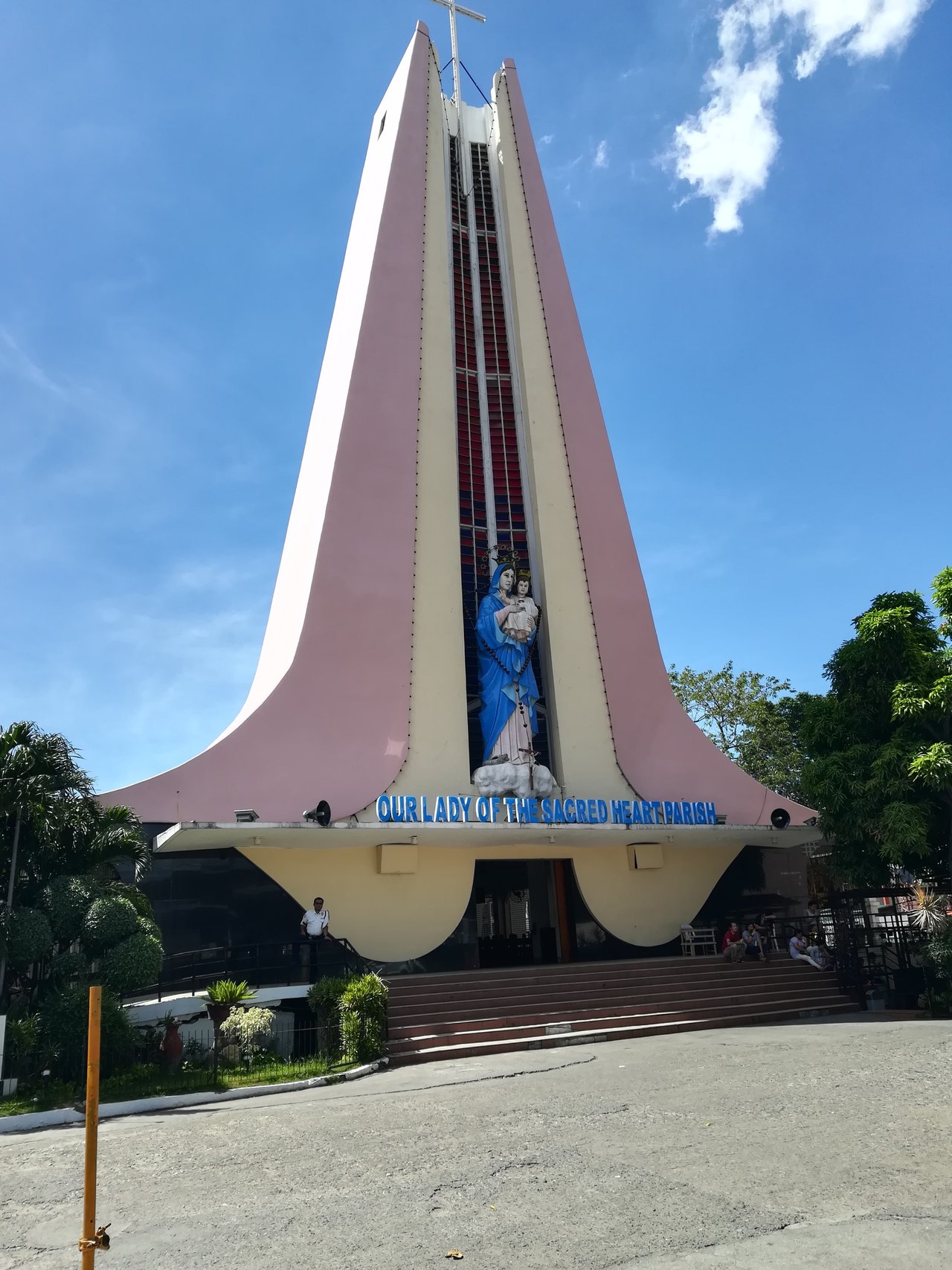 }
Wednesday walk is an initiative by @tattoodjay and now he made a community for #wednesdaywalk'ers. About this Wednesday walking, there's no particular reason or specific topic. Just go out once a while and shows the pretty images you thought it will be pretty to others as well.
Now, my walking for today was in random places that I passed while going to a training centre. I graduated the course to be a seaman but before I'll be hired as one. I should undergo many training that were required by MARINA and the shipping lines.
This course is kind of expensive and now it added another training. I just went walking to save the small money that I left. I must not spend more money since I have too many expenses to pay. I did some walking and saw this tall church. It was also huge but tall. I don't know what was the name of it because I just passed this church and I didn't have the chance to ask someone.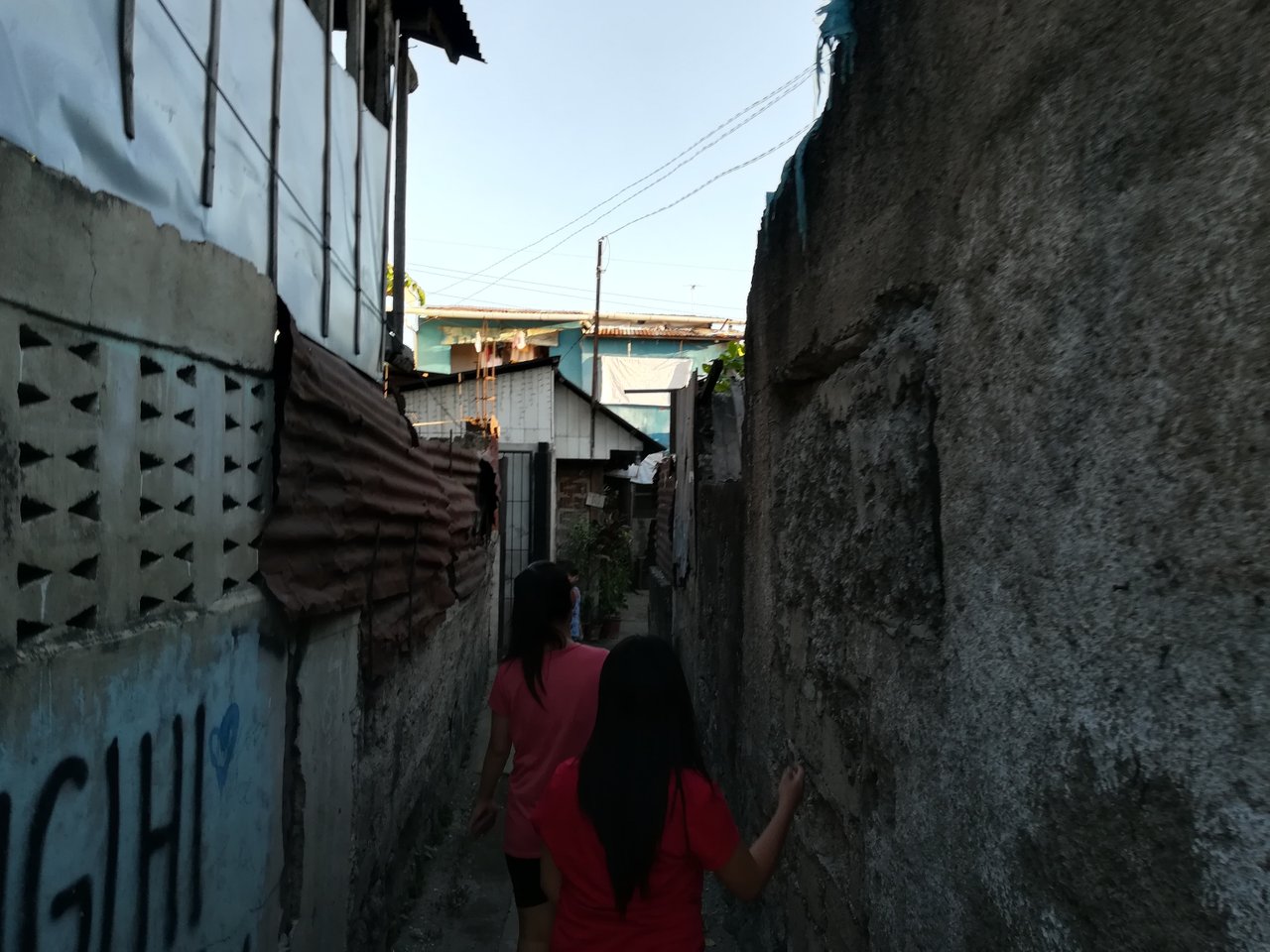 I said I was walking to save money. That's why I chose the short way or some detour to reach my destination. It's not a joke to walk 4 km away if you're in the city. If this only in the province, it will so easy But being in the city is different. The polluted surrounding that makes it so hot. The crowded people and vehicles that can makes you exhausted.
I endured it because I want to achieve something. I used the short way even though it seems the path was kind of dangerous because not too many people passing by here.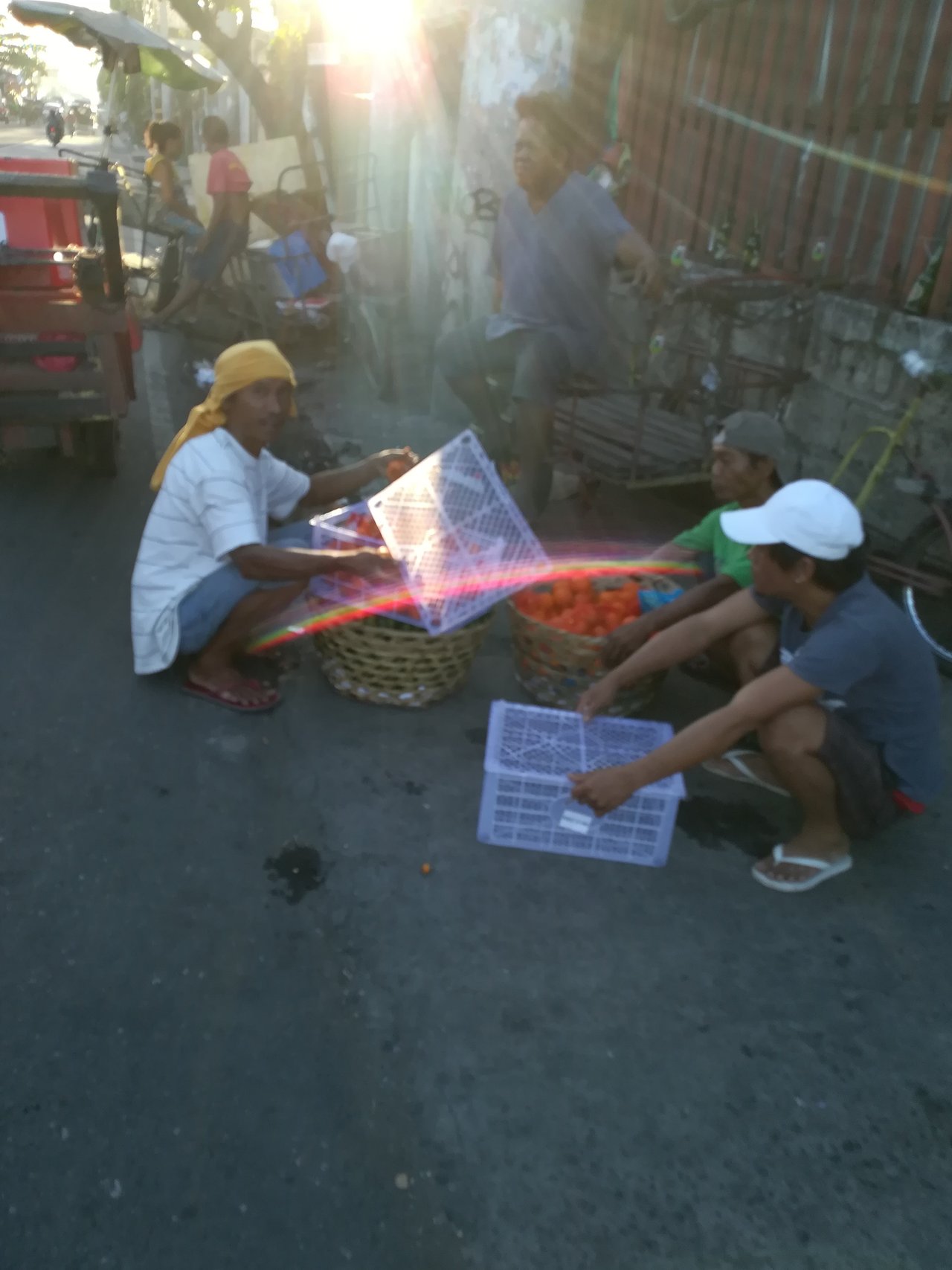 I saw these vendors beside the road selling fruits. They placed their products in a carton box. I just did some stolen shoots..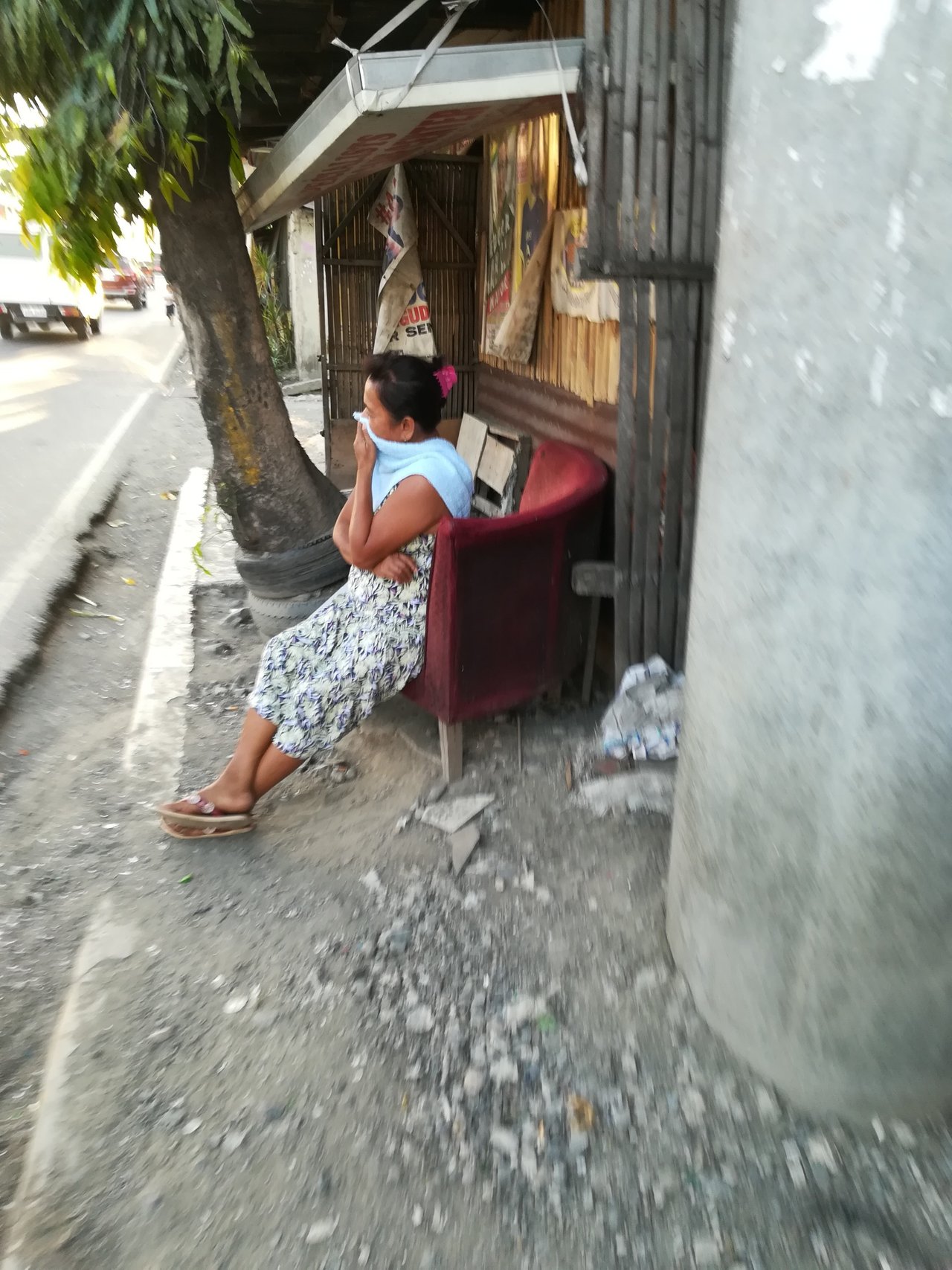 An old lady killing time beside the national road. I think this was a bad idea because we knew the street is very polluted. Vehicles that providing dark smokes and different people throws garbage that can be considered as bar smell as well.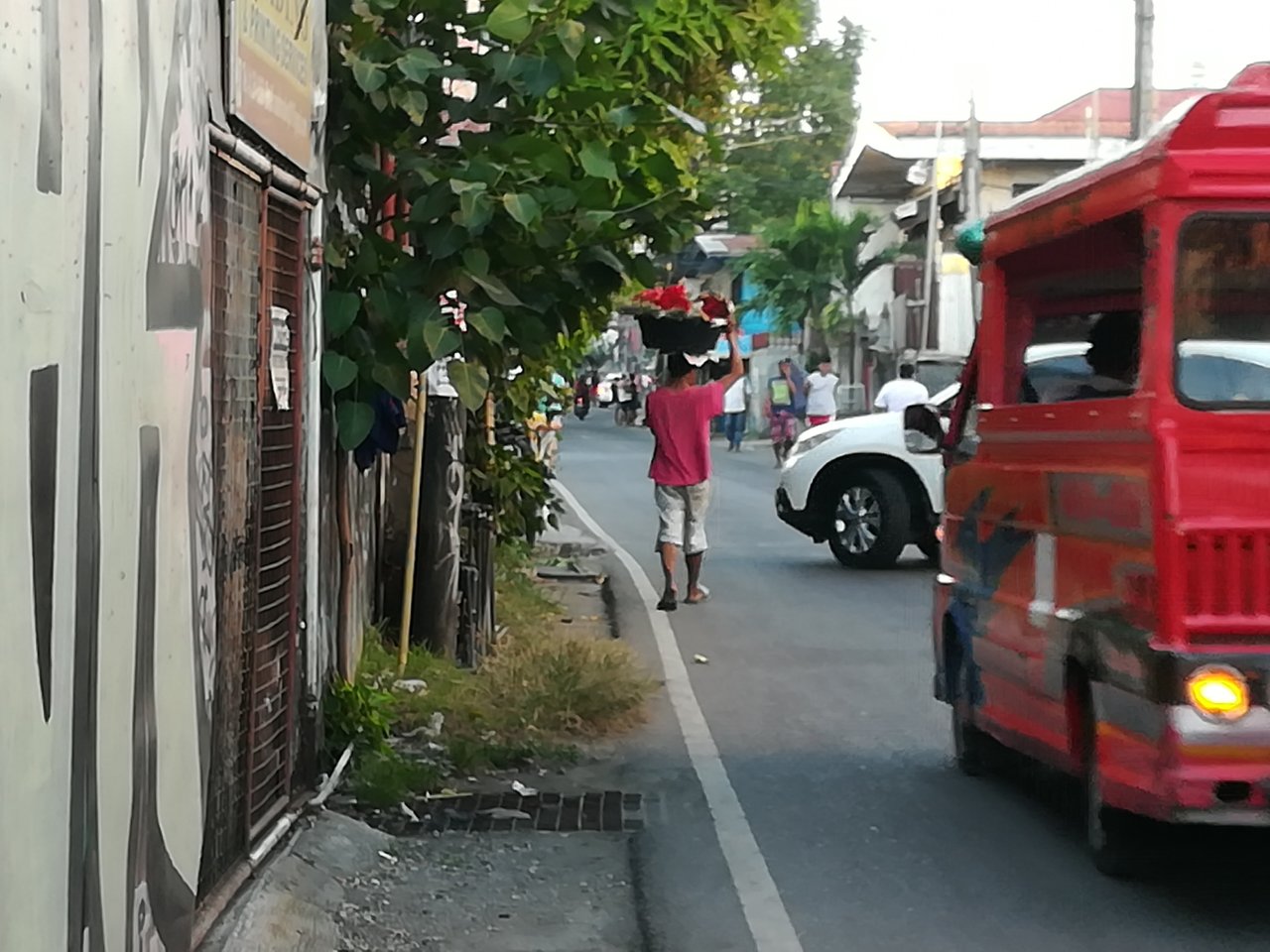 A guy selling flowers by walking. He just placed the flowers in a basin. He will be walking where his flowers can be sold.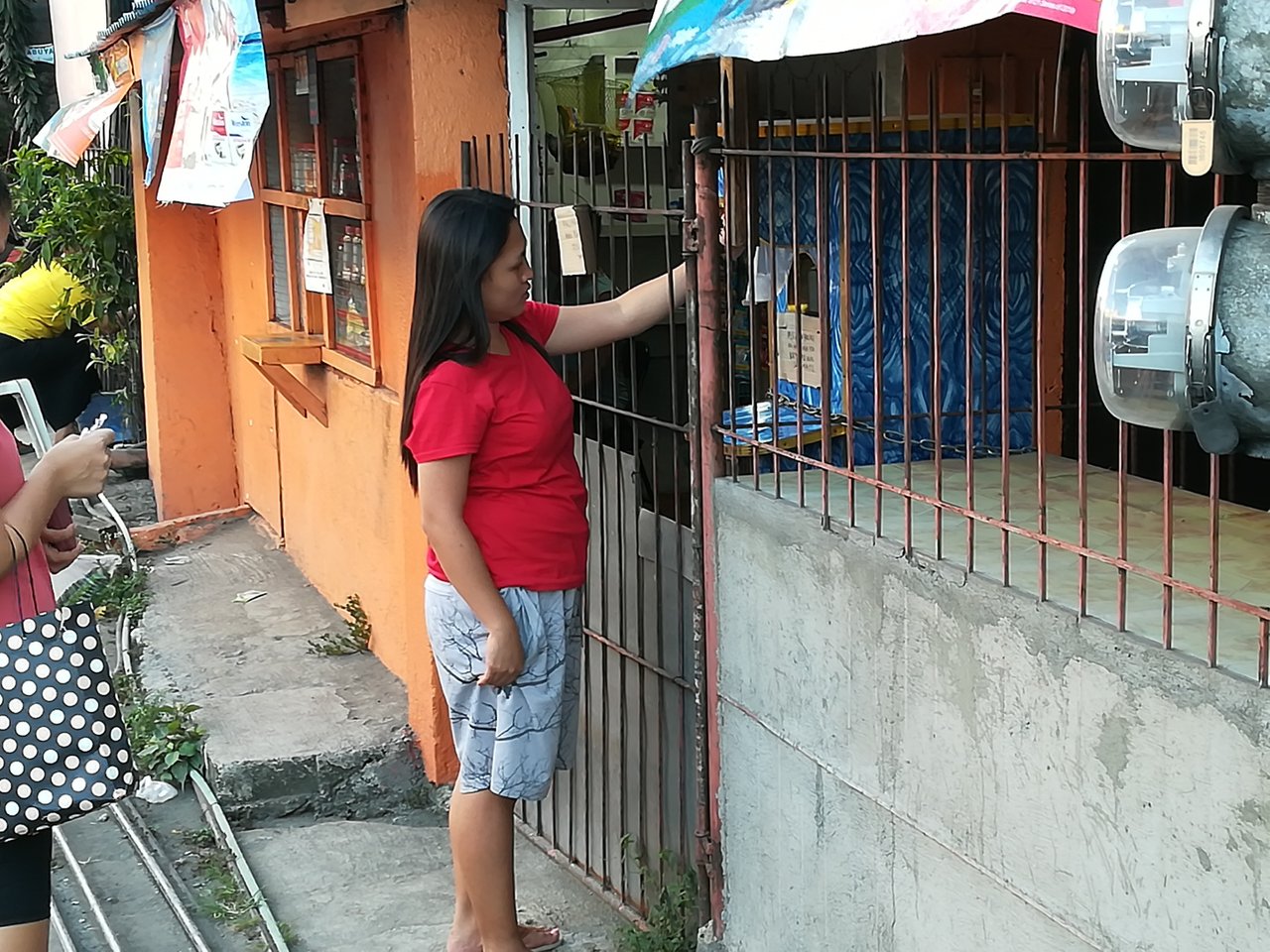 I spotted a woman placing a 1(one,)peso coin to buy water from an ATM like. I don't know if this was the same from your country. This was like buying a mineral water for a small amount of water. Maybe this woman was so thirsty that he needs to buy for at least cheap water.
What else, maybe that's enough for now. I was tired already in walking and I was hurried to arrive at my destination. Till next time walking...