Curate here at the 5-minute mark before the 60,000 SP vote comes in!
Affiliate program links you may wish to take advantage of:
PublishOx Tip authors with tokens you don't own and keep up to 80% of it!
LBRY LBRY.TV (and its new front end, Odysee), a decentralized video channel that pays you to watch videos. To claim rewards, you need to set them in the "rewards" link under your profile after making your account. To get the invitation reward from this link, click on "change inviter" and paste in @UpHill .
Atomic Wallet A multi-coin wallet. Under the AIRDROP tab, enter 197SDS as the PROMO CODE to get your bonus.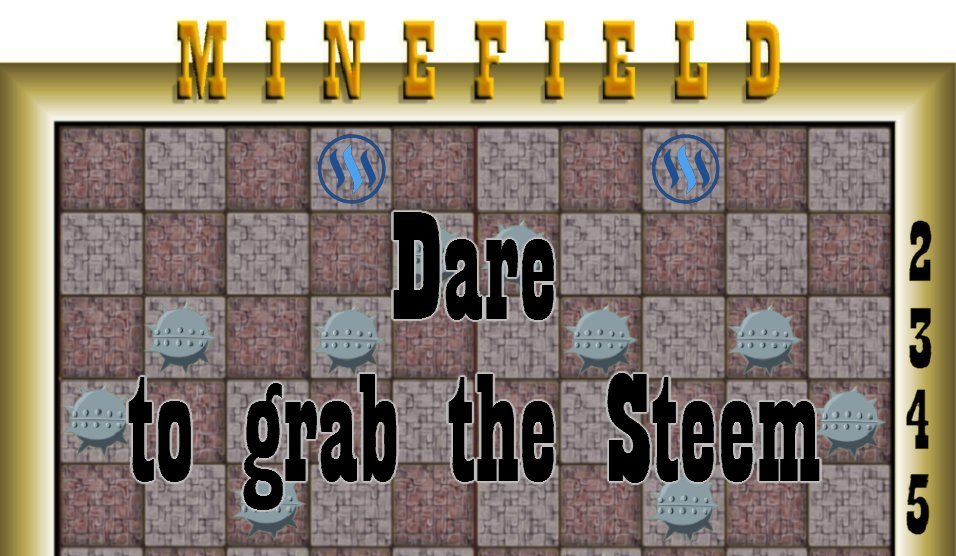 Objective:
Stay alive long enough to grab the Hive Logo (it takes an action to pick it up).
Players can see a spreadsheet with their inventory and health here:
ctrl + L-click OR R-click and choose to open in a new tab (these are the ONLY solutions I found for opening a new tab/window).
https://docs.google.com/spreadsheets/d/1k5jXGMU9CF-9V3ZCz2YHGP7aswEiTizxfu4SBy-s2vI/edit?usp=sharing
The Rules of this game can be found here:
Prizes:
1 unit of Hive Basic Income for each logo taken. PLUS...
Everyone who plays gets daily up-votes on their comments. (Delegating SP will increase the vote value and get you on my auto-voter! This is far superior to SBI, so a good investment for ROI).
Survivors can also 3D-print their own "survival" token using this link.
And
Survivors may claim their buttons by copying and pasting the following code and proudly display them on their pages:
![SurvivedButton2.png](https://steemitimages.com/DQmTam1MrwcbLssSvPykpvUNYVY4aJKfhE2pQnTMwQRzzSh/SurvivedButton2.png)
![SteemButton2.png](https://steemitimages.com/DQmTwsQMxDVZgNMfniXk5Dme1ZnoAwAWjyirsgVcp3qSyeD/SteemButton2.png)
Tagging players (@improv, @badpupper, @pbock, @simplegame, @holybread, @bashadow, @aussieninja, @justatouchfey, @stever82, @dksart and @secret-art) so you know a new post has been made.
Dice roll for mines = 2
Row number 1 moved up 2 rows and pushed all other rows around with it.
Players 2, 5 and 9 got injured. Player 9 has been killed and will need to specify where to restart from and where to move to.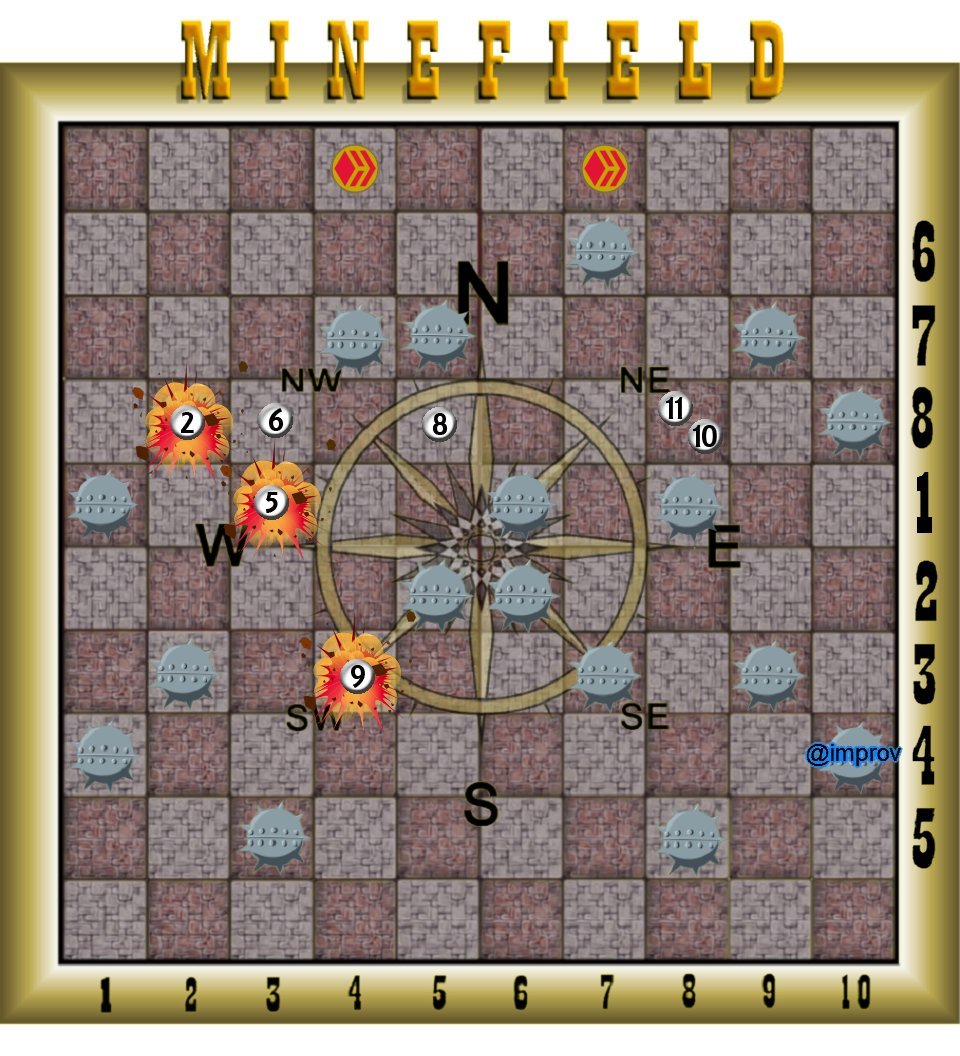 Thanks to the generosity of @simplegame, we can now use his questbot to perform dice rolls for us on HIVE:
!swing asks for results of a melee attack.
My online tool for dice rolls.
You may wish to use the template below (copy, paste, edit).
### Player ()
Today's action: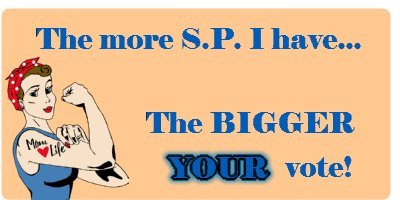 Simplified Delegations to @happyme
Get votes roughly 10 times the value of your delegation. (I can vote twice if you exceed my VP.) Those who play the adventure games and delegate have been getting just over 20X their delegation value beyond what the other players get! I try to give as much as I possibly can, but as more people delegate, I'll need to cut back the VP to accommodate the extra daily votes.
50 SP | 100 SP | 150 SP | 200 SP | 500 SP | 1000 SP
Re-claim your delegation from @happyme
Remove delegation
For more options, read the comments section for a script you can use.

Don't forget, you can promote your own posts on the #happystream !