I am a dude from Korea, looking for a place I can call home since I spent a lot of time in India and now in USA, just wandering around.
Mech is my specialty, and I really want to work for the entertainment industry as a concept artist.
It is my lifelong goal to make my own RTS game like starcraft or sudden strike or partake in its production.
These are some of my illustration works I've done in the past.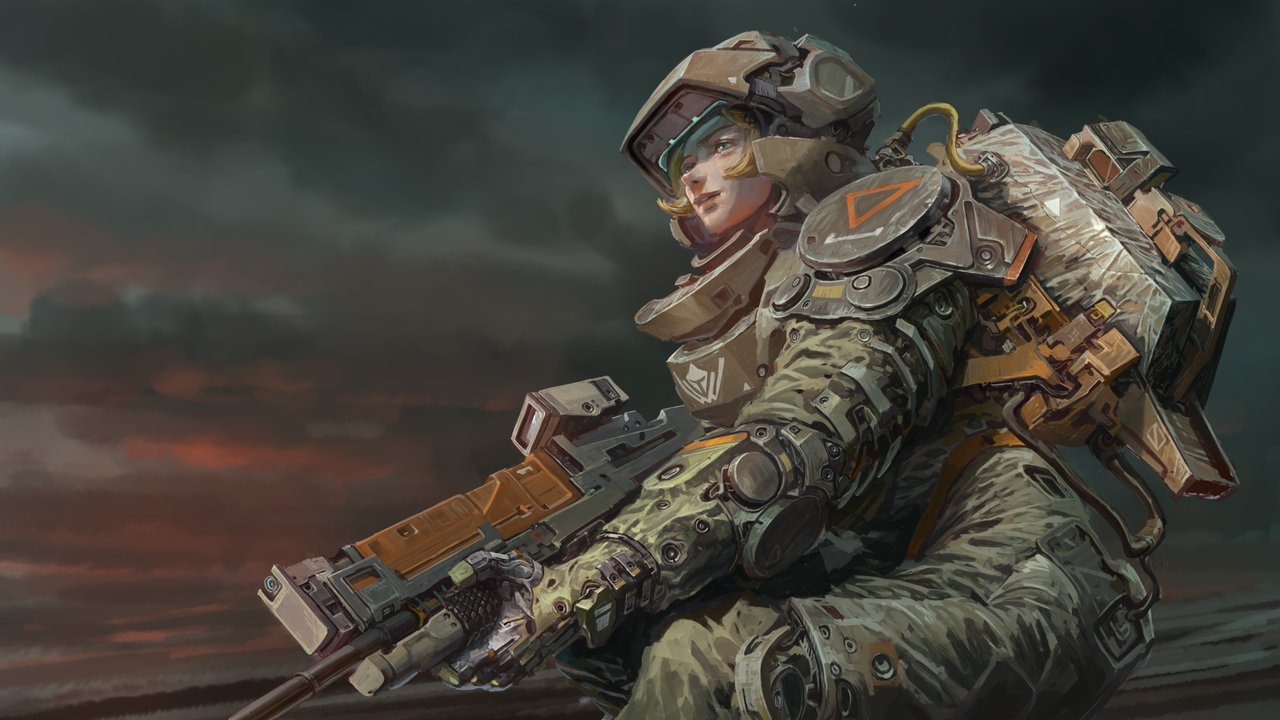 My idea of an exo skeleton heavy infantry.
This is my most recent painting piece, and I really liked how the color turned out. I still see a lot of things that I could improve in, like facial anatomy and lighting accuracy, but hey, this is one improvement over the last.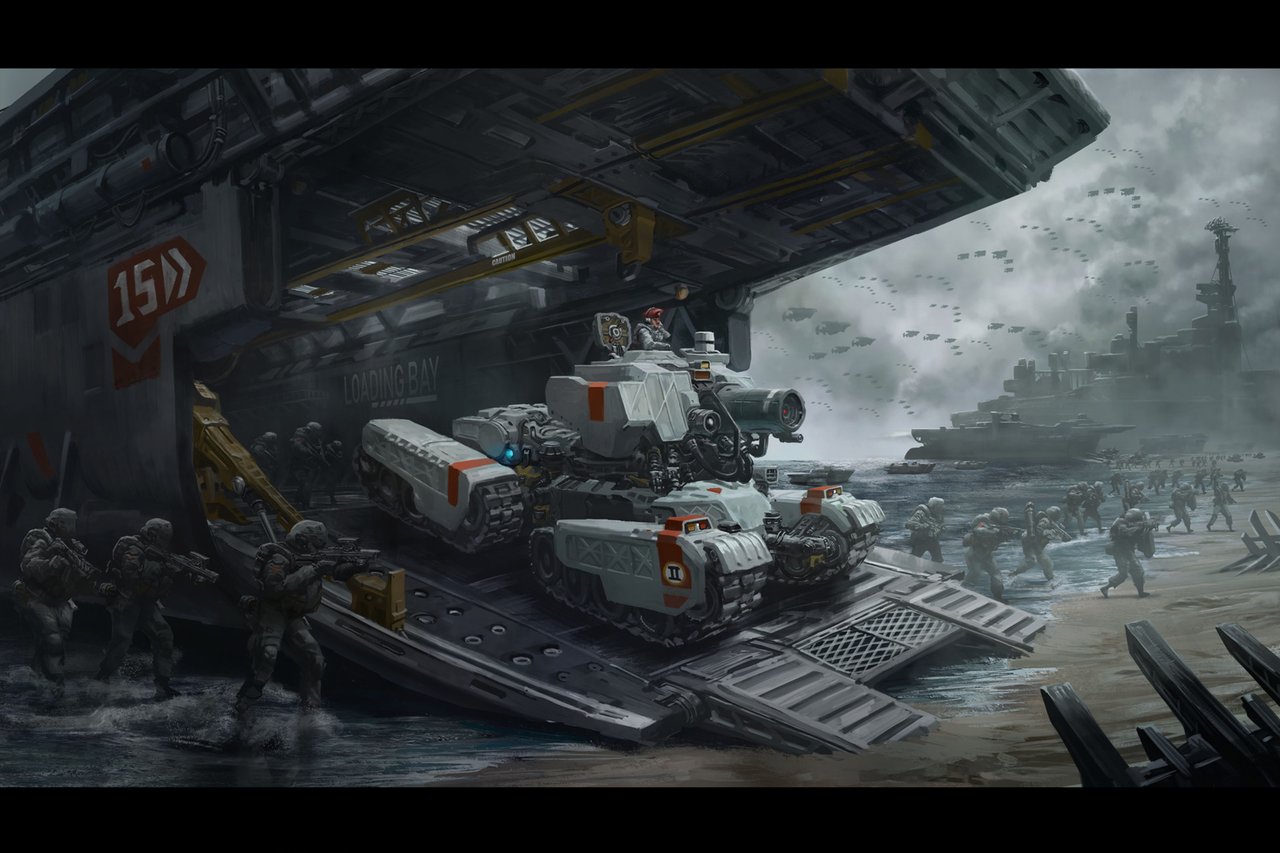 Basically a Normandy landing 2050
I had the idea of something along this line of scale and hustle for so many years, but only managed to bring it out a fraction of it on canvas and to completion just last year. I learnt so much about the importance of design and composition, as well as.... having someone mentoring you to a higher level. Learning is never a shame :D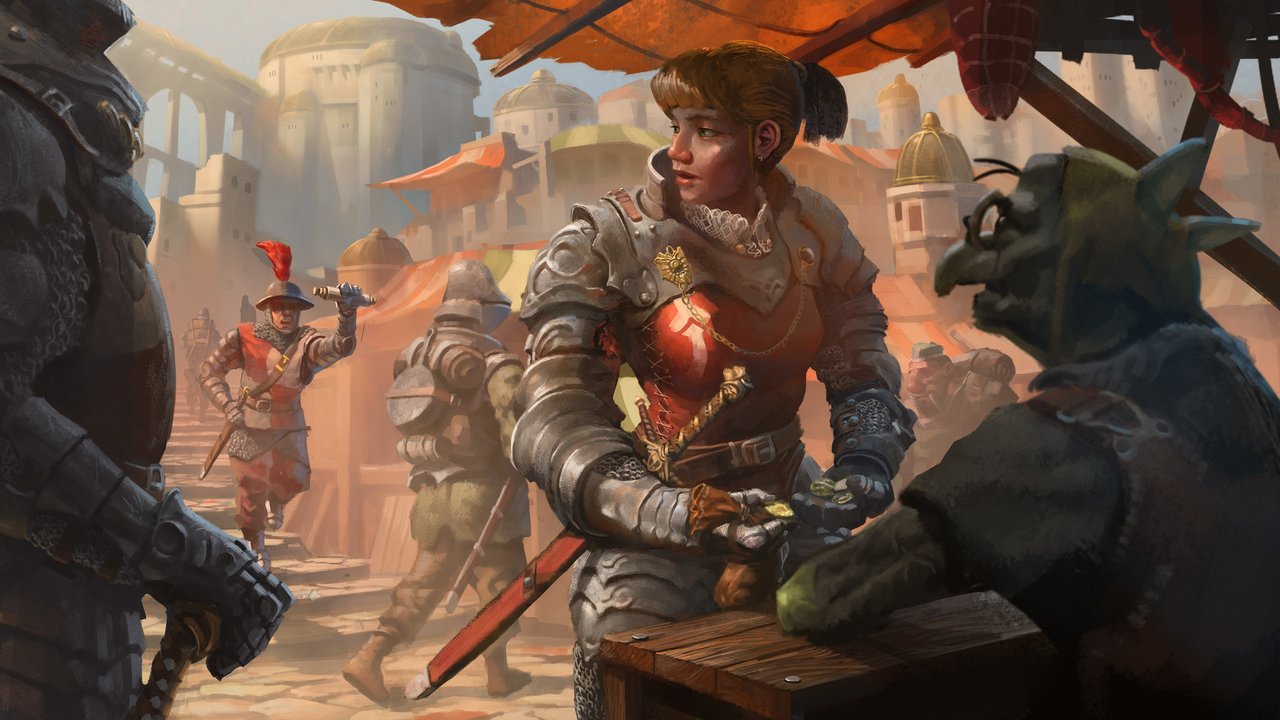 Urgent Messenger
This is from 2 years ago, when I was thinking of diversifying my area of interest and tried painting some medieval and fantasy themes. It was fun... hmmm... but then I slowly realized that my passion is in mech and sci-fi while working on this one.
I usually sketch more than paint since I sketching let me produce more designs at a given time. So I'm probably going to be posting a bunch of line art. Let's see if I can build a badass portfolio by sharing the passion emanating from this community :D
Look forward to having fun here!