Hey, Steemers.
I tank you for your great welcome.
So here are some tanks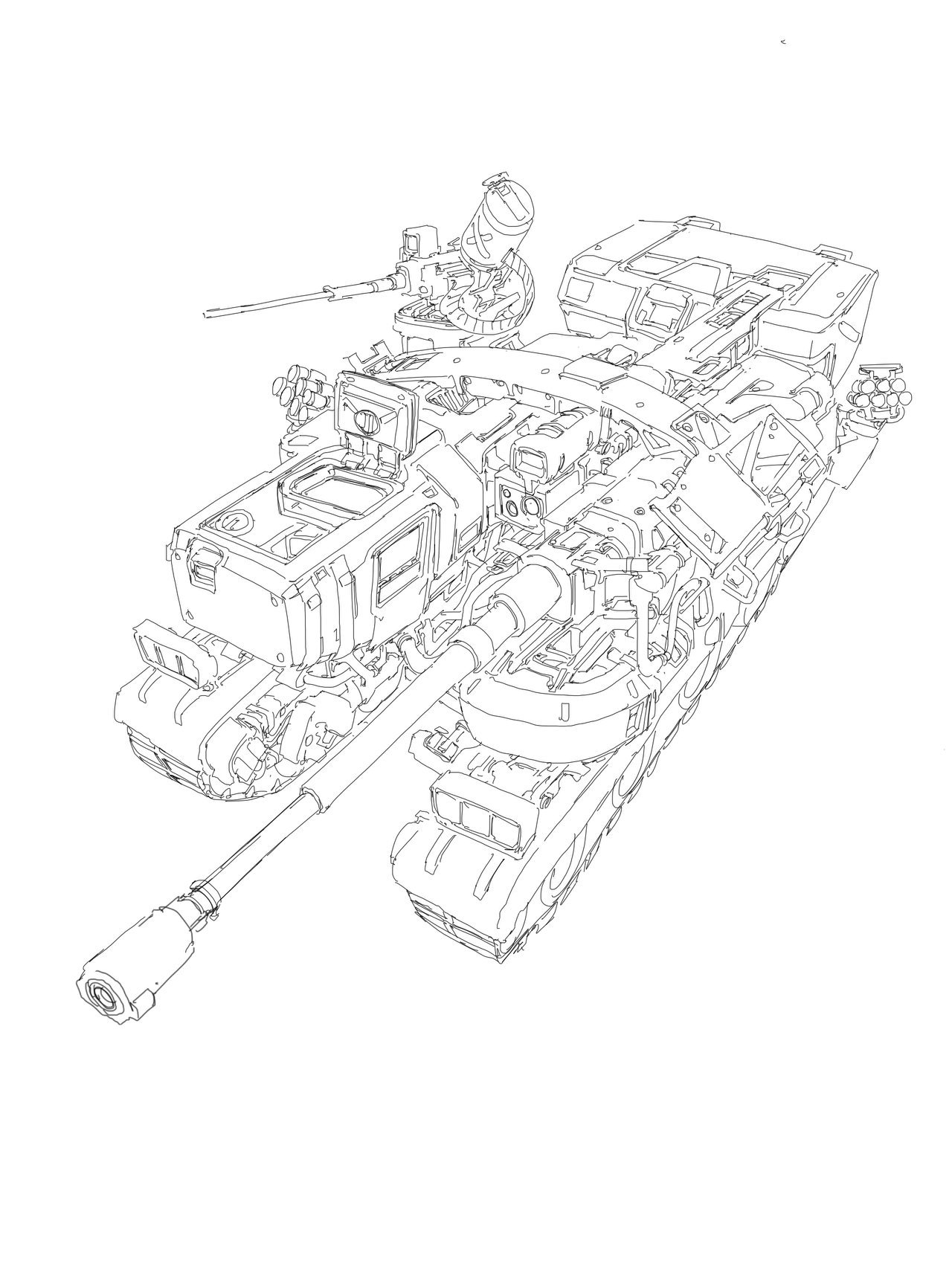 As I went about thinking about my graduation project, i.e. portfolio,
I knew what I wanted to draw : lots of machines.
So I was picturing a world where the machines have dominated the world, yeah another terminator universe,
but here, the machine stopped organized movement as its hive AI stopped one day. So, the human military, i.e. US army,
makes a comeback from hiding, cleansing the land of feral machines.
Machines have so much firepower, which makes any nominal armor configuration obsolete.
So, with this condition on the mind, I started introducing different ways humanity may have designed their tanks to counter the adversary.
Here, the military reintroduced the ancient concept of tank destroyer from the world war era, high firepower and low profile. This design should allow a steady aim, rapid reloading and sniping enemy from unreachable distance, conserving the little manpower and resources that mankind has left.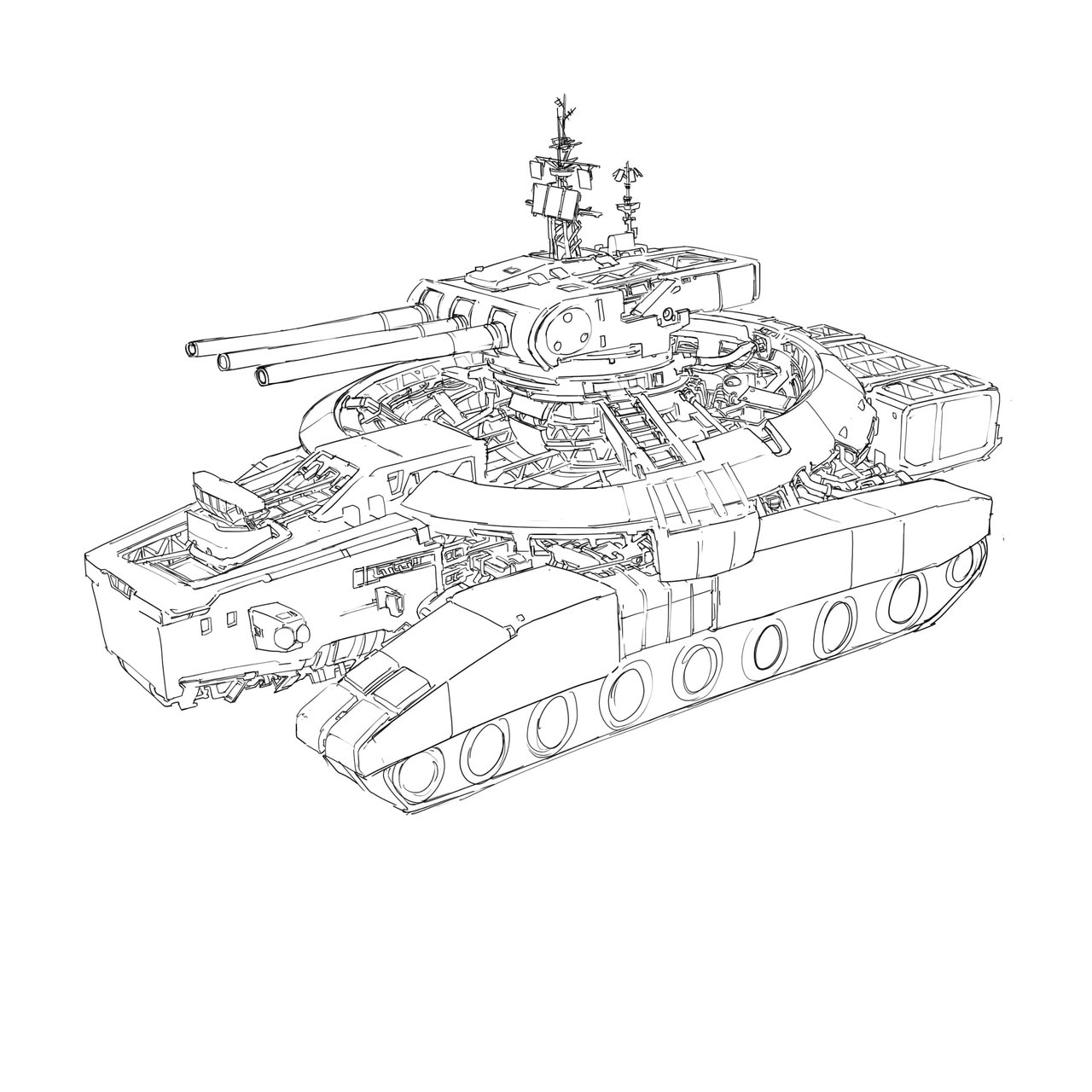 This was more of a fun ideation, of landship.
Yes, its a ship driving on land, with massive triple-barrel turret, a hull mark of naval pride.
This massive siege engine, once deemed impossible even by Nazi scientists for lack and inefficiency of horsepower usage and fitting suspension system , was made possible by scavenging the machine techs.
A single volley of bombardment from afar produced from this beast should be more than enough to decimate a machine auto factory, machine hard point or even a pesky crowd of rioters at camp crying out for more rations.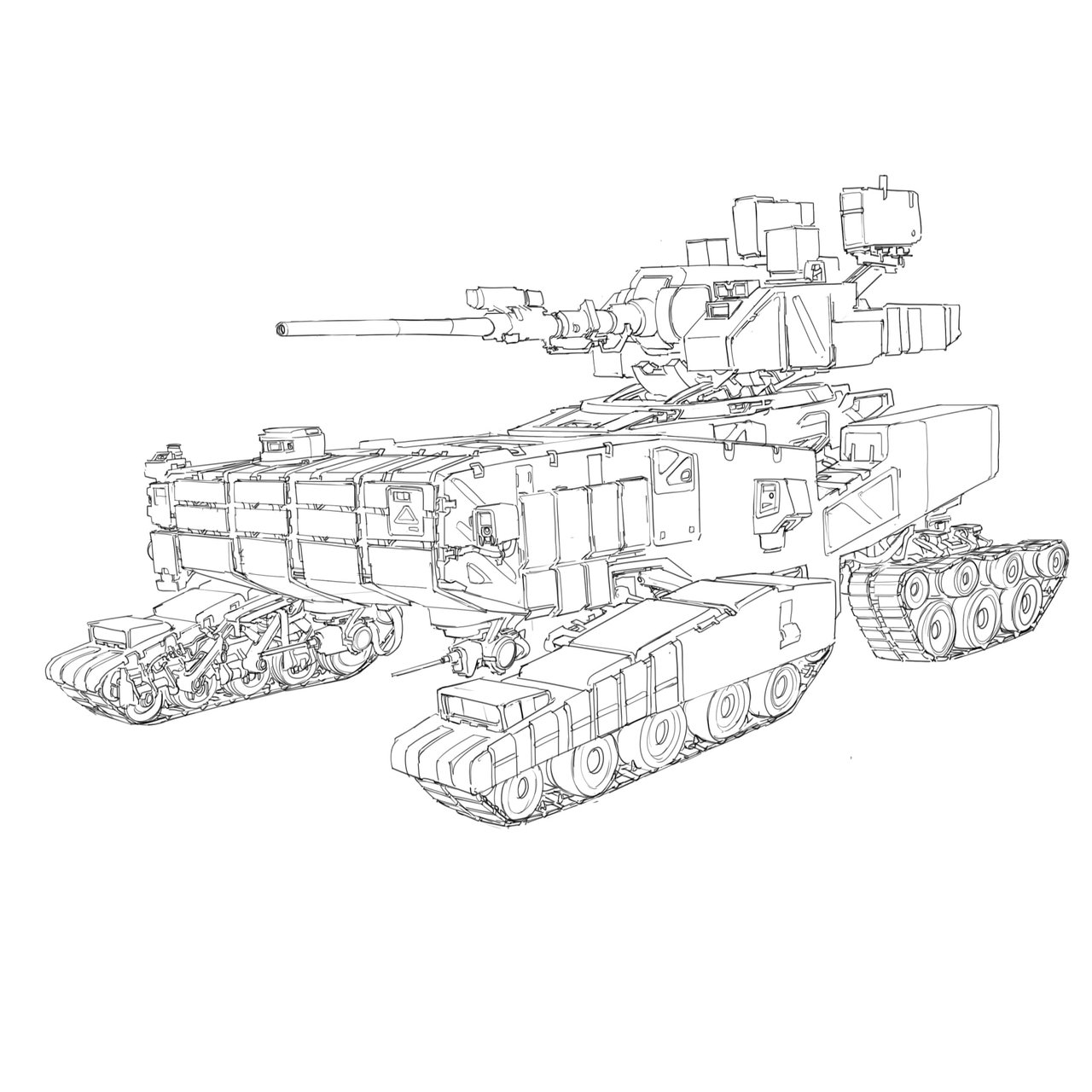 This design is highly mobile and has a very flexible turret configuration. It would drive into an urban jungle, either evading or dodging enemy fire between ample covers while counter-firing at machines with its probing turret.
It is covered with reactive armor panels that would allow the crew to risk a chance of getting shot to deliver a critical damage up close.