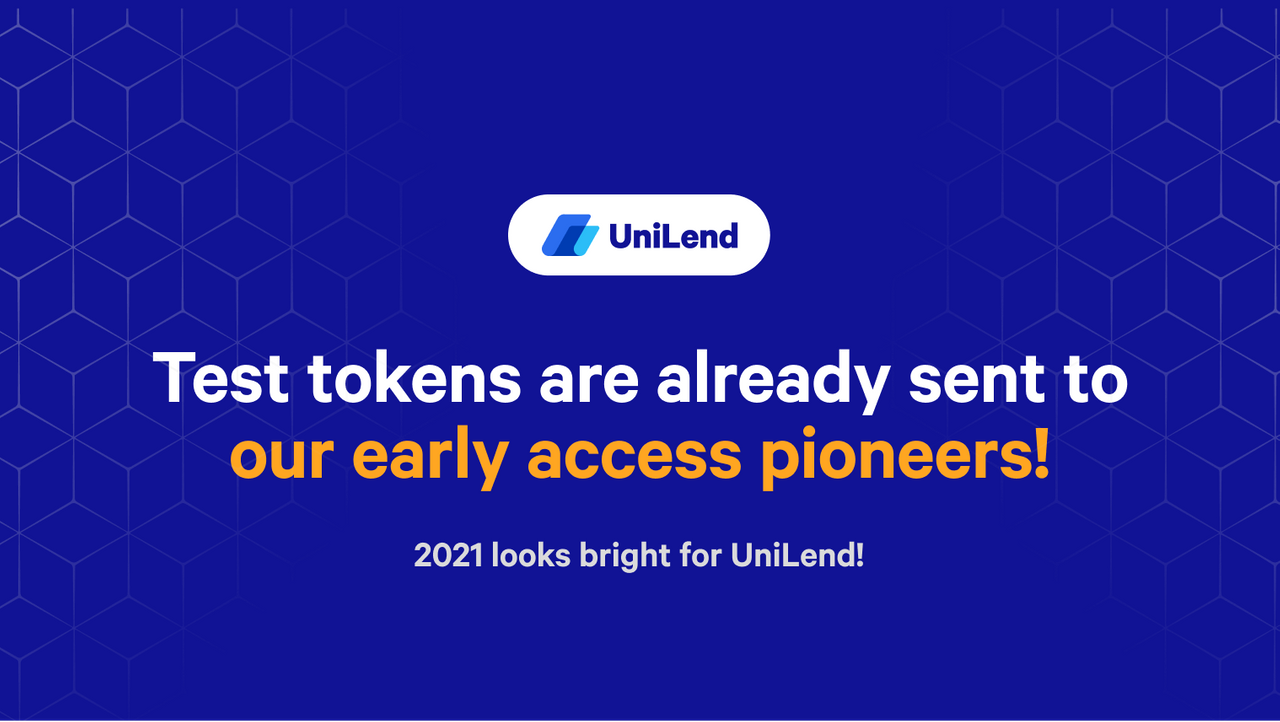 As the new year begins, our Alpha release Initium V1 breathes life! Test tokens are already sent to our early access pioneers now!
🚀 What's all the buzz about? Take a look, Initium V1 is live and our early access examiners are already experimenting with all its glory. Don't just take our word for it, soon our early access program testers will give everyone their feedback as well.
💥 It's a great feeling to start 2021 so strong, with our successful Alpha release leading the way. We've said it before, this is just the beginning, so be prepared for our exhilarating 2021 roadmap.
💪 We have large community events, strategic partnerships and tech updates planned in the near future! So buckle up and dive head first into our DeFi revolution, we can't wait to see you join.
Early access testers: 👇
📺Walkthrough by our community member here.
🌐 UniLend Official Initium V1 written guide here.
🗣 Spread the word: https://twitter.com/UniLend_Finance/status/1345393517464489985
Website | Telegram Community | Announcements Channel | Twitter | Blog