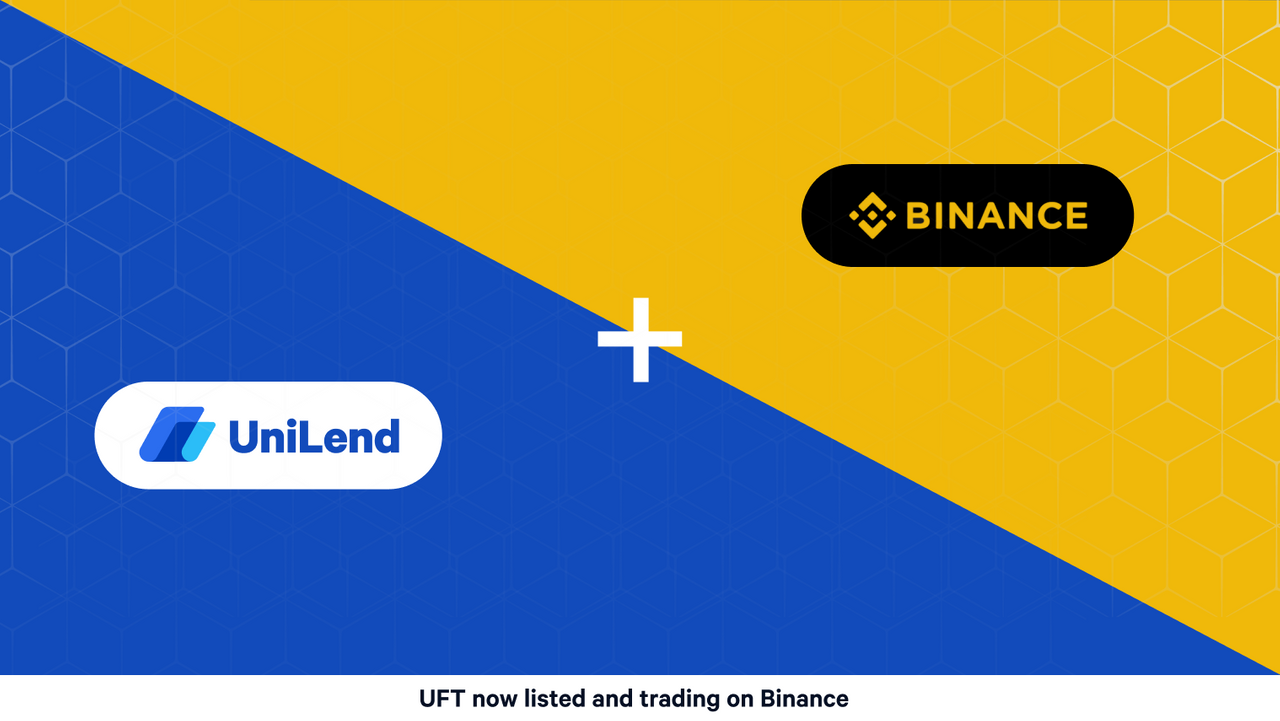 Pop the champagne! We're thrilled to announce that UFT is being listed on Binance, the world's leading crypto exchange! 🍾
📈 Binance is the world's biggest and most widely used cryptocurrency exchange. Our listing on Binance will increase awareness of UniLend and the UFT token significantly.
🚀UFT will be listed in the Innovation Zone for new, innovative tokens.
✅ Deposits for UFT are now open on Binance, with trading going live at 9:00 AM UTC today.
🔛 Trading pairs: UFT/ETH & UFT/BUSD
ℹ️ Listing announcement: https://www.binance.com/en/support/announcement/5e90d04a95994f768f411d08bfbd181e
🦾 This listing is testament to the significance of our mission to unlock the true potential of DeFi and our ability to bring this new era of DeFi to fruition.
Cheers to a bright future for UniLend and DeFi! 🥂
🗣 Spread the word: https://twitter.com/UniLend_Finance/status/1364091435633369098
👥 Join us on social media:
Telegram (https://t.me/UniLendFinance)/ Announcements (https://t.me/UniLendAnnouncement) / Twitter (https://twitter.com/UniLend_Finance)