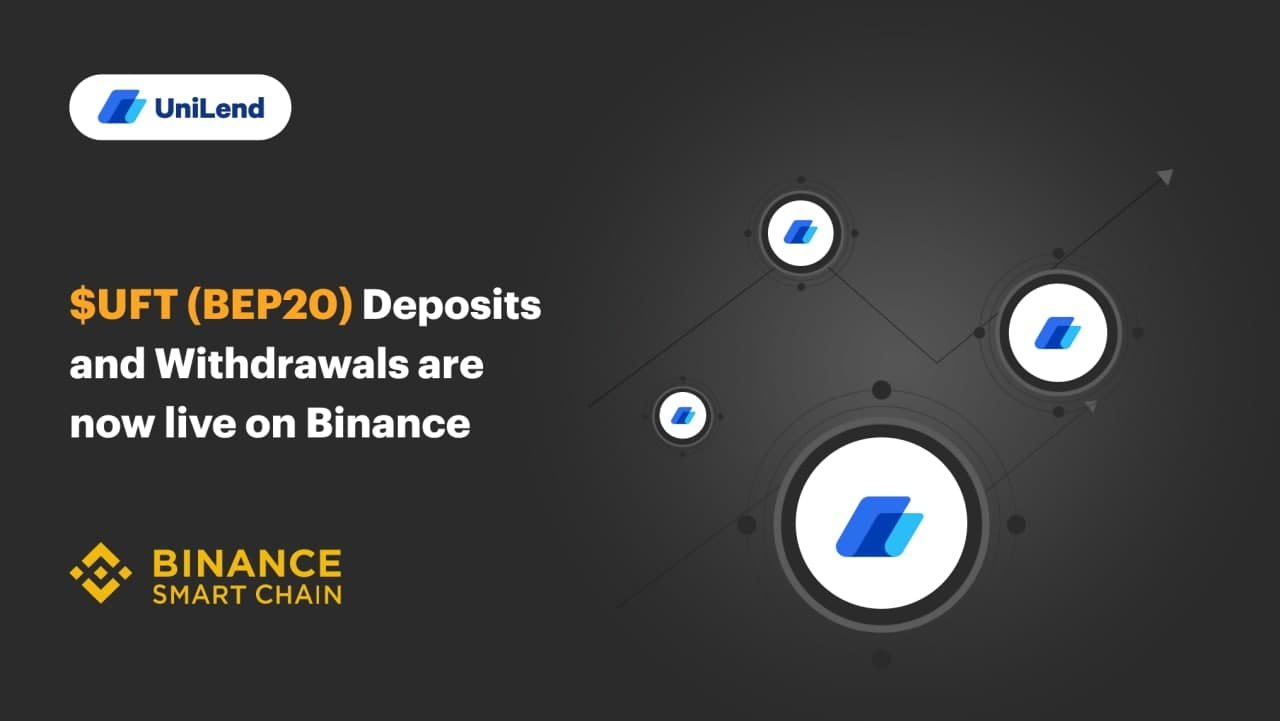 Becoming a #DeFi leader requires interoperability. We're one step closer to offering multi-chain functionality, soon our flash loans will be the first to deploy to BSC.
📈 Binance Smart Chain's global rise has caused a wave of volume. With over 58 million unique active users and a transactional volume of over $3.4 billion, #BSC is clearly an important part of the decentralized finance landscape. That's why we're just beginning our journey with Binance Smart Chain.
🌐 Visit Binance.com for Withdrawals & Deposits of the UFT (BEP20) token.
🗣 Spread the word: https://twitter.com/UniLend_Finance/status/1379784786445623301
👥 Join us on social media:
Telegram / Announcements / Twitter / Reddit