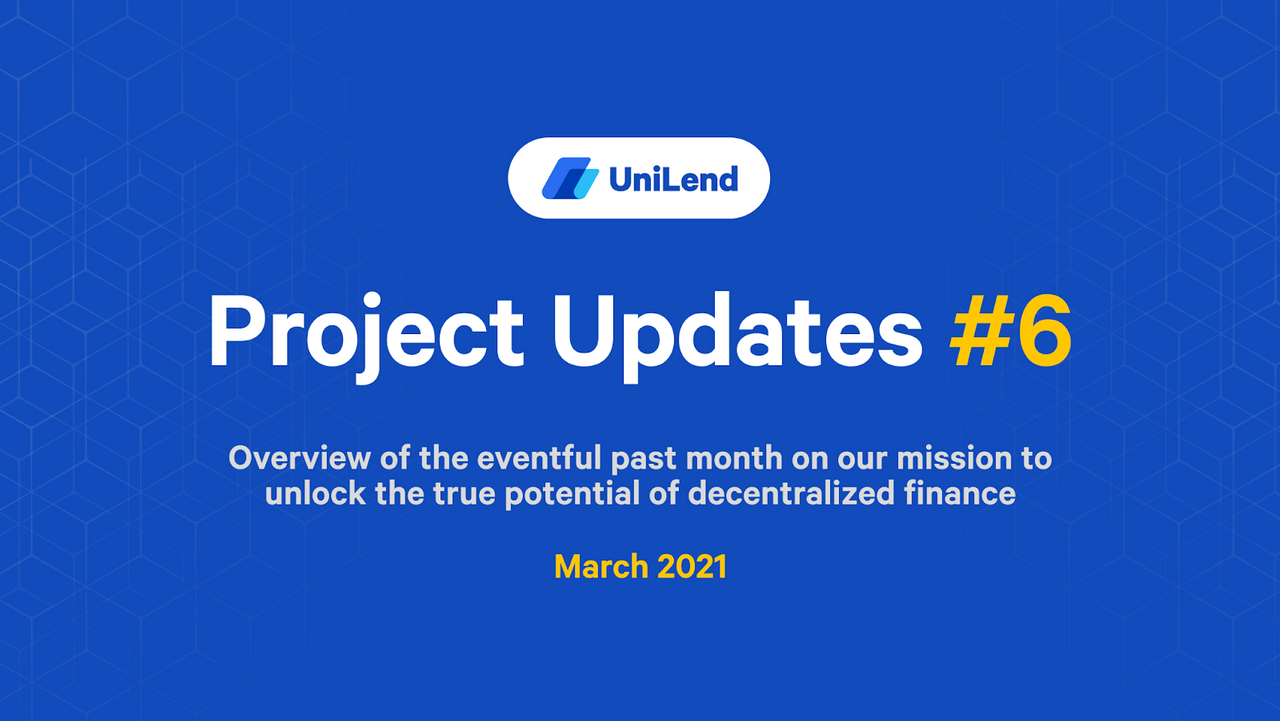 Announcing UniLend's Project Updates #6 🔥
🚀 March was one of the most EPIC months so far in the journey of UniLend, with many major milestones reached.
🦾 Major developments include the launch of our permissionless flash loan product on the Ethereum mainnet, which also signalled the launch of UFT staking through our intuitive interface and the completion of our Certik audit. This is only the surface.
🍿 Grab some popcorn and dig deep into our latest updates. Prepare to be blown away!
🌐For more details: https://rb.gy/cnexza
Retweet :
https://twitter.com/UniLend_Finance/status/1379460609679368196?s=20


Website | Telegram Community | Announcements Channel | Twitter | Blog | Github | Reddit