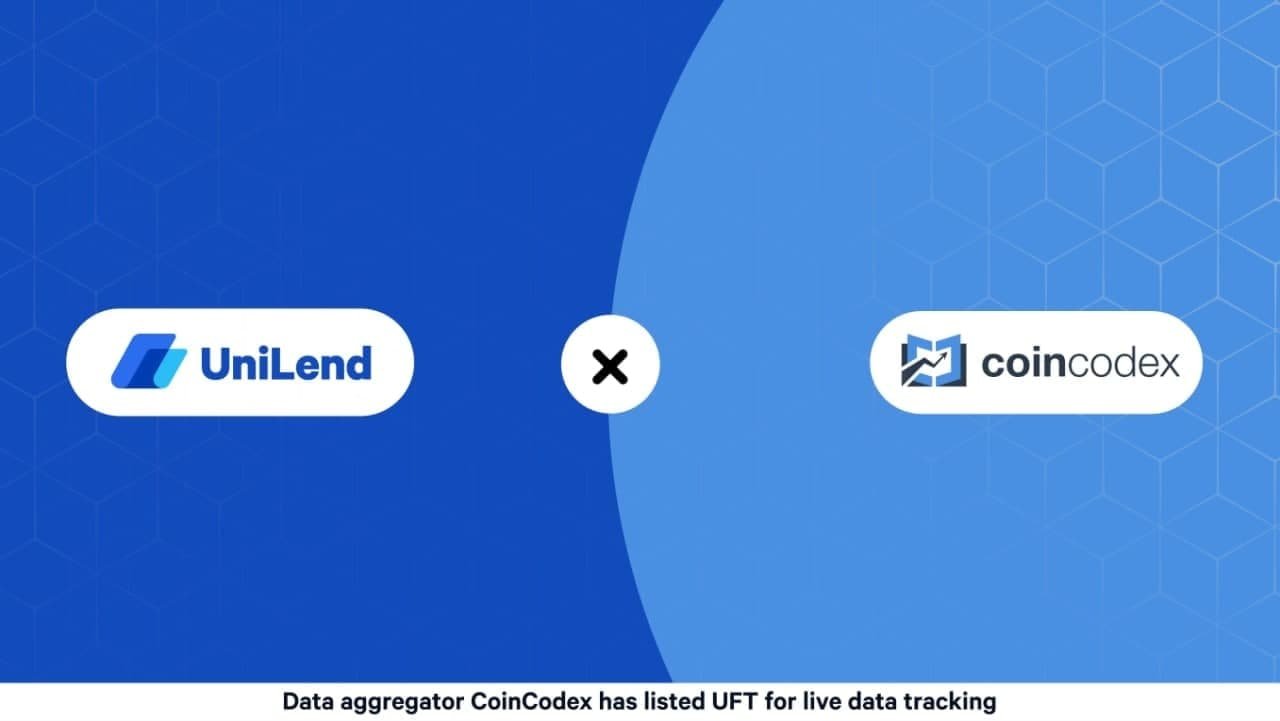 UniLend (UFT) has been listed on crypto data aggregator CoinCodex, just in time for our community to deploy their own personalized crypto blueprints before our Alpha release!
💨 If you're looking for a window into the fast-paced world of crypto, with the use of real-time data feeds and historical charts for over 7000 cryptocurrencies, then look no further - CoinCodex has you covered.
🔎 Track your favorite crypto $UFT by simply adding us to your CoinCodex watch list, or intuitive portfolio feature. Don't worry, you don't have to be tied to your personal computer; CoinCodex is also optimized for your mobile phone for on-the-go usage. 📱
🤜🤛 Being a community-first project leads us to work with teams that value communication highly, so we are happy to know that CoinCodex prides themselves on giving great customer service with a quick response.
🗣 Spread the word: https://twitter.com/UniLend_Finance/status/1343182112782860291?s=20
🌐 Stay informed by tracking UFT on CoinCodex today: https://coincodex.com/crypto/unilend/
————————————————
Major Highlight:
🚀 UniLend's Alpha launch is taking place this month!
Read more about our upcoming developments in our roadmap
http://buff.ly/2JvM15m