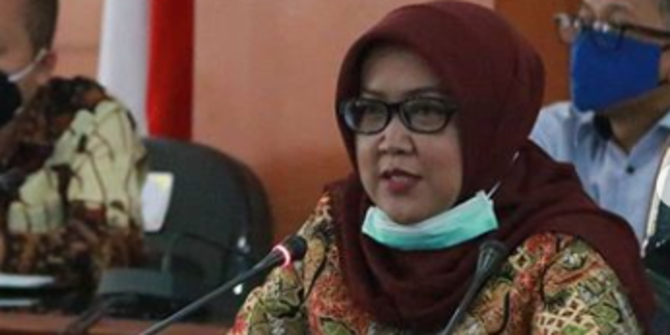 Bogor Regent Ade Yasin. Instagram Ade Yasin © 2020 Merdeka.com
---
The Regent of Bogor, Ade Yasin, will send a letter containing the aspirations of trade unions in his area rejecting the ratification of the Omnibus Law on Job Creation (UU Cipta Kerja) to the President of the Republic of Indonesia Joko Widodo or Jokowi and the DPR.
He signed the letter of aspiration after thousands of workers staged a demonstration in front of the Bogor Regent's Office, Friday (16/10).
Ade Yasin said the Bogor Regency Government would convey the aspirations of the workers' union which stated that they rejected the ratification of the Job Creation Law. In addition, he asked President Jokowi to issue a Government Regulation in Lieu of a Law (Perppu) so that the Job Creation Law does not come into effect.
"We will submit the letter as soon as possible to the central government and the Indonesian Parliament," said Ade Yasin.
This United Development Party (PPP) politician promised the workers they would guard their struggle. This is because Bogor Regency is one of the regions that have the most workers in Indonesia, as well as the number of industries.
"I will support the struggles of the workers, but on the condition that everything goes well," said Ade.
So far, Ade sees the demonstration against the Job Creation Law that was held by workers in Bogor Regency as running in a conducive and peaceful manner. Because of that, he really appreciates the peaceful and orderly actions that have been held by workers so far.
"Thank you for maintaining conduciveness," he explained.
This of course can be an example for the struggles of workers in other regions. This is because channeling aspirations does not have to be destructive, but in an elegant way.
"Don't be afraid that we will continue to guard you, I want to always communicate with you. I want to always be near you," he concluded.
Achmad Sudarno, Journalist
Source: Liputan6.com
---