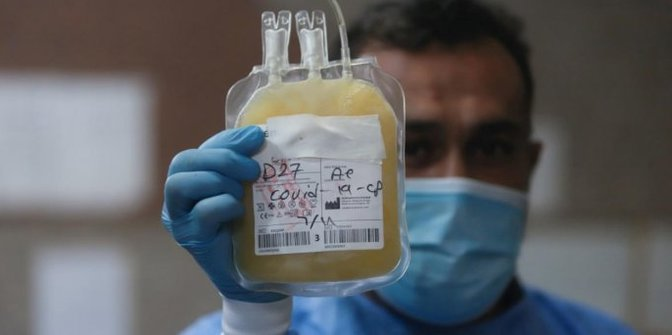 Blood plasma illustration. © 2020 Merdeka.com
---
Takeda CEO Christophe Weber said the Takeda Pharmaceutical Group, which developed the Covid-19 drug from blood plasma, began production while conducting clinical trials in phase three to determine the efficacy of the drug.
The group, known as the CoVIg Plasma Alliance, enrolled its first patient in a Phase 3 clinical trial on Friday after being delayed for months. It plans to enroll 500 adult patients from the United States, Mexico and 16 other countries and hopes to get results later this year.
"The chances of success are very high. And that's why we launched a campaign to accelerate the donation of convalescent plasma to both manufacture and produce this product," Weber said as quoted by Reuters on Monday (12/10).
The alliance consisting of CSL Behring, Germany's Biotest AG and other companies, is testing hyperimmune globulin therapy derived from the blood plasma of Covid-19 cured patients. Hyperimmune globulin therapy produces standard antibody doses and need not be limited in patients with matched blood types.
This method makes it more developed and easier than treatment with conventional plasma taken from recovered patients.
Iqbal Fadil, Journalist
---