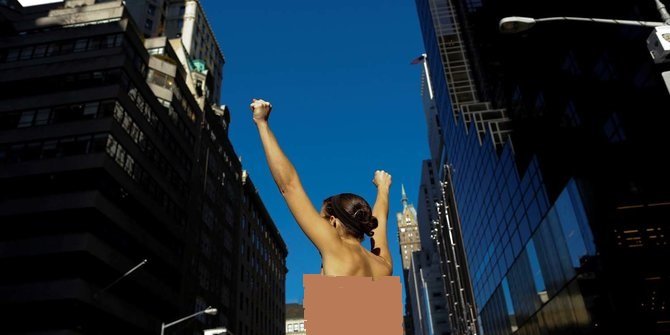 Protests at the Trump Tower. © REUTERS / Eduardo Munoz
---
A man climbs the Trump Tower in Chicago, United States. This man reportedly threatened to jump in if he didn't meet US President Donald Trump.
Quoted from The Independent, Monday (19/10), the man, who is said to be in his 20s, used a rope to climb the 16-story building and was first seen at 17.30 local time.
The man was still dangling on top of the building hours later on Sunday evening, as authorities tried to convince him to get off.
According to the Chicago Sun-Times, the man said he wanted to speak with President Trump threatening to cut the rope if his wish was not fulfilled.
"I protested," said the man.
The video of the incident was shot by the crowd below, while the man is also seen filming himself.
The man did not specify any other requests or reasons why he would like to meet President Trump.
Police said someone attempted to negotiate with the man and managed to get him off safely.
The road near the building, overlooking the Chicago River, was closed at the time of the incident.
Hari Ariyanti, Journalist
---