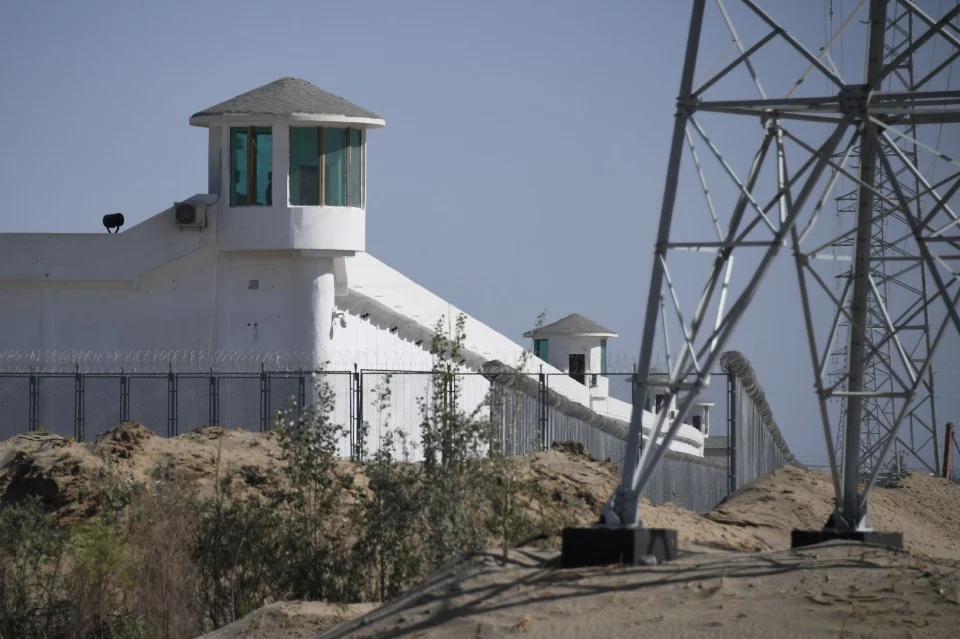 Pictures show one of the premises tightly controlled in Xinjiang, China, suspected of being a minority ethnic detention center. - AFP Photo
---
Chinese President Xi Jinping has doubled China's policy on Uighurs in Xinjiang province in the west of the country, despite international criticism.
"The facts prove that the party's policy on Xinjiang in the new era is completely correct and must be adhered to in the long run," according to the official media, Xinhua News Agency quoted Jinping's statement during a working meeting in Beijing on Friday and Saturday.
The international community is pressuring China over its treatment of Uighur Muslims in Xinjiang, where the United Nations (UN) expects hundreds of thousands of ethnic minority members to be detained in "re-education camps".
Beijing has previously maintained a stronghold as a "center for vocational education" to "clean up ideological ailments," including religious extremism and violence.
President Donald Trump's administration has imposed sanctions on dozens of Chinese companies and high-ranking officials following the forced detention of Uighur Muslims.
The latest and former suppliers to major international clothing brands including Ralph Lauren, Tommy Hilfiger and Nike have been banned, while Walt Disney Co is facing a boycott following the filming of some of the live action of the movie "Mulan" in Xinjiang.
French President Emmanuel Macron on Tuesday asked the UN to lead a mission to China in the morning to examine human rights practices in the region.
China disputes population estimates outside the camp, without giving its own figures.
The facility was built after a series of deadly attacks involving Uighurs in 2013 and 2014, prompting Jinping to order authorities to "attack first" to fight Islamic extremism.
A report by the Australian Institute of Strategic Policy (ASPI) last week showed China continued to invest in detention camps, although officials had previously said that all students had "graduated".
In total, the research institute identified 380 detention centers suspected to have been built since 2017 in the province, measuring about the size of Alaska and home to about 10 million Turkish-speaking Uighurs.
Chinese media and diplomats often attack the credibility of ASPI, established by the Australian government in 2001 and revealing additional funding from global defense contractors and Western diplomatic missions. - BLOOMBERG
---