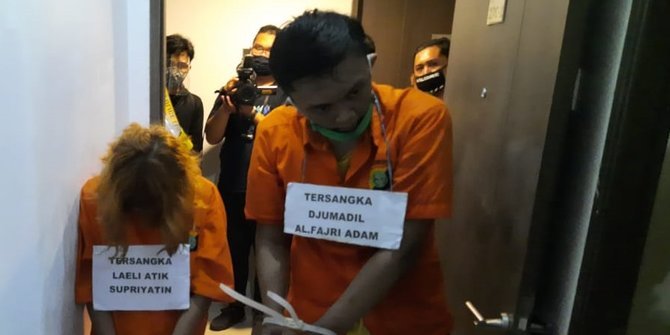 Reconstruction of the Kalibata City mutilation case.
---
A LAS and DAF couple have the heart to kill and mutilate RHW. They committed this heinous act in an apartment in the Pasar Baru area, Central Jakarta .
After the reconstruction was done, it was revealed how this lovebirds were so mature in planning their actions. It was also revealed how the DAF killed RHW.
Forensic psychologist Reza Indragiri Amriel admitted that the actions of LAS and DAF were sadistic.
"This case seems to be of the type of instrumental-gratification (economic) murder," Reza said when contacted by merdeka.com, Tuesday (22/9).
Reza added that the practice of mutilation by DAF shows that their actions were not driven by emotion alone. But with an instrumental motive as a background.
"That has nothing to do with the mood of the perpetrator," he explained.
Regarding the mutilation act carried out by the perpetrator, he strongly suspects they have the hope that this case will not be easily caught by the police.
"So that evidence is easier to remove, escape from the crime scene (TKP) is faster, and victims cannot be identified," he continued.
He also commented on the methods the lovebirds used to trap the victim. Namely by utilizing the introduction of LAS and RHW actors so that both agree to hold a meeting.
"It may indicate that, as a group, the perpetrators have performed a similar mode before. As a result, no matter how excessive, the use of the same mode on the last victim is evidence of both the fluency and the peak of the perpetrators' criminal career. Generalist criminals, not homicide specialists," he said.
Therefore, he hopes that the police will actually impose the appropriate sentence for the sadistic crimes committed by the LAS and DAF lovebirds against RHW.
Intern Reporter: Febby Curie Kurniawan
---