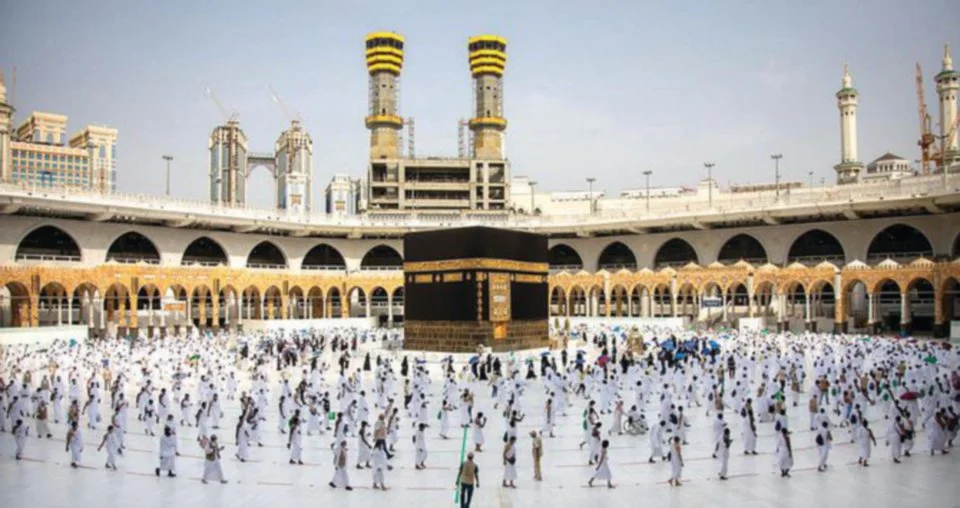 Decorative image
---
After more than six months of umrah restrictions imposed after the spread of COVID-19, the Grand Mosque was reopened with the arrival of the first group of pilgrims today.
More than 1.8 billion Muslims around the world share the joy when this group of pilgrims is allowed to enter the Grand Mosque starting at 6 am after making an application through the I'tamarna application provided by the Ministry of Hajj and Umrah of Saudi Arabia.
Since mid-March, Saudi Arabia has taken a drastic approach to combat the spread of COVID-19 by suspending the implementation of umrah and prayer at the Grand Mosque.
The Saudi government has also suspended international flights and imposed curfews to prevent an increase in cases following the pandemic.
To accommodate the quota of 6,000 pilgrims allowed within a day, the Ministry of Hajj and Umrah has provided five separate locations including in Al-Gaza, Ajyad and Al-Shasha, to enable pilgrims with professional health workers to board the bus to the Grand Mosque.
The arrival of this first group of pilgrims will be greeted with various health facilities including heat scanners placed at the entrance and inside the Grand Mosque to monitor body temperature and issue warnings based on needs.
About 1,000 employees have been trained to monitor the entire process of umrah at the Grand Mosque, the Arab News news agency reported.
In addition, the Grand Mosque will also go through a process of cleaning and rehashing 10 times a day.
The mataf area located around the Kaaba which can accommodate up to 2.5 million pilgrims was chosen as the location for Muslims to perform umrah this time.
A special space as provided for the pilgrims who performed the pilgrimage last August was also introduced to facilitate access during their stay at the Grand Mosque.
The President of the Affairs of the Holy Mosque and the Prophet's Mosque, Sheikh Dr Abdulrahman Al-Sudais, referring to the royal permission from the King of Saudi Arabia, King Salman also informed that pilgrims are allowed to work to visit Raudhah which is located inside the Prophet's Mosque. –AGENSI
---