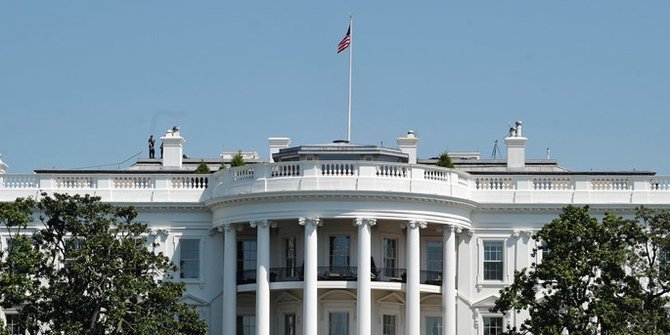 The White House in Washington. AFP / Mandel Ngan
---
Canadian police are searching for an apartment on the outskirts of Montreal in connection with a woman who was arrested for sending a letter containing ricin to the White House and five others addressed to Texas. This was conveyed by the Canadian Police (RCMP) on Monday.
US authorities arrested a woman on the US-Canadian border near Buffalo, New York, on Sunday in connection with the poisoned letter. The woman has combined Canadian and French citizenship, two sources told Reuters.
The woman will be tried on Tuesday evening in Buffalo, and faced with Judge H Kenneth Schroeder, Jr., said a spokesman for the federal court in the Western District of New York.
"We believe a total of six letters were sent, one to the White House and five to Texas," said RCMP officer Charles Poirier when met outside the apartment during the search process.
"We cannot confirm that he lives in this apartment, but this is related to him," he continued, quoted from Aljazeera, Tuesday (22/9).
Poirier could not say where the address for the letter was sent to Texas, but the police department in Mission, Texas, received a suspicious letter last week, said police department spokesman Art Flores.
The department did not open the letter and turn it over to the FBI.
Flores also said that in early 2019, Mission police arrested a woman believed to be the same woman who was arrested in Buffalo, but said she had no records relating to the arrest and suggested a further investigation into the FBI.
The FBI is investigating several letters that allegedly contain ricin sent to law enforcement and detention facilities in South Texas, a law enforcement official told Reuters.
These sources said that so far, they had found nothing to do with politics or terrorist groups, but investigations were continuing.
RCMP said the special RCMP team for Chemistry, Biology, Radiology, Nuclear and Explosives was leading the operation.
On Saturday, the RCMP confirmed the letter sent to the White House appeared to be sent from Canada and the FBI asking for help.
The letter was confiscated at a government letter-receiving center before arriving at the White House.
---