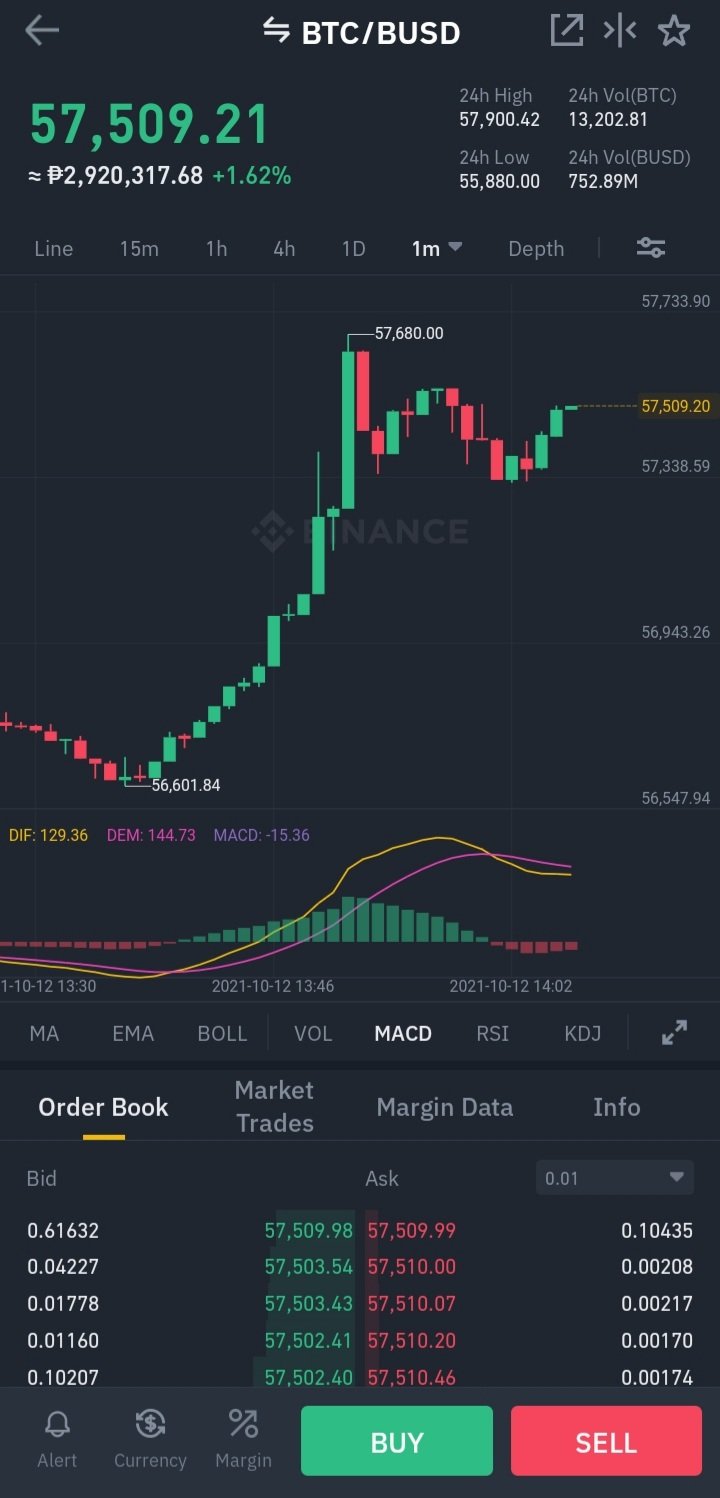 As you can see on the flowchart that this morning there was a drop from 57 last night to 56 this morning and then it goes back up to 57 again.
An update from Bitcoin Binance.
To those who did buy Bitcoin last month and still haven't withdrawn yet. Congratulations! Good choice! Invest more so it will grow.