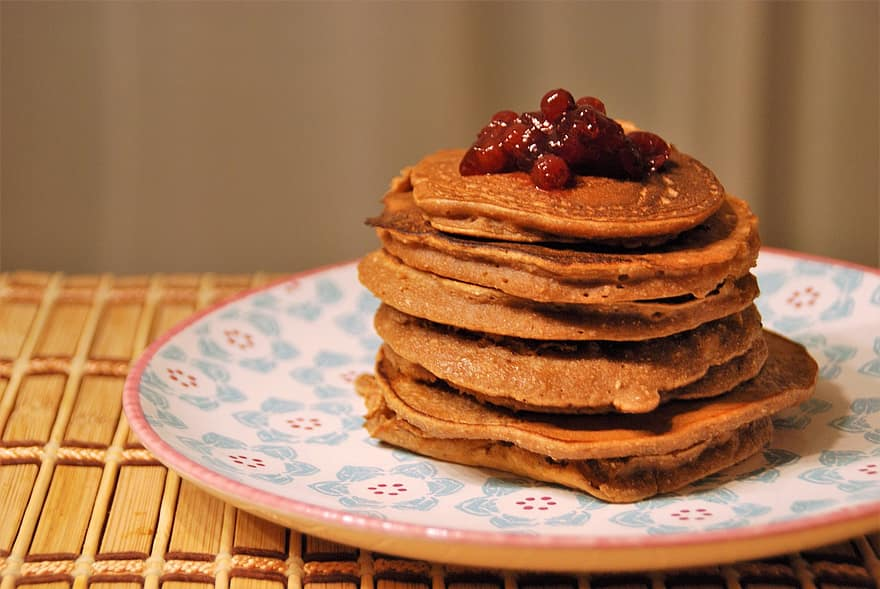 Ingredients
Flour

Baking powder

Salt

Ground cinnamon

Ground ginger

Ground nutmeg

Ground cloves

Egg

Brown sugar

Vanilla extract

Almond or other plant-based milk

Large apple

Medium carrot

Vegetable oil


Cooking


Combine flour, baking powder, salt and all the spices.
Whisk the egg, sugar and vanilla. Pour in vegetable milk and whisk again.
Grate the apple and carrot and mix with the flour. Pour in liquid ingredients and stir.
Fry the pancakes in a skillet with butter for a few minutes on each side. They should be browned.
Enjoy your meal!