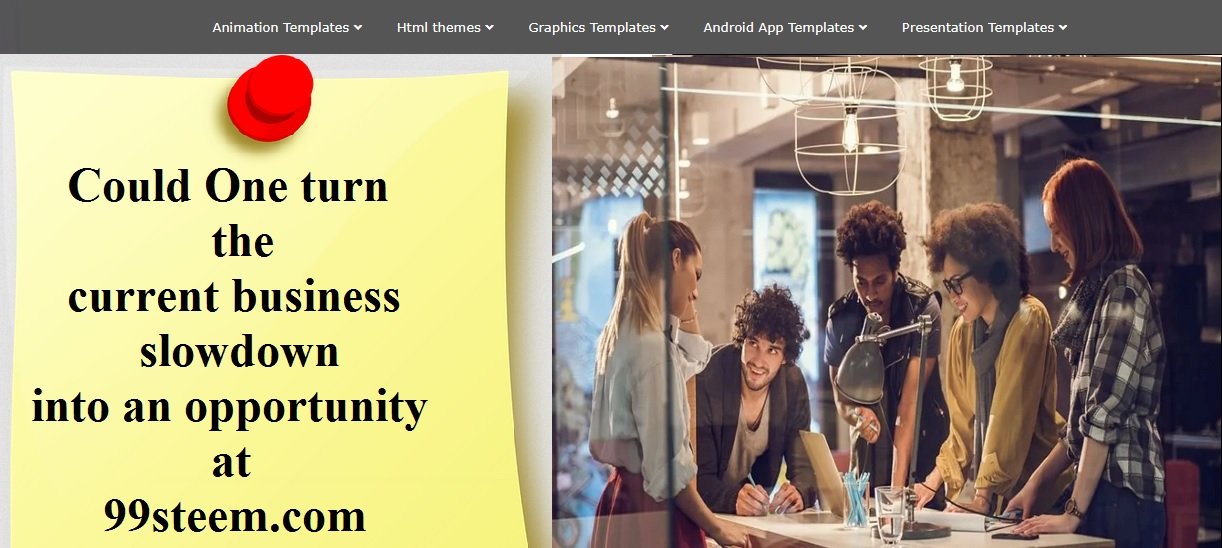 source
Software connects the business world
Software makes our world tick. Be it business or our personal lives can we survive even a day without the use of softwares?
Softwares and allied services have become even more important during lock downs and business economic slowdowns.
Today let us get an over view of how you as a developer, a business or an individual can turn the challenges of the current times into an opportunity.
The ever changing and evolving world of software technology
Joe is a freelance software and app developer he has a number of clients in the city he lives in.
He was doing fine for himself both professionally and financially till the
corona virus pandemic happened.
A large number of businesses that were his clients closed down for a couple of months.
So there was no work in his city.
Due to the lock down he could not relocate or go to another place to work.
Pandemic and Remote working
The story of Joe is not unique this is the truth of life for numerous workers across the world.
Physical brick and mortar stores and businesses are coming to a halt or facing an extreme slowdown of business.
A new breed of remote working professionals is emerging.
They work from home remotely make and do presentations and do meetings and business via video conferencing.
So this means Joe and many other professionals have a new ray of hope to develop and deliver a range of softwares for the remote businesses.
The current economic slow down
The current economic slow down has meant limited money inflow for many individuals and businesses that are now making an investment in
Remote working tools
Websites to represent their business and increase their digital footprint.
Presentations that need to deliver the business values and proposals in an articulate, precise and impressive manner.
When you cannot see your clients face to face perhaps your animated avatar can be the added attraction to your remotely delivered presentation that can impress you client and crack the deal for you.
The requirements of the new Business scenario
Since everything is moving so fast from the brick and mortar to the online model everything needs to move fast towards this transition.
This transition can be difficult for businesses and professionals both.
As for many use of computer tools is quite an alien concept.
At times businesses do not even know whom to turn to for getting these kind of presentations.
Steem99.com and the post Covid world
Steem99.com is emerging as the goto place to buy sell
Templates
Apps
Softwares and
A place where buyers & sellers can interact and do business.
This would have a cascading effect.
Opportunities for software professionals at 99steem.com
Joe and many software professionals would be able to create and sell digital products online.
Software developers and integrators can use these products and ready to use custamizable animations and application templates and ready to implement software solutions to reduce the time to deliver the software end product
much faster.
Benefits of 99steem.com to Businesses
Businesses would no longer have to work only with local talents they can
connect with software professionals on 99steem.com
Who could either developand deliver a software solution ground up for the business or use the templates and softwares available on 99steem.com to
implement the business vision and requirement into the product that needs to be developed and implemented.greatly enhancing the business productivity.
The Ready made softwares, templates and solutions can
Reduce time to market
Reduce the cost
Increase efficiency
99Steem.com can help seamless development and implementation of software solutions
Developers like Joe can use the templates from 99steem.com to get a head start on their projects instead of developing everything from scratch.
This way they can strengthen their relation ship with the businesses they are dealing with. they can deliver more value and become premium service providers in the eyes of the clients.
The developers can service a larger number of clients by using the offerings on 99Steem.com
Opportunities at 99steem.com for individuals
Individuals can browse the templates and softwares available on 99steem.com and create their business idea based on the available resources or connect with well qualified service providers and get their ideas developed into a saleable product or software.
They can then pitch their idea to business and sell it. This way without getting into the development they can earn money.
This can be a Win-Win Situation for developers, businesses as well as individuals who can leverage this opportunity.
If you are interested in earning some extra income
Easy free Crypto money site method even grandma can do
Or wanna try your luck?
Win a lambo Get free crypto or More?