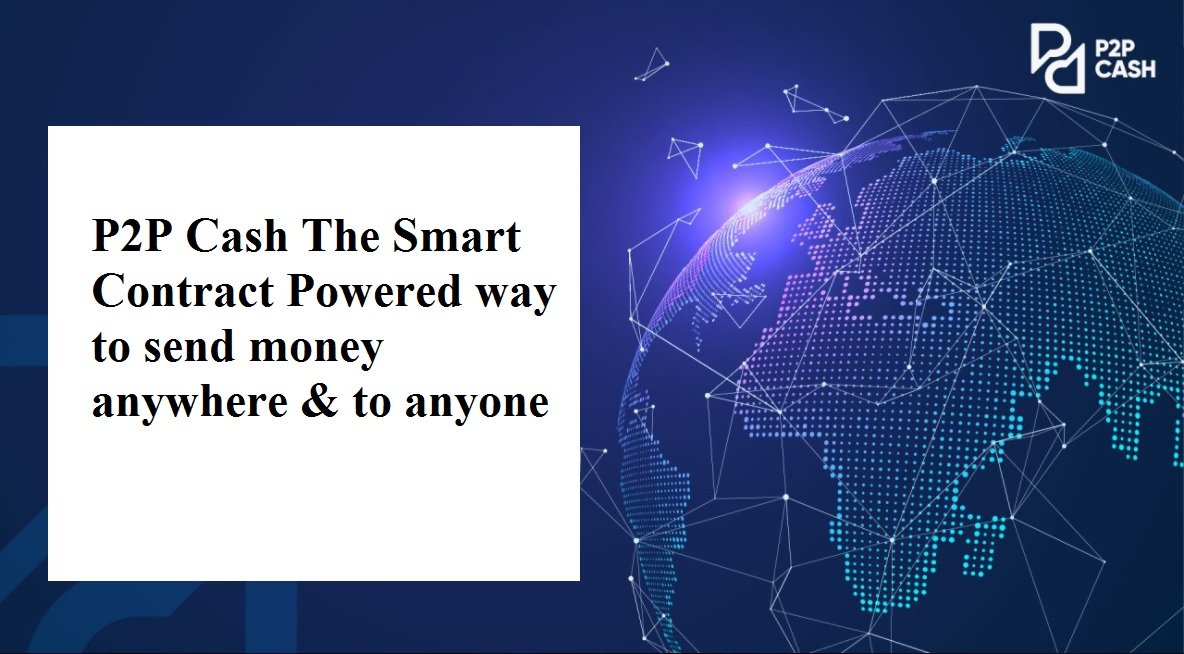 source
P2P cash is...
A Smart contract based platform running on the ethereum network designed to conduct peer to peer (P2P) money transfer platform.
To understand it we can call it the Moneygram, Western union or Ria of the crypto world
What is P2P cash
It is a ethereum based decentralized platform that enables sending money to anyone anywhere without the need of an intermediary bank.
Why do we even need P2P Cash when we already have so many services like Western Union, Moneygram & Ria?
All these are established players however they have some inherent drawbacks such as
A lot of time is required to to transfer money with the conventional banking system
A large population which does not have access to the banking services are greatly deprived of such services.
So basically if you wish to send money to a person first you have to ensure he has some relationship with a bank. He must be a bank's customer.
How P2P Cash works
Joe wants to send some money to Jay.
Joe would be able to add funds with conventional payment tool like a credit card.
The P2P system notifies Joe of his transaction as it the system would either use bitcoins or look up the lowest priced P2P tokens from the exchange section.
The corresponding P2P tokens would be sent to the host as payment for transfer.
There is always the option to pay for the shipments directly with P2P tokens.
Every time a sender obtains P2P tokens a one time use code is generated which can be used to validate the transaction while sending these P2P tokens to the recipient.
The transaction would be recorded on the ethereum linked blockchain.
So everyone would be able to send and receive money using the P2P tokens.
The technology being implemented is under development for the last two years.
P2P Cash entering 2nd Phase of expansion
An integral part of this business model would be to incorporate this model at the street level and involve businesses and franchises.
The first sub phase of P2P project
As implementation of the P2P cash project the first part of the project would make use of the network of hot spots for sending money locally within Netherlands.
Afterwards it would be launched internationally.
In this model as the number of transactions increase and the model grows it would build a use case for the tokens use.
This ability to use the P2P cash token creates a solid use case to send and receive money to anywhere in the world even if you do not have a bank access or account.
A possible use case that helps the token economy grow and become stronger is that as people begin to use this system some of the people would hold the tokens and as a result the model would create a deflationary pressure which would keep increasing as number of users who use and hold these tokens increases.
So P2P cash is building and working towards building an app to send and receive money with the idea of
Enabling a speed of transfer that is faster than conventional fiat money transfers
Make money transfer Secure
Make it possible to transfer money to anyone and anywhere based on the P2P model.
The P2P cash Token
The P2P cash token that would be used to perform these money transfers is an ERC20 token.
So one should be able to store and use this token on a standard ERC-20 wallet like the MEW wallet.
The team is keenly looking at the opportunities to integrate the token with apps and wallets to increase the ease of use and the reach.
The P2P cash tokens would have a limit of 250 million tokens.
Each transaction would confirmed as a result of the mining of blocks in the ethereum blockchain.
The Roadmap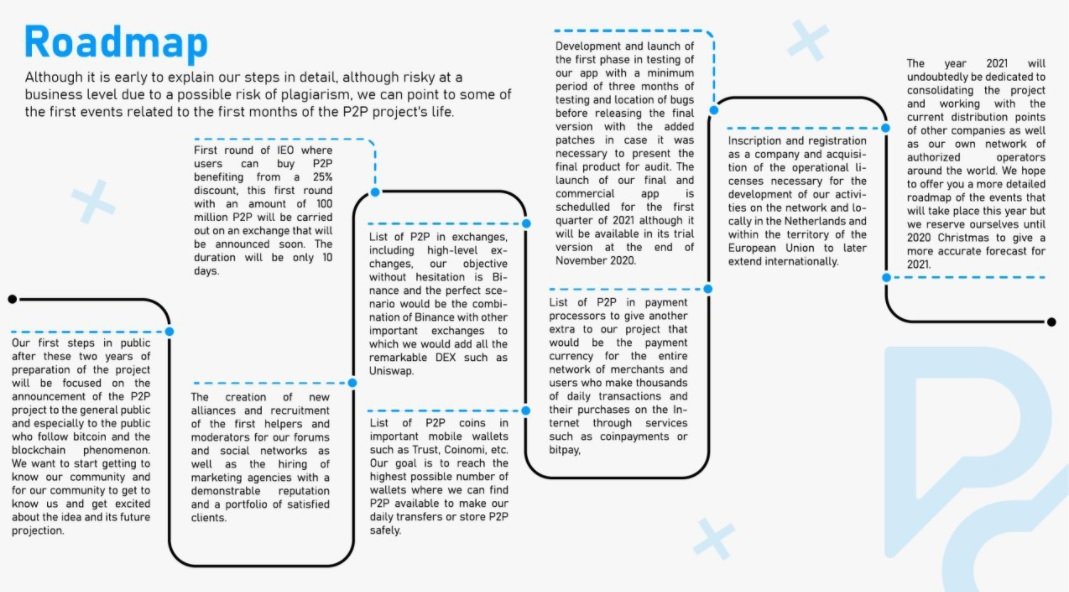 source
For more info refer to the links
Disclaimer
Please do your own due diligence and research before making an investment.
The purpose of this post is for education purpose only. It is not financial advice.
If you are interested in earning some extra income
Easy free Crypto money site method even grandma can do
Or wanna try your luck?
Win a lambo Get free crypto or More?