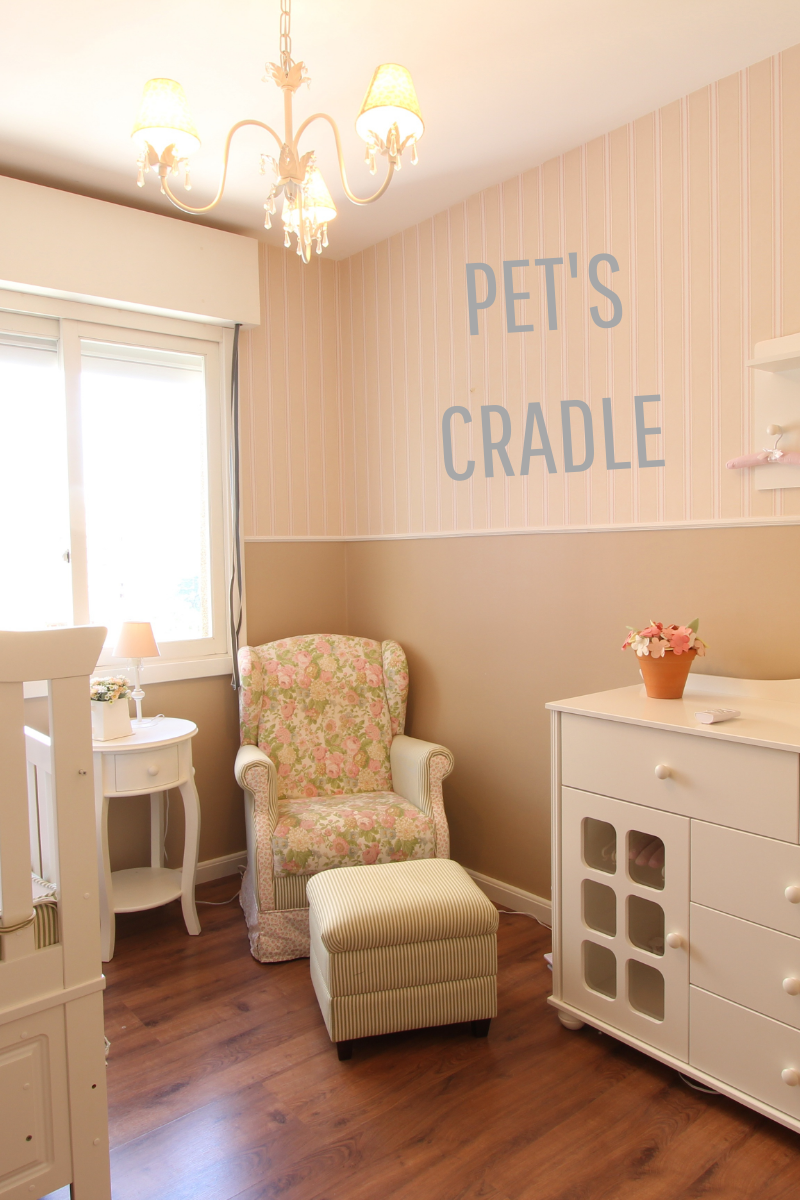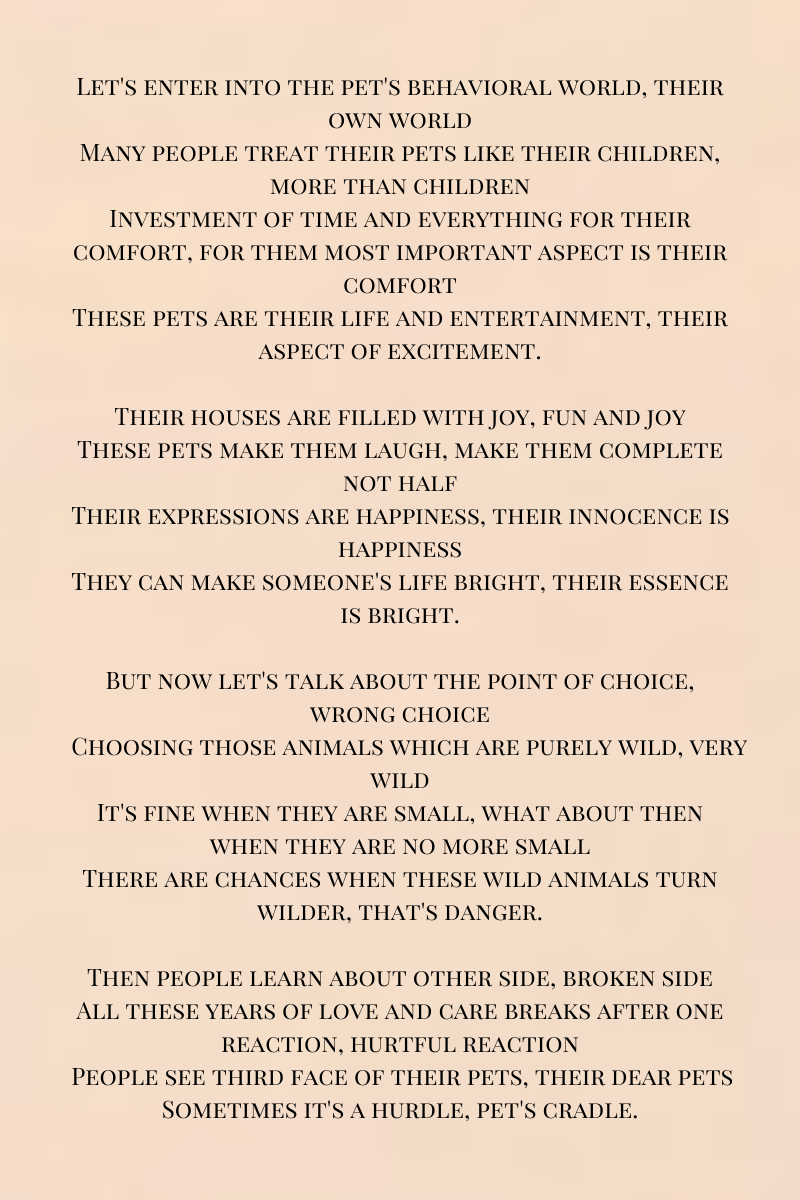 Let's enter into the pet's behavioral world, their own world
Many people treat their pets like their children, more than children
Investment of time and everything for their comfort, for them most important aspect is their comfort
These pets are their life and entertainment, their aspect of excitement.
Their houses are filled with joy, fun and joy
These pets make them laugh, make them complete not half
Their expressions are happiness, their innocence is happiness
They can make someone's life bright, their essence is bright.
But now let's talk about the point of choice, wrong choice
Choosing those animals which are purely wild, very wild
It's fine when they are small, what about then when they are no more small
There are chances when these wild animals turn wilder, that's danger.
Then people learn about other side, broken side
All these years of love and care breaks after one reaction, hurtful reaction
People see third face of their pets, their dear pets
Sometimes it's a hurdle, pet's cradle.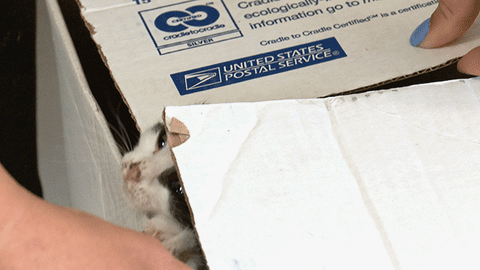 SOURCE
"This is my original and opinionated work".
(Pictures are edited and used from the Canva application).
Thanks and regards,
Chiranjeevi Sarikonda
(Spread Love, Spread Kindness)
Stay Blessed