Covid19 world report 20TH APRIL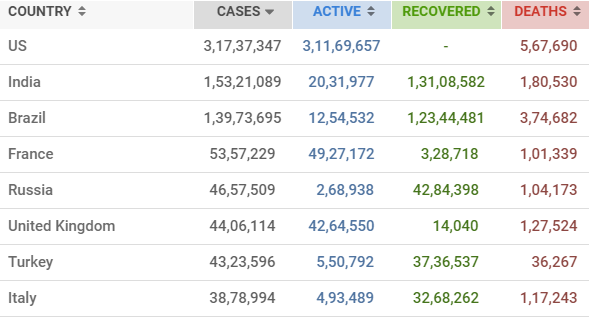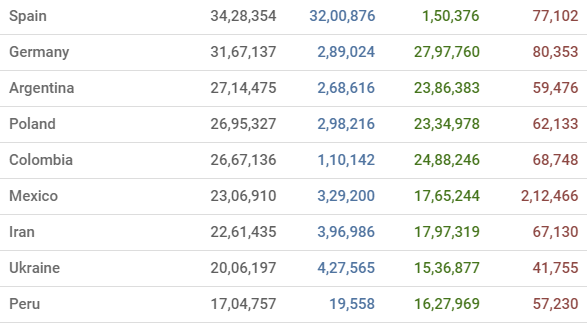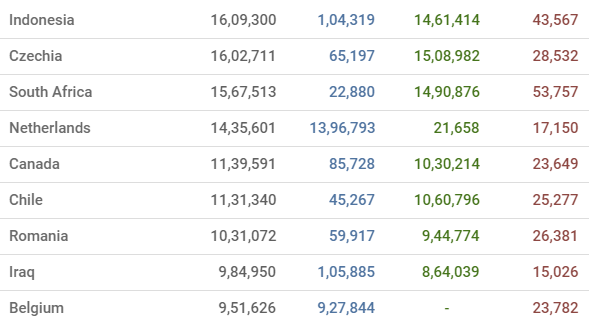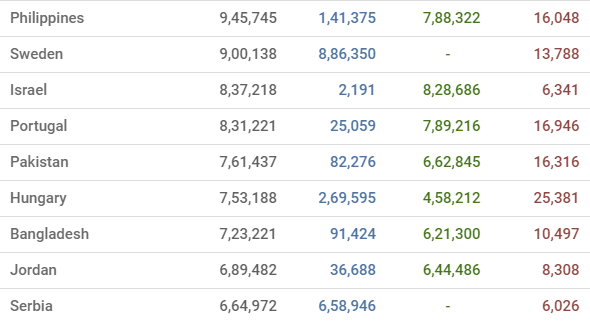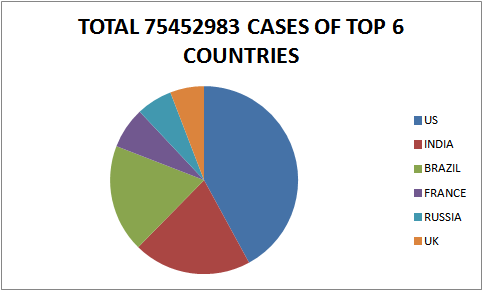 42% Is US share of covid positive cases in the top 6 hit countries
14,20,88,128 total cases in the world out of which 5,77,81,440 are Active cases and 8,12,77,323 recovered .
Total number of Deaths is 30,29,365
US Advise to there Citizen's not to Travel India , Even If They are Fully Vaccinated.
Britain also adds India to Travel Red List After Covid Surge .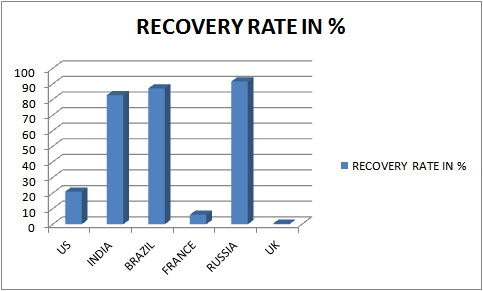 Bar chart showing Recovery rate in the top 6 worst hit countries
India Sees Highest Ever Single Day Surge With 2.59 lakh COVID cases .
1761 Deaths in 24 Hours .
Indian Government has said that Vaccine For All Above 18 years starting from May 1 .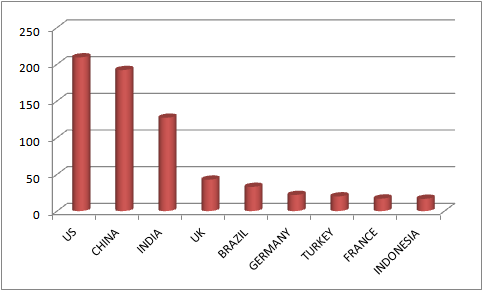 Bar Chart showing Total Vaccine Shots given
Vaccine shots........Million
US..........................209.41
CHINA................... 192.13
INDIA .....................127.13
UK ...........................42.78
BRAZIL ....................32.95
GERMANY................21.95
TURKEY...................19.97
FRANCE ..................17.01
INDONESI...............16.69
Source ndtv.com