The Market Cap to Thermo Cap ratio is far from the levels we saw at previous market peaks
If someone starts getting worried that bitcoin is near a top, I got one simple chart you can them.
The market cap to thermo cap ratio has been pretty consistent with price tops.
It gets to about .000004 just about every single time we hit the market peak.
Check it out: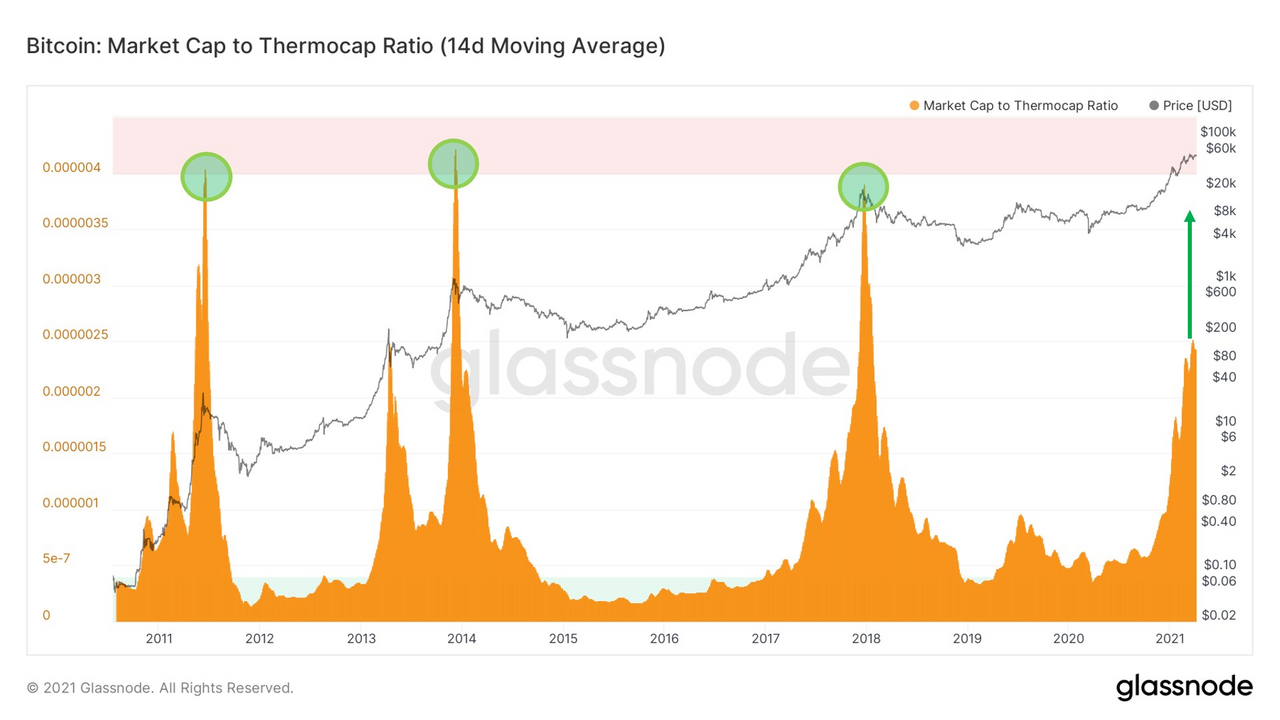 (Source: https://twitter.com/WClementeIII/status/1379461504722952196/photo/1)
It's been 3 for 3 so far after the 3 major market peaks.
Currently, it's sitting at .0000025, a little over half of where it eventually gets to when it peaks historically.
Interestingly enough, back in 2013 the price had a local peak right where we are right now when it consolidated for several months before eventually seeing it's final blow off top.
Perhaps we seeing something similar now with bitcoin?
Considering the price gains seen after that consolidation period, a move just like that one would be perfectly ok with me.