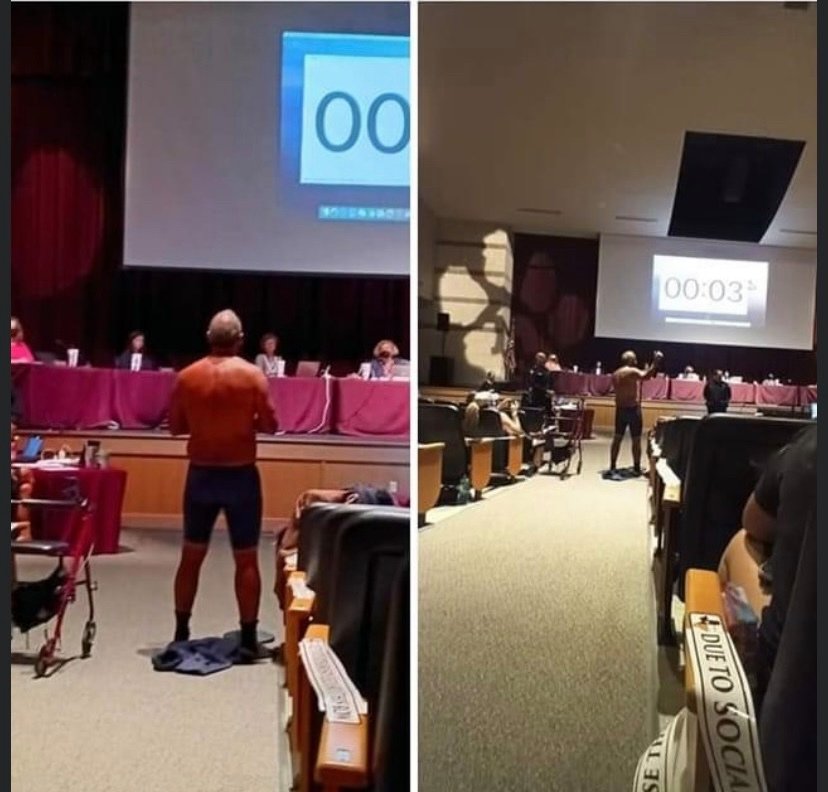 (Aug 24, 2021; kxan)
Less than half an hour into Dripping Springs ISD's board meeting Monday, 15-year resident and DSISD parent James Akers shared his thoughts on the latest discussion surrounding mask requirements in schools.

"I do not like government, or any other entity — just ask my wife — telling me what to do," he said. "But, sometimes I've got to push the envelope a little bit, and I've just decided that I'm going to not just talk about it, but I'm going to walk the walk."

Akers then began removing articles of clothing as he outlined all the different laws and social expectations in place — stopping at red lights, wearing professional attire at work and not parking in handicapped parking spots — people are expected to follow. Masks, he said, are one of those things people should abide by in the effort of doing the right thing for the safety of others.
Read the rest from kxan: Dripping Springs man bares thoughts on mask mandates at heated school board meeting)