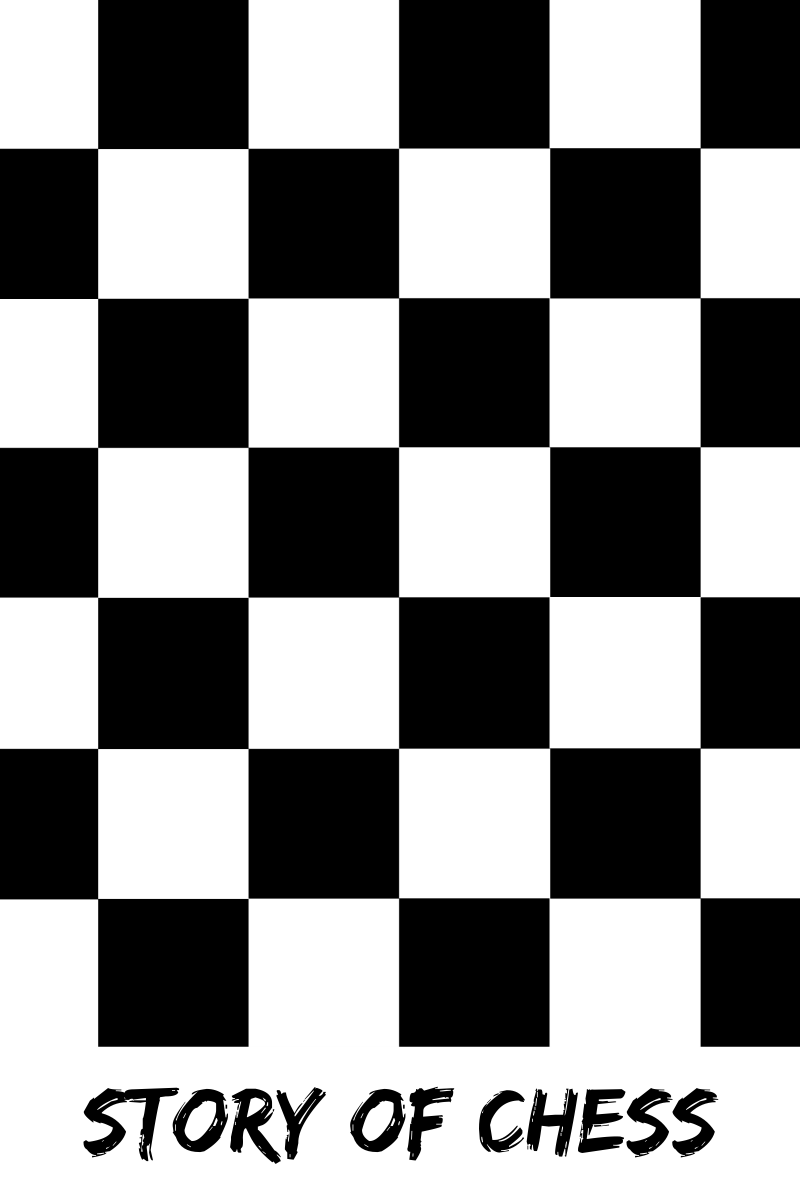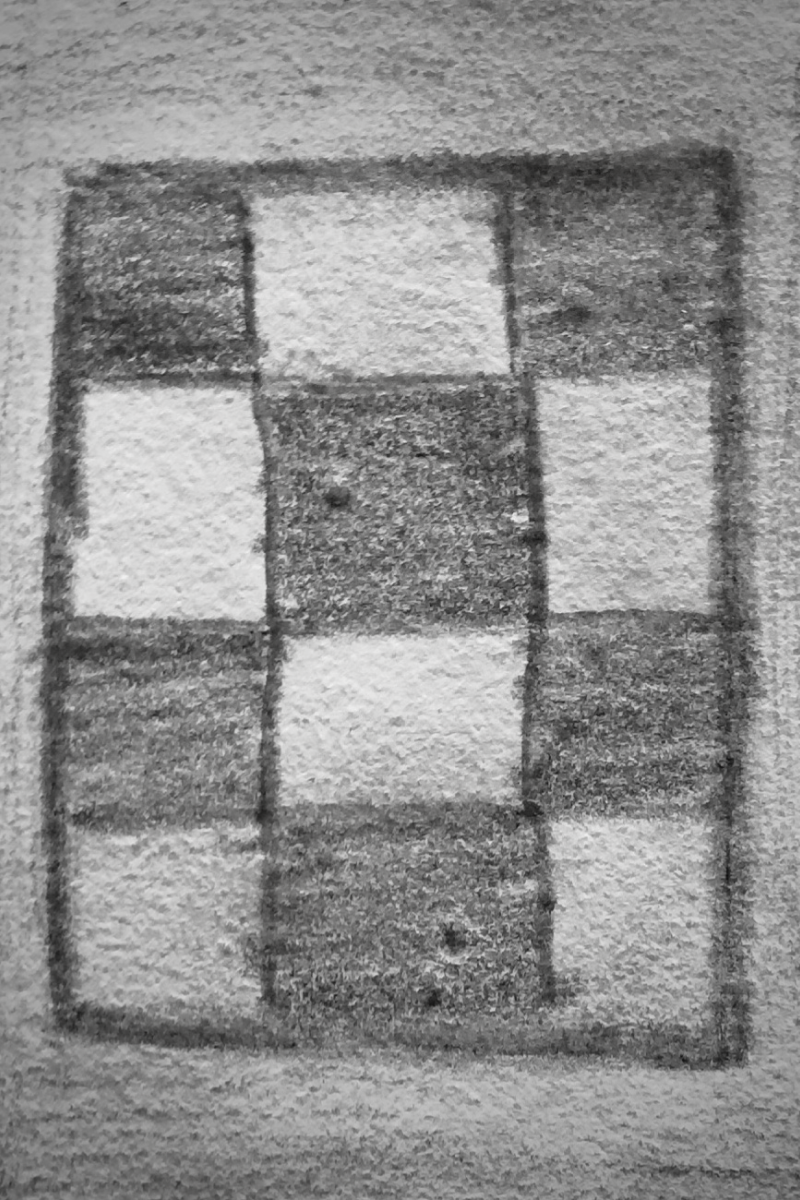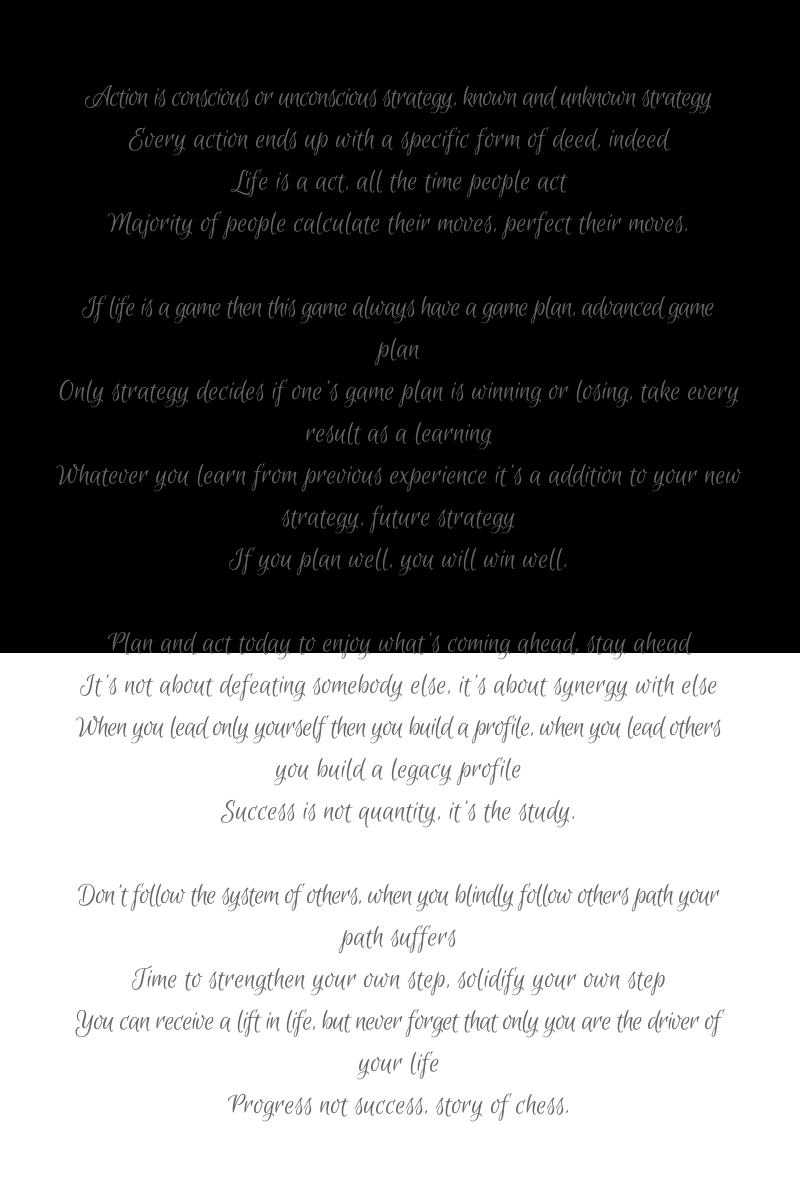 Action is conscious or unconscious strategy, known and unknown strategy
Every action ends up with a specific form of deed, indeed
Life is a act, all the time people act
Majority of people calculate their moves, perfect their moves.
If life is a game then this game always have a game plan, advanced game plan
Only strategy decides if one's game plan is winning or losing, take every result as a learning
Whatever you learn from previous experience it's a addition to your new strategy, future strategy
If you plan well, you will win well.
Plan and act today to enjoy what's coming ahead, stay ahead
It's not about defeating somebody else, it's about synergy with else
When you lead only yourself then you build a profile, when you lead others you build a legacy profile
Success is not quantity, it's the study.
Don't follow the system of others, when you blindly follow others path your path suffers
Time to strengthen your own step, solidify your own step
You can receive a lift in life, but never forget that only you are the driver of your life
Progress not success, story of chess.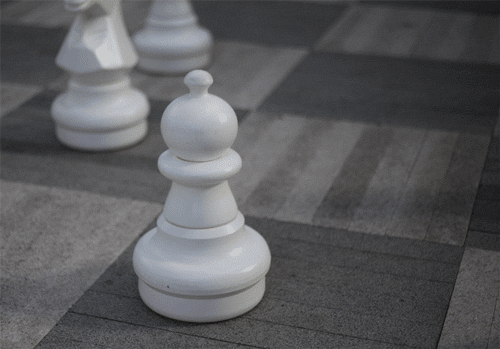 SOURCE
"This is my original and opinionated work".
(Pictures are edited and used from the Canva application).
(Second sketch is my original work).
Thanks and regards,
Chiranjeevi Sarikonda
(Spread Love, Spread Kindness)
Stay Blessed