皆さん、こんにちは。
私は先日から大型連休が始まったので、家でまったり過ごしています。
Hello everyone.
I have just started a major holiday weekend and I am spending it at home relaxing.
何処かに出かけたいという気持ちもあるのですが、あらかじめ予定を立てていなかったため遠くへの旅行は厳しそうですね。あえて、地元の観光地や温泉に行くのもありかなぁと考えています。
I have a desire to go somewhere, but since I did not make plans in advance, a trip far away from home seems strictly out of the question. I am thinking that we might dare to go to local sightseeing spots or hot springs.
そんな事を考えずつ、先日からSTEPNでMINTイベントが始まったので参加するか悩んでいました。
そして、参加する事を決めたのは良いのですがMINTに必要な仮想通貨を交換しようとしたところ、既に価格が少し上がっておりDEXでは割高になっていまっていました。
なので、バイナンスで交換してSTEPNで使用しているウォレットに移動しようとしたところ、ソラナチェーンでの送金がなかなか承認されず。3回ほど送信中止になってしまいました。
仕方がないので、最初にやろうとしていたDEXで交換することで無事MINTに必要な仮想通貨の入手に成功しました。
With that in mind, I was wondering if I should participate in the MINT event that recently started at STEPN.
I decided to participate, but when I tried to exchange the virtual currency needed for MINT, the price had already gone up a bit and was overpriced on the DEX.
So when I tried to exchange it on binance and move it to the wallet I use on STEPN, the transfer on solana chain was not approved easily. 3 times the transmission was aborted.
Since we had no choice, we successfully obtained the virtual currency needed for MINT by exchanging it with DEX, which we were going to do first.
準備を行い、MINTに挑戦。
今回のイベントはMINTにより入手出来るNFTが2倍になる確率が上がるイベントです。
2倍を引ければ最低でも約1000ドルほどの利益。
Preparations are made and MINT is challenged.
This event will increase the probability of doubling the NFT available through MINT.
If you pull double, the minimum profit is about $1,000 or so.
願いを込めてMINTします。
MINT with wishes.

残念ながら1つでした。
1つでも低い確率でレアなNFTが出る可能性もありましたが残念ながら通常のNFTでした。
まだイベントが続いていれば48時間後にもう一回挑戦したいと思います。
Unfortunately, there was one.
There was a chance that even one of them could be a rare NFT with a low probability, but unfortunately it was a normal NFT.
If the event is still going on, I would like to try one more time in 48 hours.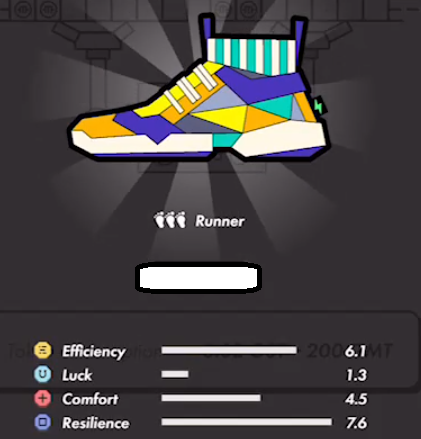 _________________________________
ツイッター、フォローをお願いします。
Twitter, please follow me.
https://twitter.com/jun_lemon3005
_________________________________