This post I share 10% for the account (@japansteemit)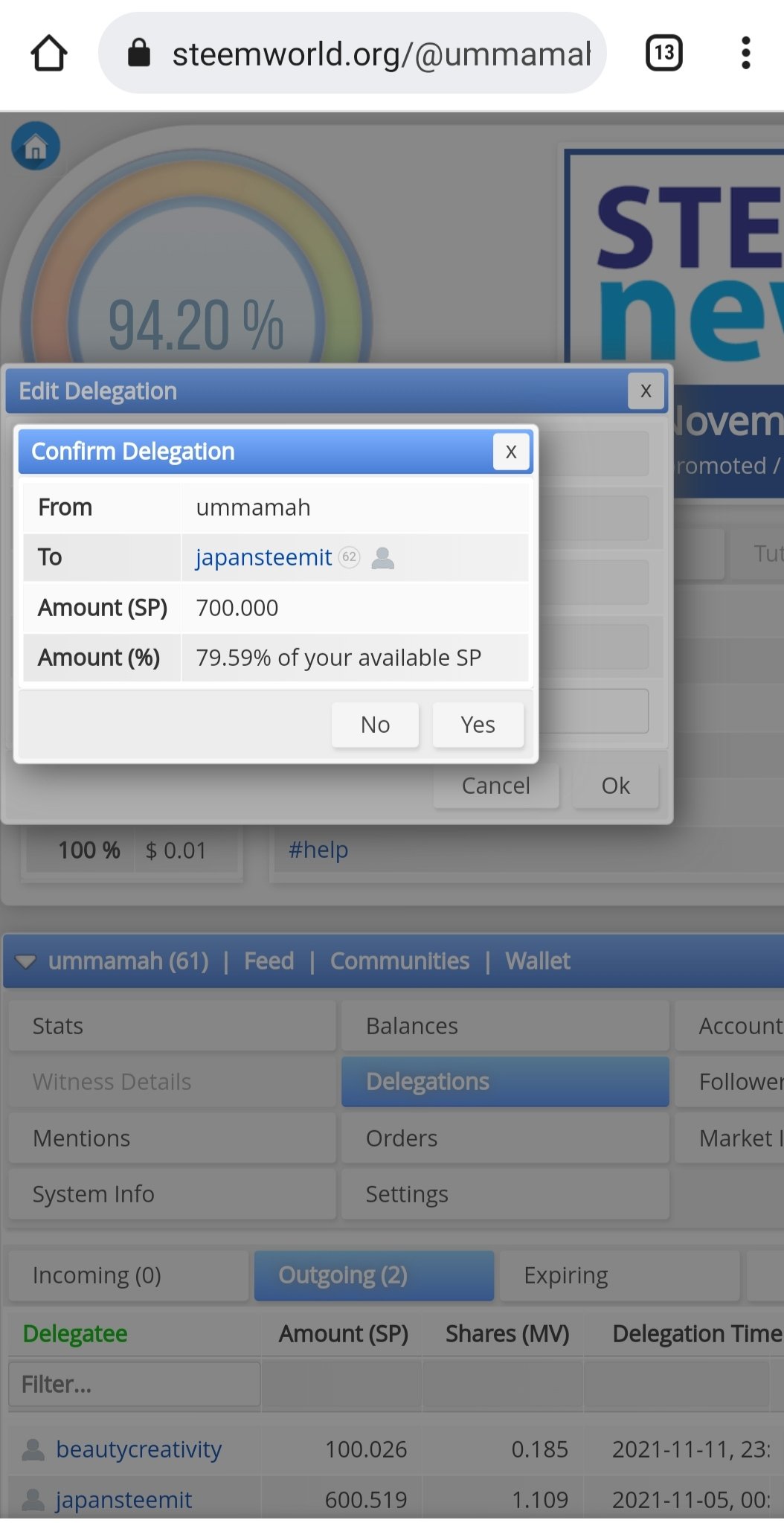 Good evening friends, wherever you are. May we all always be in the protection of the almighty God on this happy occasion I want to share some of my ways to upgrade, namely adding delegates for
@japansteemit
For all friends who have high power, don't forget to also delegate to this community so that we can all play together and support each other.
In this community I feel comfortable playing slime so I am very interested in adding from the top because in this community I think it is very easy to find content to share in this community where positive and free content can be provided here so that I am very easy to play here. Thank you to all admins and to all friends, don't forget to support each other here so that we all know each other here too.
Where Yesterday I delegated 500 SP to this community and Today I am very interested in adding 600 SP to this community. Hopefully with the increase in the power team, our enthusiasm in playing steemit will also increase .. This is a friend that I can share tonight. Hope you all like it. Don't forget to follow oh my doc so that we all know each other, thank you wassalamualaikum.
By @ummamah