Hello partners!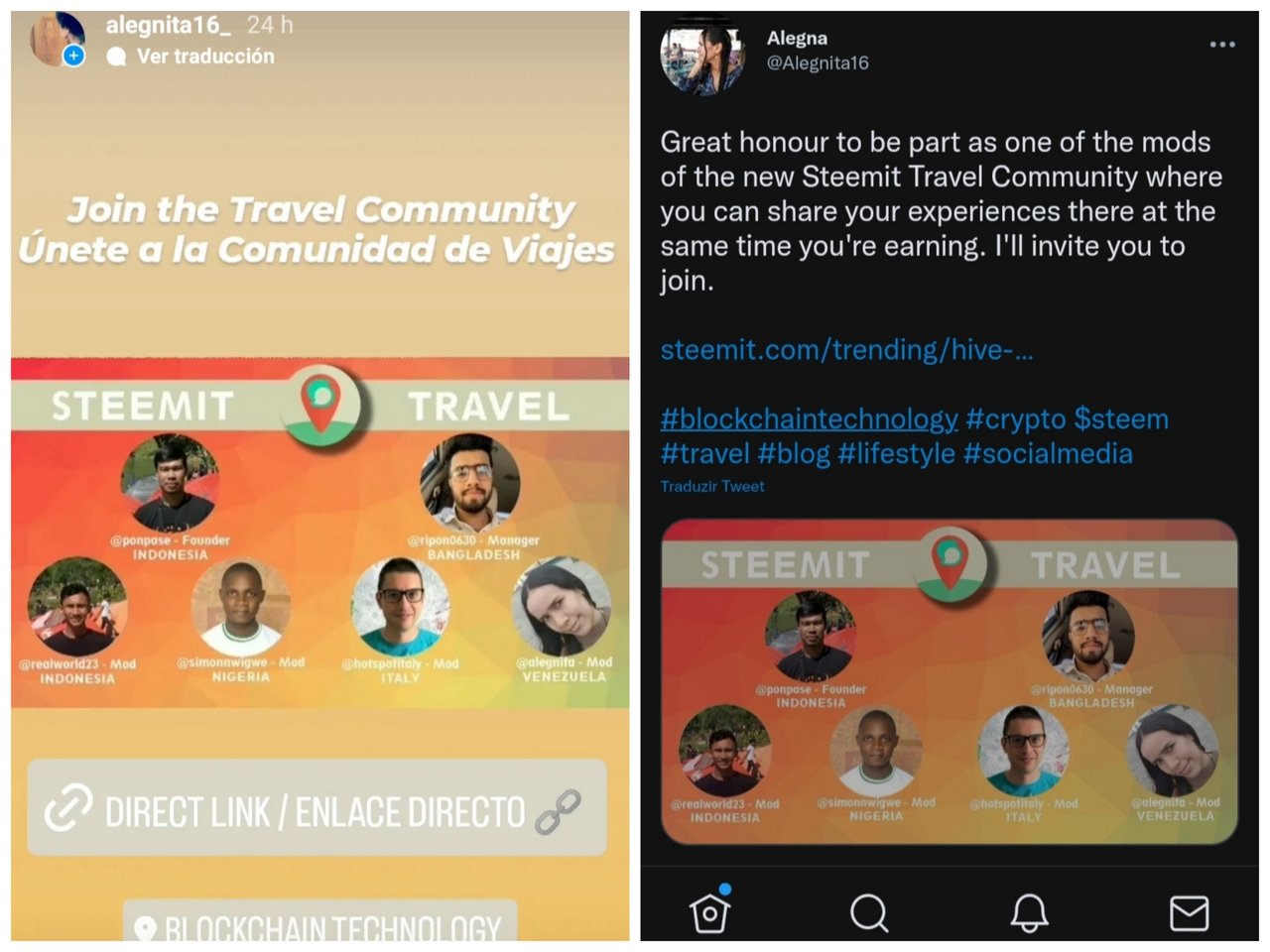 There's always a great opportunity to learn at least something new daily and this is possible through a good book in your hands, right? Well, by viewing an entrepreneur's profile in a social media, I've seen he's recommending a title for Grant Cardone about the golden key of businesses. Very soon I'll be preparing an exclusive article about what I learned by reading this great publication where it made me to say: So far, I think I didn't do super, extra and humongous much more as author is addressing (the 10X rule). So I took the initiative to take my available social media one day and do the spreading of the new community of Travel in Steemit Blockchain by releasing posts and stories (depending of the case), where the following screenshots of my profiles with respective number between the parentheses are showing the proof:
~Note: in FB I'm having very low friends by the moment because my old account was closed by them (What a nice centralized site!).
Of course there's a long way to build a good but strong Internal network in any group, so it's essential to keep creating engagement, commitment and passion for the main purpose we want to reach dear friends, especially for the sake of sharing excellent information about trips, local wisdom & food, culture and traditions, etc. Everything you can imagine it's possible if you ever dreamed it, including travel constantly. Best wishes and great regards I send to all of you. Happy Steeming everybody.
---
Guide:
Please also read some Steemit Travel community guides that can help you to increase your contribution to the community:
---
@ponpase | ADMIN - FOUNDER
DELEGATION
We are very open to receiving delegations from anyone who wants to support the community. if you are interested in becoming a delegator for Steemit Travel you can give any delegation you like :
Alternative links delegates to @hive-163291