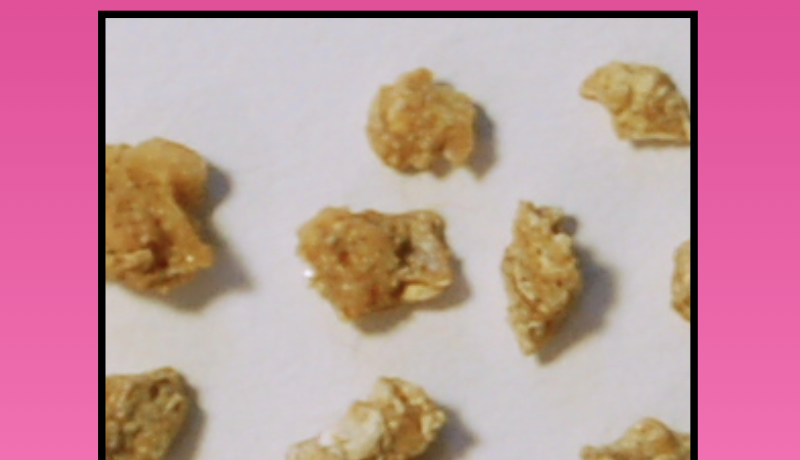 What Happens when Someone has Calcium Oxalate Stones?
Calcium oxalate stones can be completely asymptomatic. This means that they can exist in the kidneys and never pass through the ureters, bladder and urethra. It is when they pass, when the symptoms described in the following paragraph become apparent. The stones can exist in the kidneys all life long without being noticed.
Kidney stones are frequently associated with urinary tract infections (UTIs) and pyelonephritis (kidney infections). Pyelonephritis can lead to sepsis, septic shock and death. These infections can be recurrent. In addition, there is a strong correlation between the presence of kidney stones and chronic kidney disease or end-stage renal disease. The recurrence of UTI's and pyelonephritis can damage the kidney tissue.
Calcium oxalate crystals can serve as the origin for uric acid or calcium phosphate kidney stones, so if a person is prone to develop uric acid stones or calcium phosphate stones, he or she has to decrease the risk factors for the generation of calcium oxalate stones. It is to note too that many stones components are actually mixed.
© 2020 Second Medical Opinions PLC. All rights reserved
Picture obtained from the public domain
Any information or statement present in this post does not replace your health care provider's advice or treatment. This blog does not provide medical advice, prescribe medications or therapies, or diagnose conditions, it only expresses an opinion. If you have a health-related question or condition, confer with your healthcare provider.
- In order to quote this article in a bibliography please use the following (Chicago Style):
Read the other sections of this series:
Introduction
What Causes Calcium Oxalate Kidney Stones? A
What Causes Calcium Oxalate Kidney Stones? B
What Causes Calcium Oxalate Kidney Stones? C
What Causes Calcium Oxalate Kidney Stones? D
How Common Are Calcium Oxalate Kidney Stones?
Picture by Second Medical Opinions PLC
© 2020 Second Medical Opinions PLC. All rights reserved