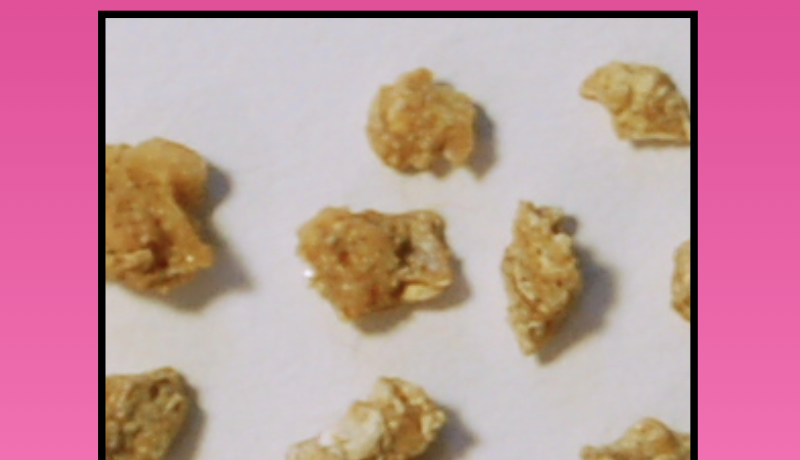 Signs and Symptoms of Calcium Oxalate Stones
The symptoms of calcium oxalate stones vary from being totally subclinical to extremely severe abdominal or flank pain. The pain sometimes is described as "the worst pain in my life". This pain is also known as renal colic and does not get relief with changes in position. Signs of a kidney stone include hematuria (blood in the urine) which could be microscopic (red blood cells only seen under the microscope) or macroscopic (the the blood is visible).
Kidney stones can be associated with infection of the kidney. When this happens fever and a cloudy urine are usually present. A kidney infection can progress to sepsis, which is a generalized inflammatory response to the infection and this can worsen into septic shock, a circulatory collapse that can lead to death.
Some people have only one kidney. If this kidney's urine output is obstructed by a stone, hydronephrosis (swelling of the kidney) can occur, together with renal failure, with all its signs and symptoms. Dialysis may be required in these cases
© 2020 Second Medical Opinions PLC. All rights reserved
Picture obtained from the public domain
Any information or statement present in this post does not replace your health care provider's advice or treatment. This blog does not provide medical advice, prescribe medications or therapies, or diagnose conditions, it only expresses an opinion. If you have a health-related question or condition, confer with your healthcare provider.
- In order to quote this article in a bibliography please use the following (Chicago Style):
Read the other sections of this series:
Introduction
What Causes Calcium Oxalate Kidney Stones? A
What Causes Calcium Oxalate Kidney Stones? B
What Causes Calcium Oxalate Kidney Stones? C
What Causes Calcium Oxalate Kidney Stones? D
How Common Are Calcium Oxalate Kidney Stones?
What Happens When Someone has Calcium Oxalate Stones?
Picture by Second Medical Opinions PLC
© 2020 Second Medical Opinions PLC. All rights reserved