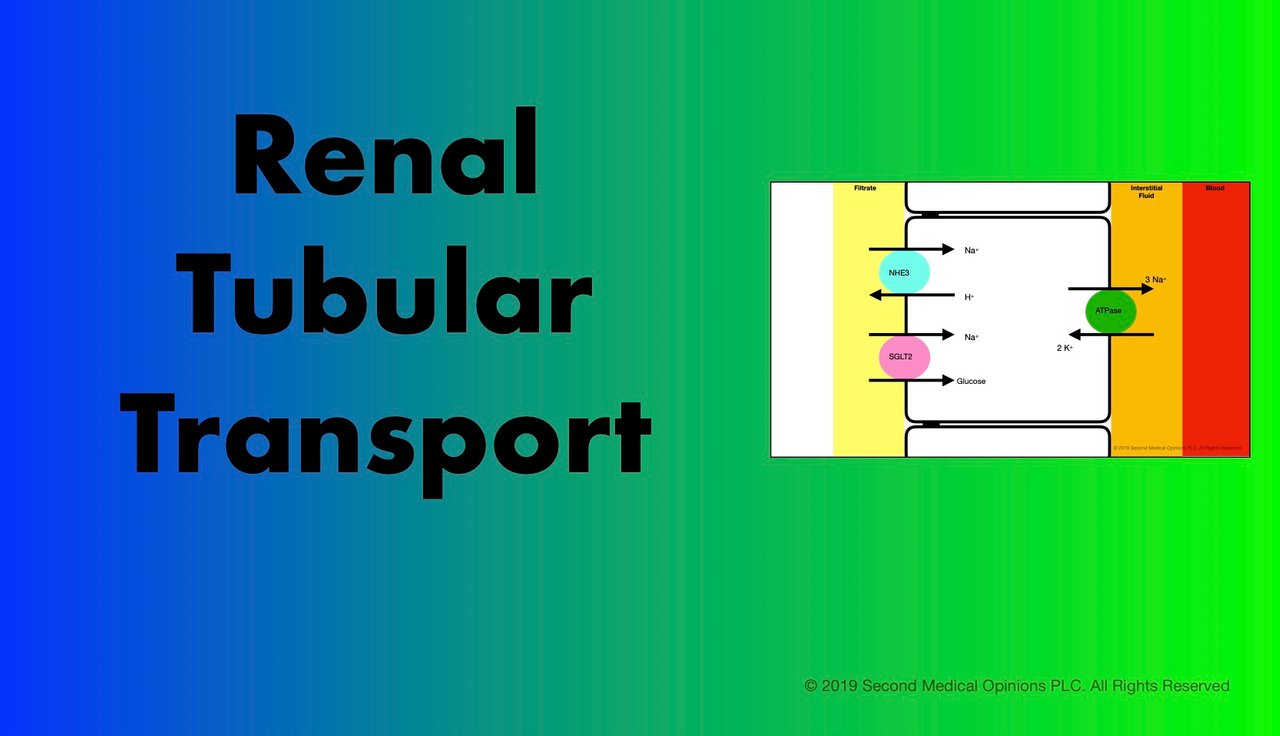 This post is showing the anionic (acidic) aminoacid (aspartate, glutamate) transport.
In the basolateral membrane:
The Na/K ATPase, which brings 2 potassium ions into the cell and releases 3 sodium ions into the interstitial space.
The transporter that brings the anionic amino acid into the interstitial space is not known yet
In the apical membrane:
The EAAT3 transporter brings in an anionic amino acid, a proton and 3 sodium ions in exchange for a potassium ion.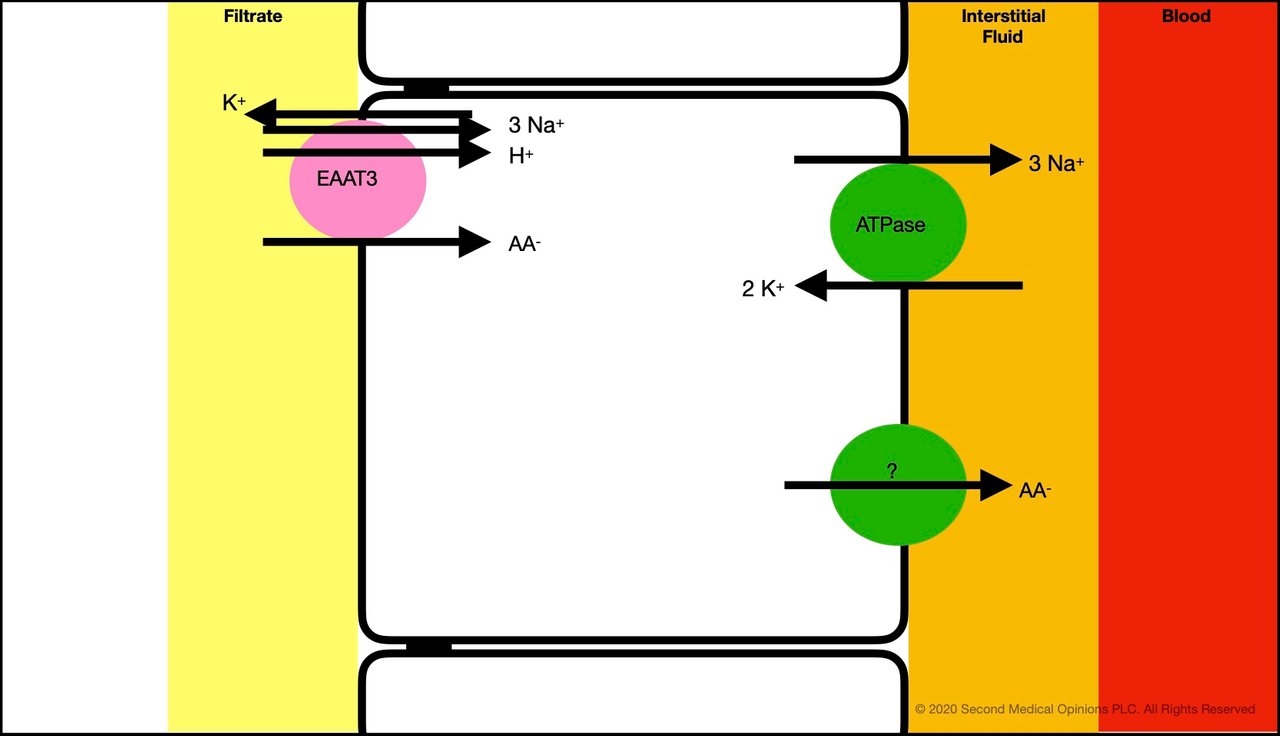 Previous Posts in this Series