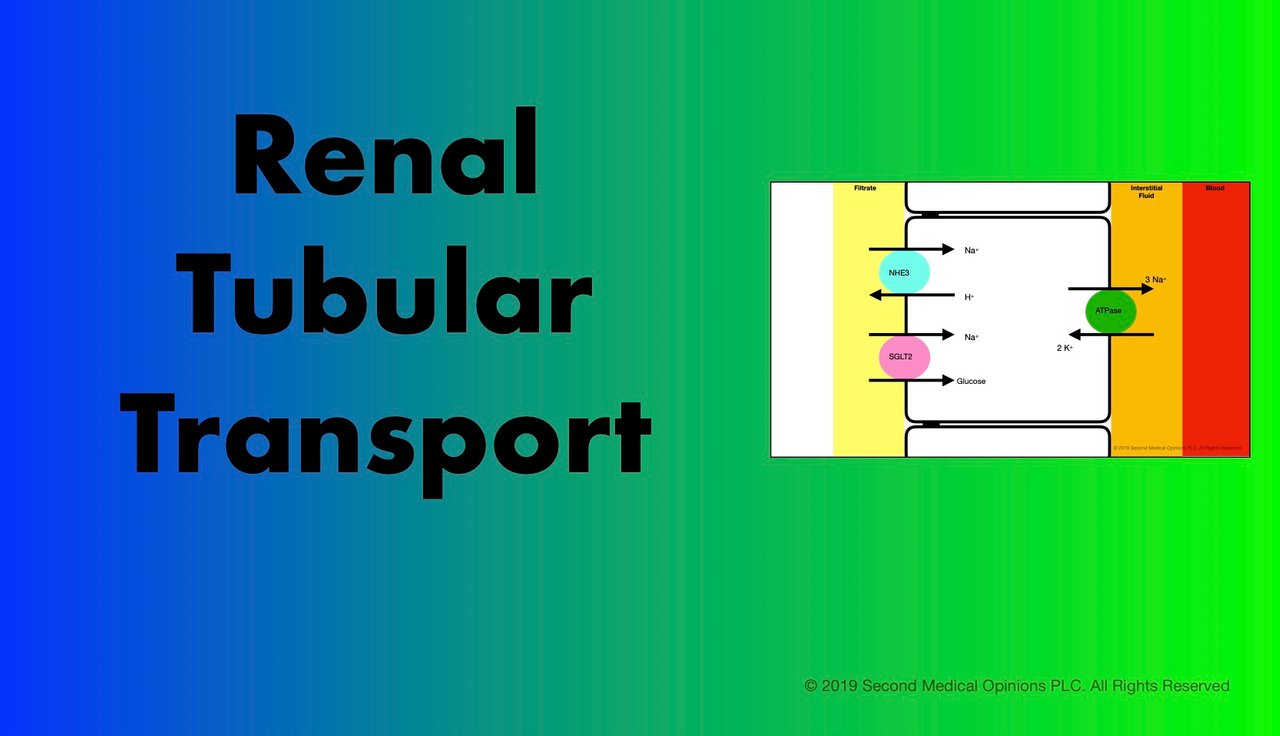 This post is showing the uric acid transport in the S1 segment of the proximal tubule. This part of the tubule is mainly reabsorbtive
In the basolateral membrane, GLUT9 is in charge of releasing the urate into the interstitial space
In the apical membrane, OAT10 OAT4 and URAT1, bring in urate so that organic anions can be released into the filtrate. OAT4 focuses more in dicarboxylates, URAT1 and OAT10 in monocarboxylates, chlorine, nicotinate and pyrazinoate.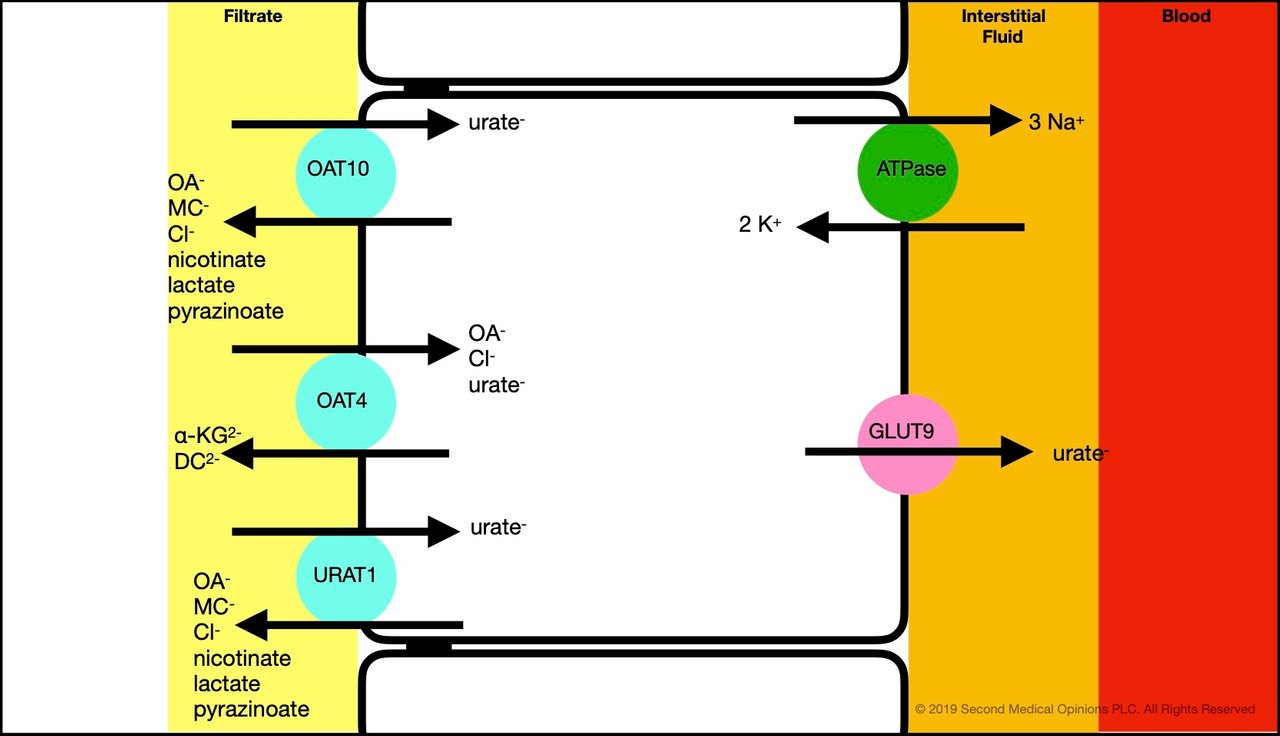 Previous Posts in this Series