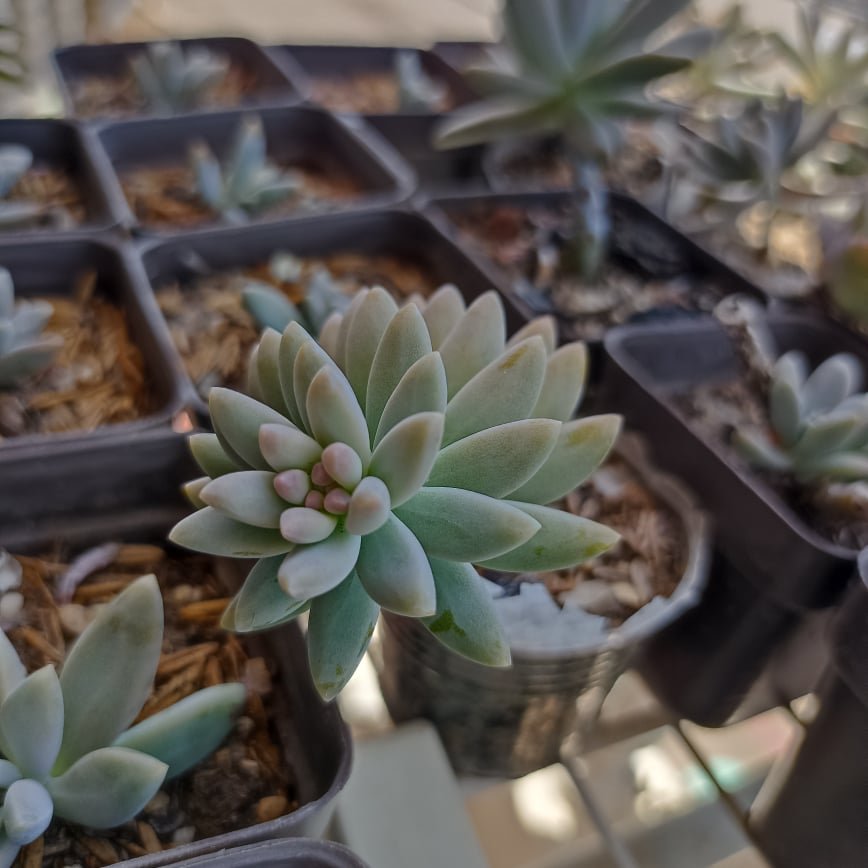 Happy day to all active members of the business activity community. I hope that your business will increase and that sales will be effective according to the sector that each of the investors manages.
---
---
Hey, we want to talk a little bit about the commercial activities that we had doing a couple of days ago and it is that several of our clients always ask us for a nursery-type plant, what to say plant that my small pots come and that in a certain way it is cheaper since when we sell it In decorative arrangements finished with its final finish you will play mind the obviously different price unlike buying it directly at the nursery.
PLANTS OF VARIOUS SPECIES OF SUCCULENTS - YOUR COST IS $1
👇👇👇
That is why we have taken out a variety of plants that, either in size or species, differ from one another, the same way because of the final cost that they have, some are planted in recycling containers and another is a seedling pot path number 1 this means that although it is true how costly it is not to vary a little, they will not differ so much from 1 of them and when we say gesture we do not refer to the others as much recycling as seedbed.
---
---
PLANTS OF VARIOUS SPECIES OF SUCCULENTS - YOUR COST IS $1.5
👇👇👇
We have said it before, although it is true that there are plants that are cheaper because they are common varieties, they are still exotic, so here we have a great variety to be able to offer our clients from the cheapest prices to prices a little more if it could be said expensive but we would not like to call it that way but to specify what plants are a little more care at the time of cultivation and a little slower in their growth and due to these factors we treasure the final cost of them a little more.
---
---
PLANTS OF VARIOUS SPECIES OF SUCCULENTS - YOUR COST IS $2
👇👇👇
Irregularly, the one that varies these prices are the echeverias, which reproduce by floral rod and their growth is a little slower, you have to be taking care of the many excess sunlight from irrigation, since although it is true that succulents and cacti hate the Echeverría literally detests humidity.
---
---
PLANTS OF VARIOUS SPECIES OF SUCCULENTS - YOUR COST IS $4
👇👇👇
That is why you are last day emo been selecting different types of plants as a class we show below where retro client have variety to choose different sizes despite your be also coloration that are very mouth 2 at the time of selecting the succulents that are the ones that we show in this article in the next we will be detailing what the k tu are and what is not what we select according to the size the species and crazy touch relate each of them.

From the Cactusgens Nursery we wish you a Happy and Blessed Day and that your Business is Prosperous.
Photographs taken with our Redmi Note 10S Cell Phone.

Some photographs were taken from our official page, you can see them in the following link. 👇
Have More Advice on Our Commercial Profile @Cactusgens