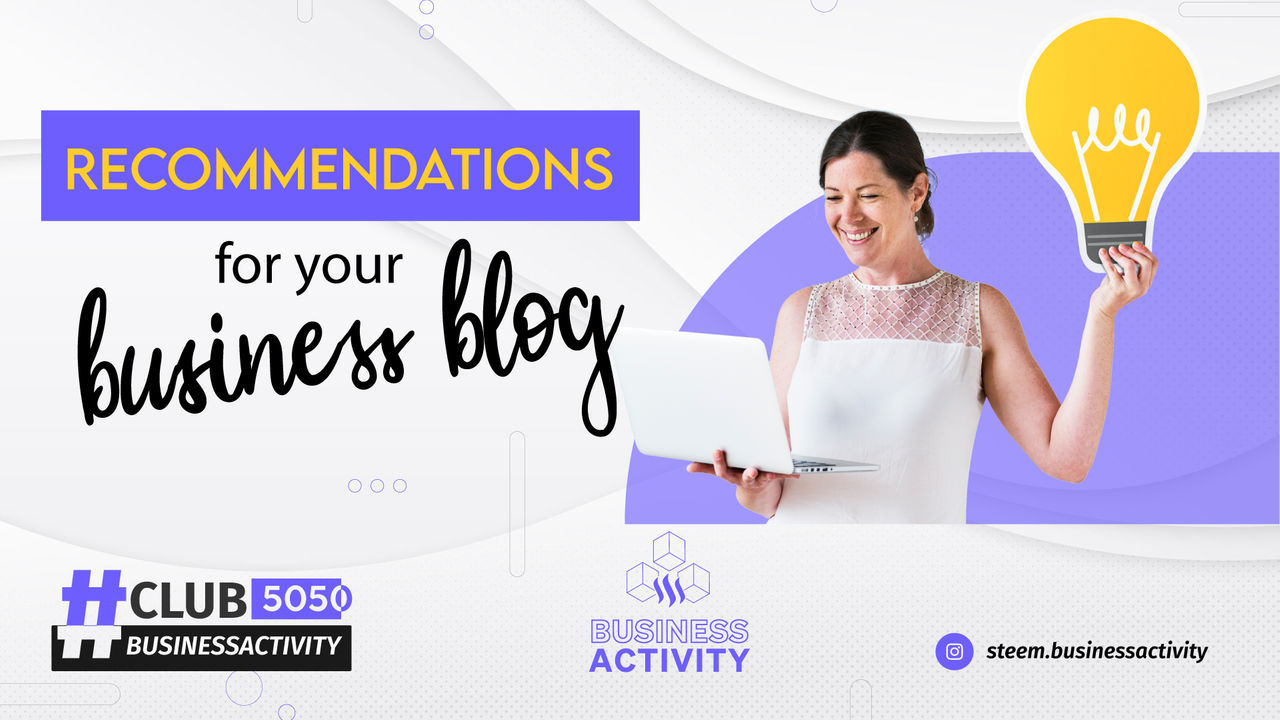 When an investor proposes to share information about the business he manages, he must know how to do it or learn after the market study carried out and finally from the clients.
The business community shares with the members suggestions, guides, techniques that are helpful in their development and development, so that each business blog meets correct standards.
Most of the members have already been related to steemit, Cryptos, interface, functions and rules, in other cases the steemians who bear the name in the community as INVESTORS have little knowledge about it, but our job is to help get on the
cusp.
Showing the content to the world's steemians is not easy, because each content must really like it, have that something that is not common, but how is this achieved?
With the use of the fair and necessary resources at hand to impact clients who require quality services, and these online or face-to-face services, they must be adequate for a presentation in which, whatever the type of client, he feels impulse towards the business by the displayed ad.
The investor has the duty to please the client so that he or she wants what is offered; Many stop dispensing with services due to poor attention, lack of interest, because it does not have the desired impact, but that must be changed, because evaluating customers requires a commitment if you want to maximize sales and increase audience.
What to show on your blog and how to do it
The structure of the business blog is important, it talks about how the business works and if it is really good at what it does and offers.
Please note the following:
🔸 For content from any type of business sector, add a preamble to your narrative.
🔸 Share as striking as possible.
🔸 Showing one (01) or two (02) images is NOT a complete post. It must contain at least 5 images. This will depend on the type of advertising publication to which it is focused.
🔸 The videos to share must be focused on the product or service offered.
🔸 Three short paragraphs is NOT a quality post.
🔸 Study and make a broad narrative that matches what you want to achieve with customers.
🔸 Be creative, involve the customer.
🔸 You must share the associated costs in your local currency, steem, sbd. The client may have other requests and you as a client will know how to respond in any of the available means.
🔸 The images are important, because these are the ones that help you to sell, to sponsor yourself.
🔸 The sites, approaches, types of images must be evaluated so that they achieve the desired effect in attracting customers.
We are a business community that requires each investor the maximum attention and quality to offer.
It must motivate the client not discourage him, therefore, the publications must be evaluated, an investor must always put himself in the client's shoes, to understand if what he observes is enjoyed, if it is to his liking and he wants to make the purchase.
Publications that can serve your advertising sample guide:
🔹#club5050 | Actividad empresarial | Promoting patchwork tops for sale | Por: @Shanadesign | 10% de recompensas para @businessactivity
🔹BusinessActivity: ADONAI collection by Dayanna Lozada ♥ Elaboración y publicación de Aretes Fantasia Flores en las Nubes ♥ Articulo Ref. 002-2022 / #Club5050/ #Club75/ 10% de las recompensas para @BusinessActivity.
🔹Business Activity | Online Shop Business | Promoting Some Of The Newest Items That Came In Today In My Online Shop | 10 % Set @businessactivity #club75
Each investor must be bold to give the best of his business, none is the same as another even though it may appear that way; Commit to highlight the business for which you want to scale more and more.

Do you want to be part of Steem Business Activity
Introduction to the community
Welcome to Steem Business Activity | General Rules
Community of business activity
We are now on Discord!
---
Would you like to support our community with Steem Power Delegation?
@Cindycam - MOD Editorial staff 🔹