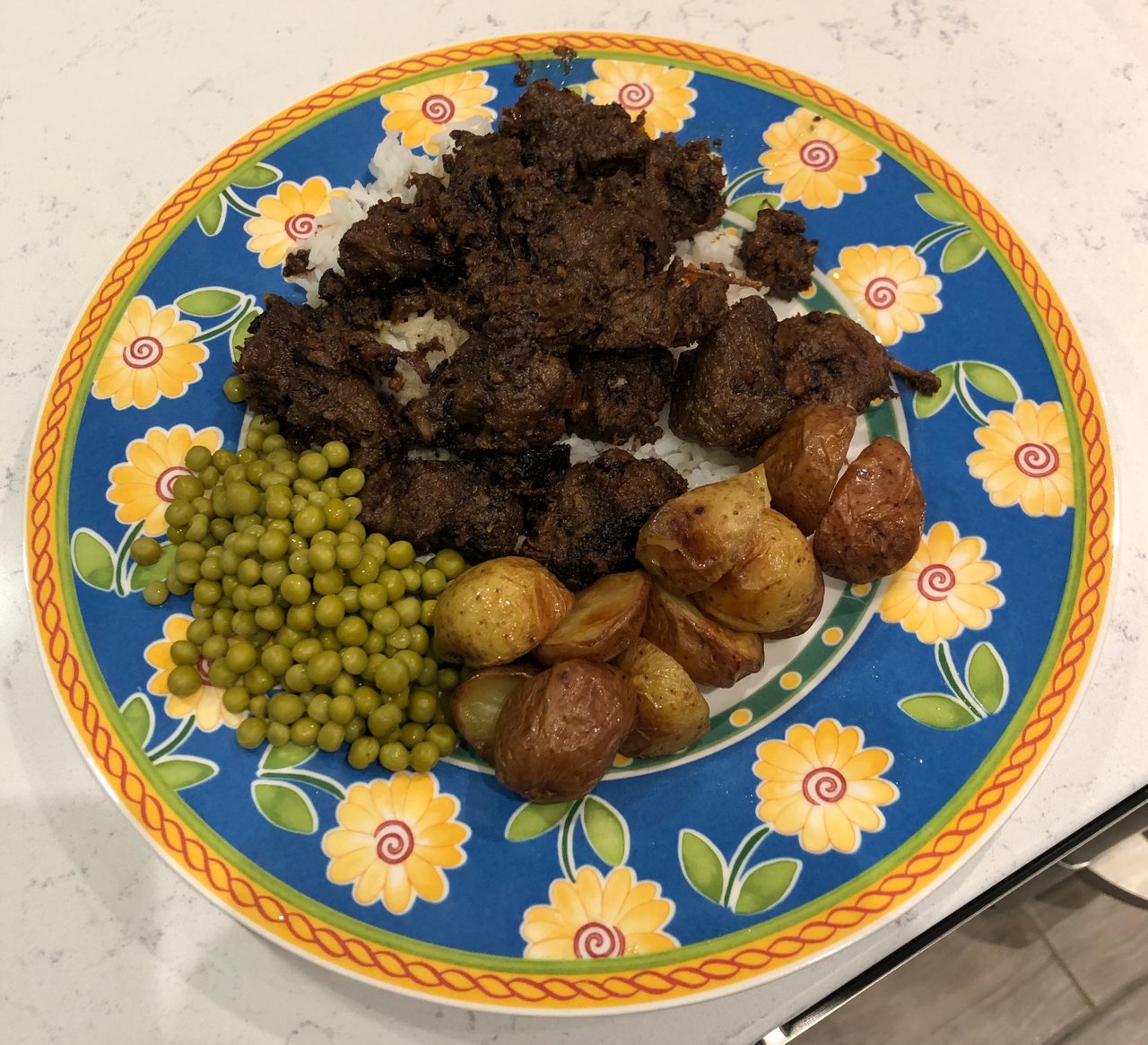 A couple of years ago, I fell in love with a Malaysian disk called Beef Rendang. It is simply a cheap cut of meat, slow cooked in a very spicy curry. You can adjust your heat level by simply changing the number of chiles you put in. I've had it mild, and I've had it made with Ghost Chiles - both were excellent.
With the BGE, I love doing low and slow with a little bit of smoke for flavour. Unfortunately, the BBQ gods were against me today. We are currently some nasty weather with freezing rain and sleet. It feels like your face is getting sandblasted.
So ... I had to keep everything in the kitchen. It turns out, I am glad I did as I've never really watched how the dish reduces and I found it interesting.
I started with a 3-4lb Chuck roast that has some nice looking marbling. (Buy it when it's on sale, then store it in your freezer until you need it). When I started to cut it, I realized that the marbling was beautiful!!!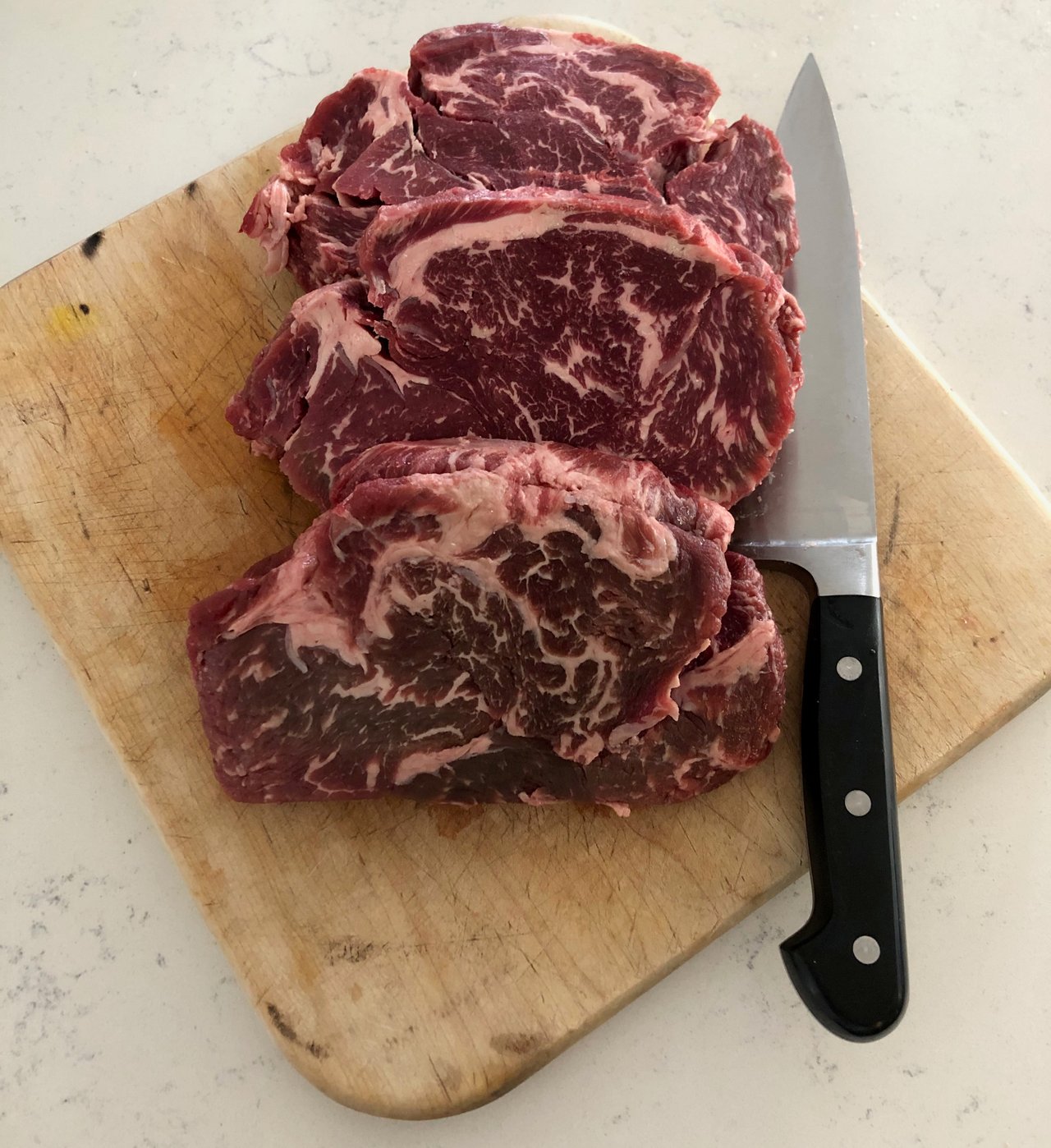 I cut it into roughly 2inch cubes.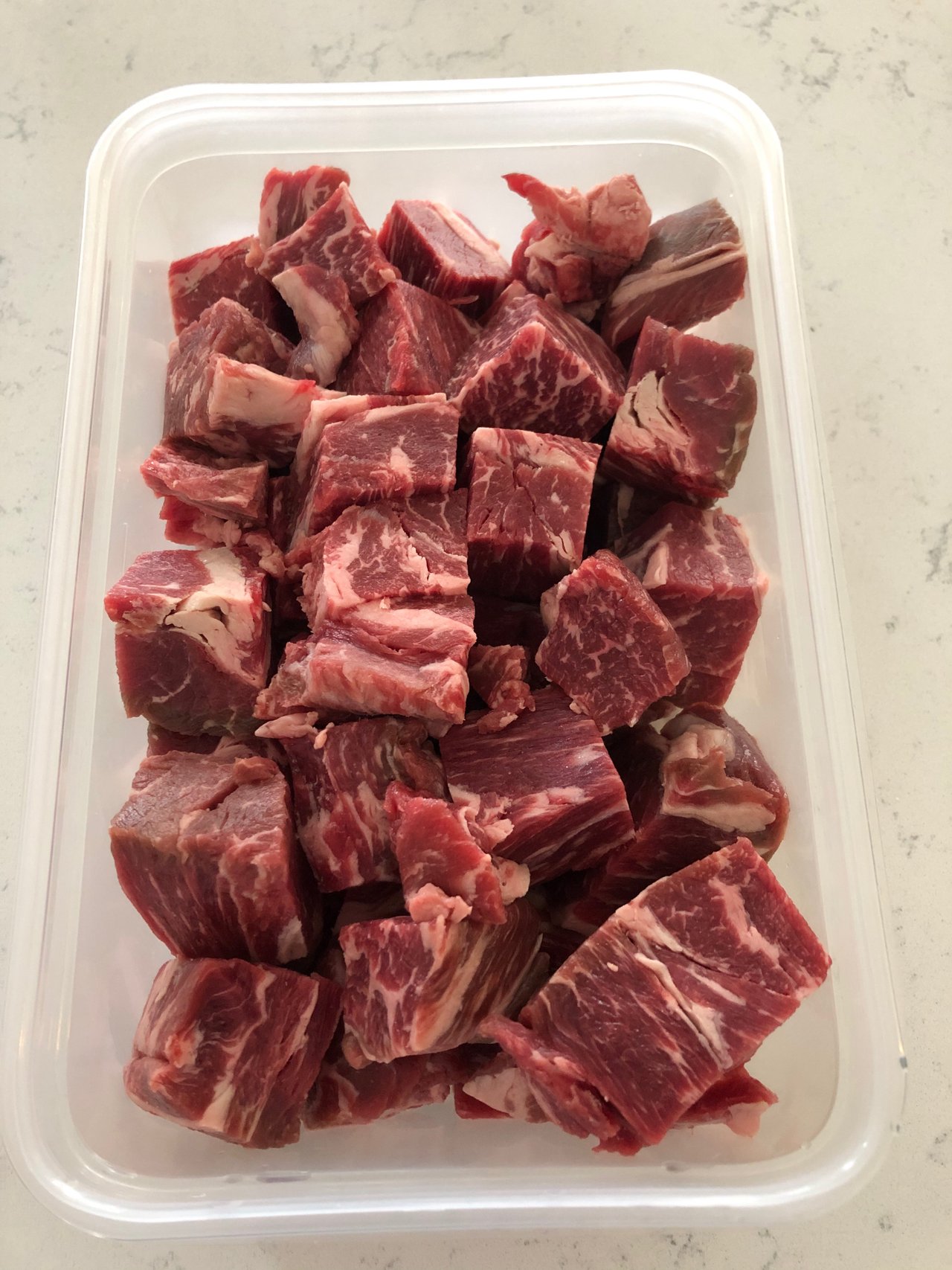 I rubbed it down with the curry paste. Then added everything to the pan and gave it a good stir.
When it first went on the heat, it looked like this...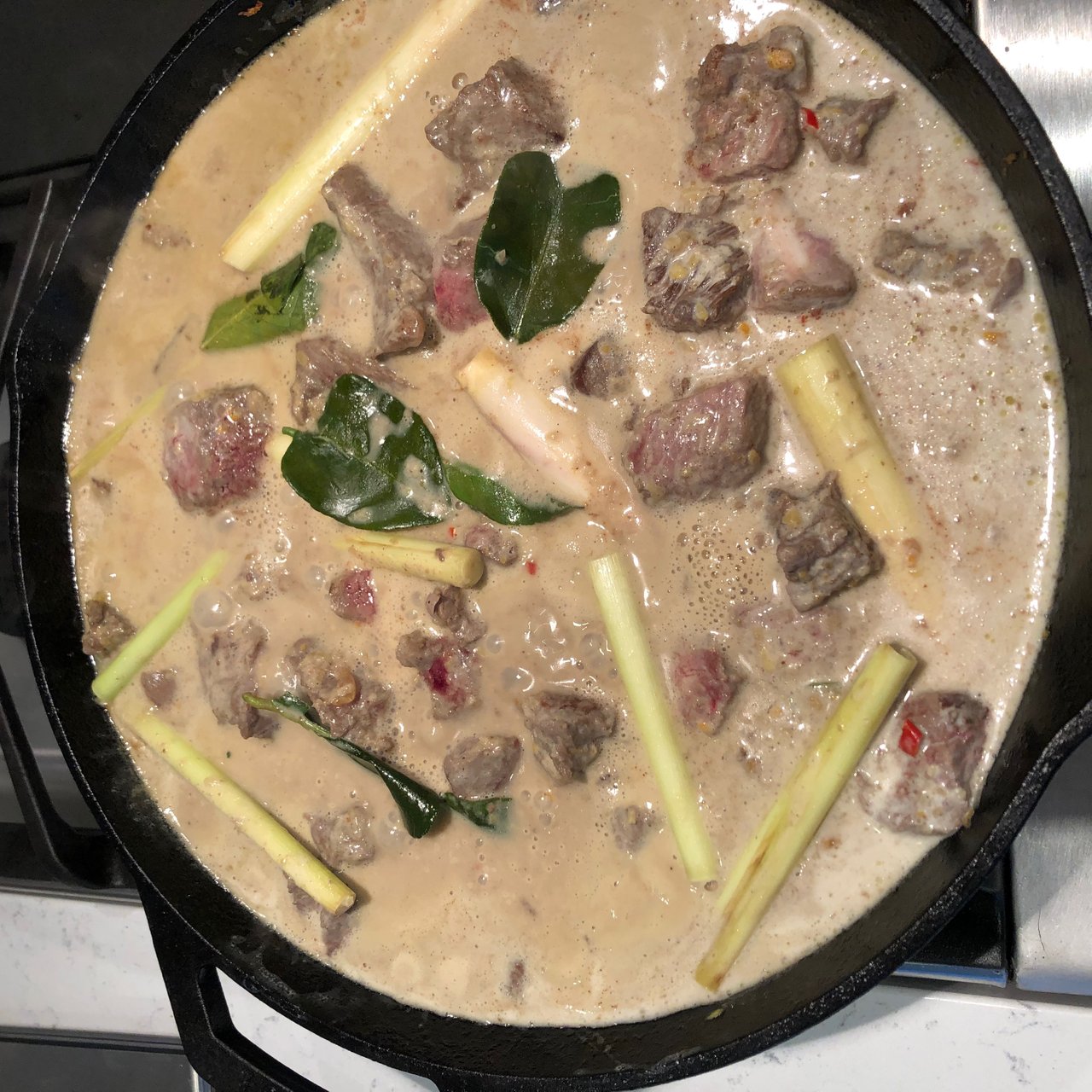 Then, I turned the burner down to low. (On the BGE, I'd set the temp to 225)
After a couple of hours, the liquid has reduced by about half...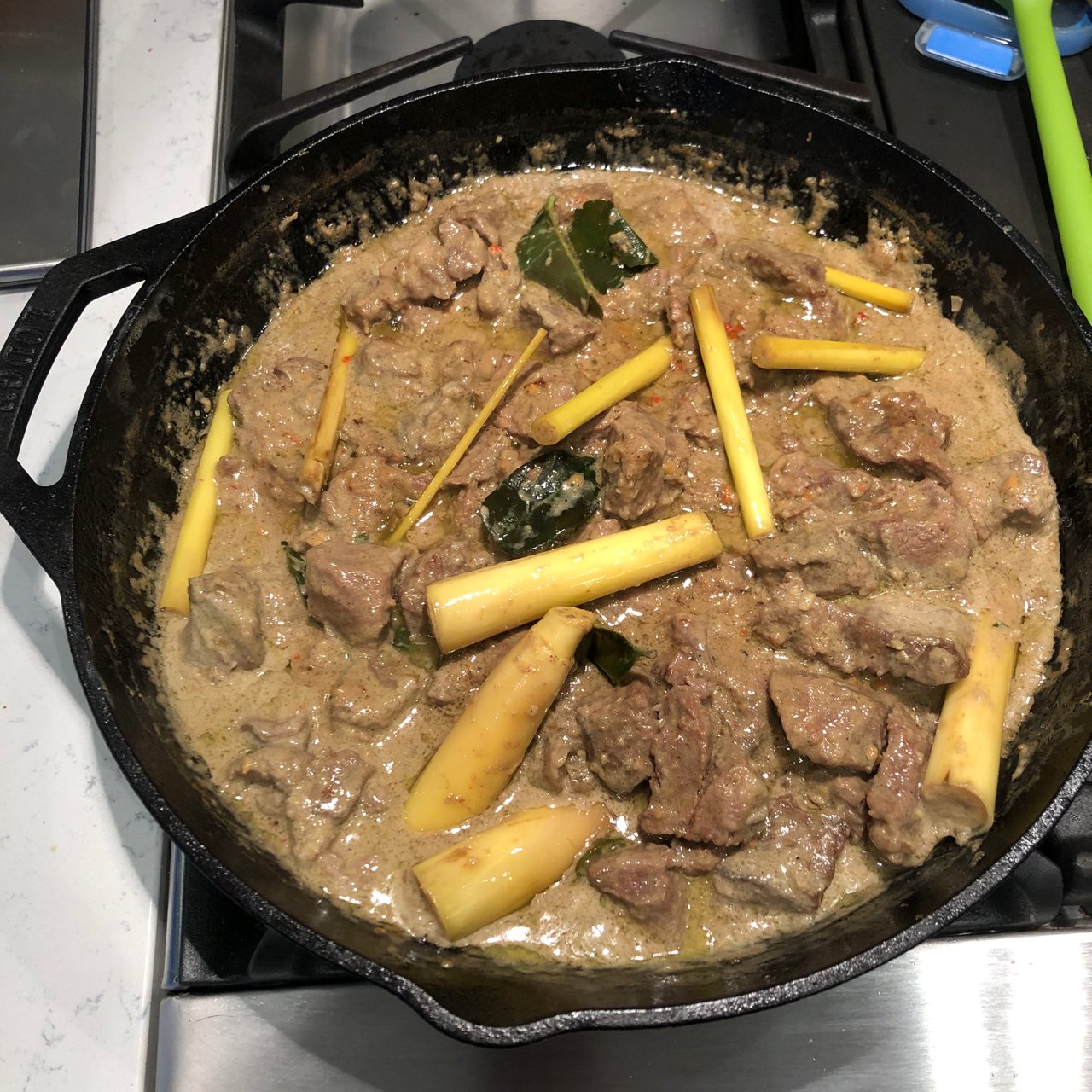 Then after another hour, you can see that the fat in both the beef and the coconut milk is separating. (It will all be absorbed shortly, so nothing to worry about)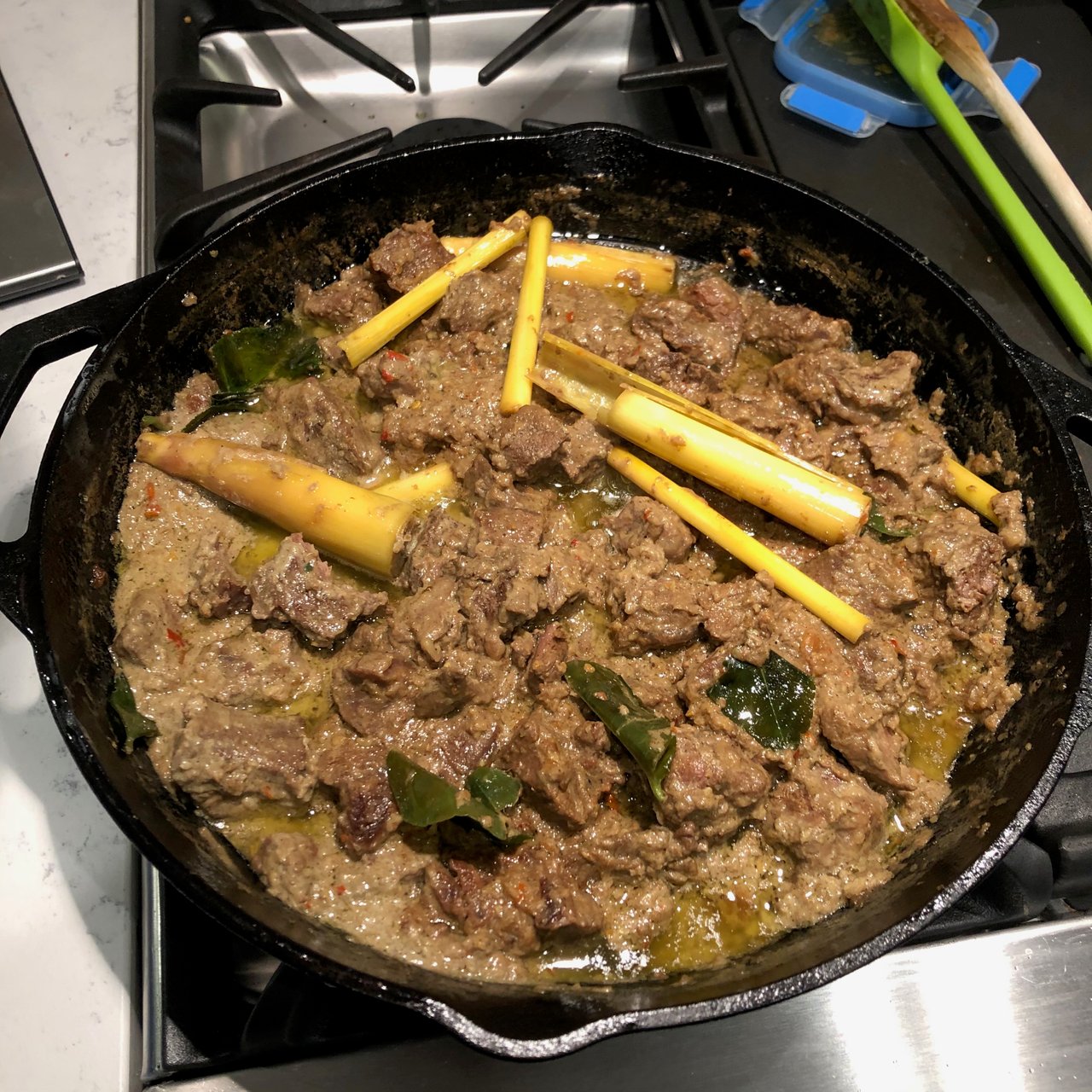 At about the 4.5 hour mark, almost all of the liquid has been re-absorbed. There is still a nice sheen of oil on the meat. It is fork tender.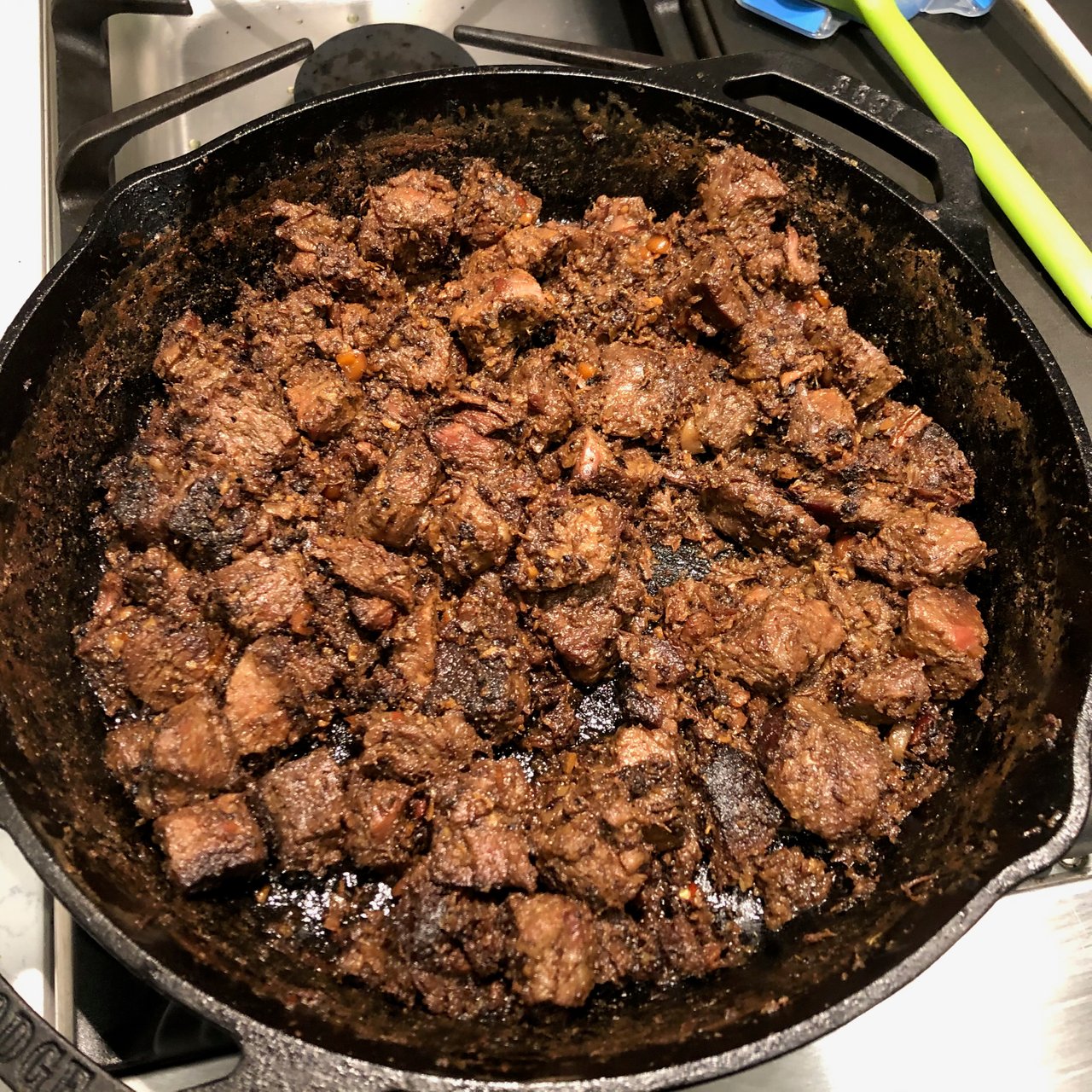 Notice how there is no liquid in the pan!!! All of the flavours have intensified and then been absorbed by the meat. This is the only stage where you need to pay attention. Once the liquid is gone, then the sugars are all coming in direct contact with the heat and will caramelize (good) and then burn (bad) in a short amount of time.
I always forget to take pictures of the finished dish. But this time I remembered. What I had forgot about was sides. So, I grabbed some leftover peas and potatoes to add some type of vegetable. They were a perfect accompaniment.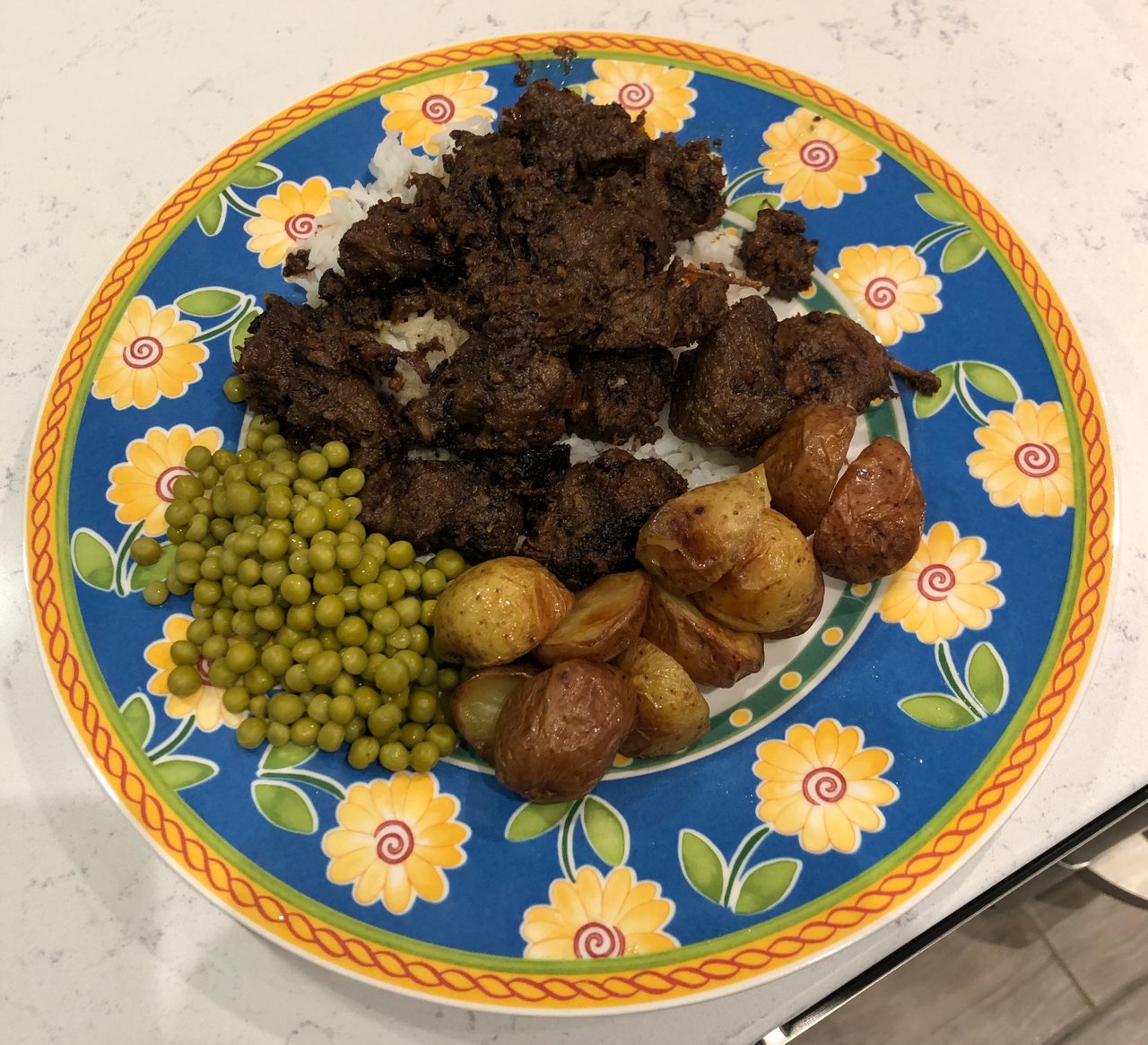 For curries, I usually go with a dry sparkling wine. But I didn't have any, so I went with a Shiraz which I know pairs with most braised beef. It was quite delicious.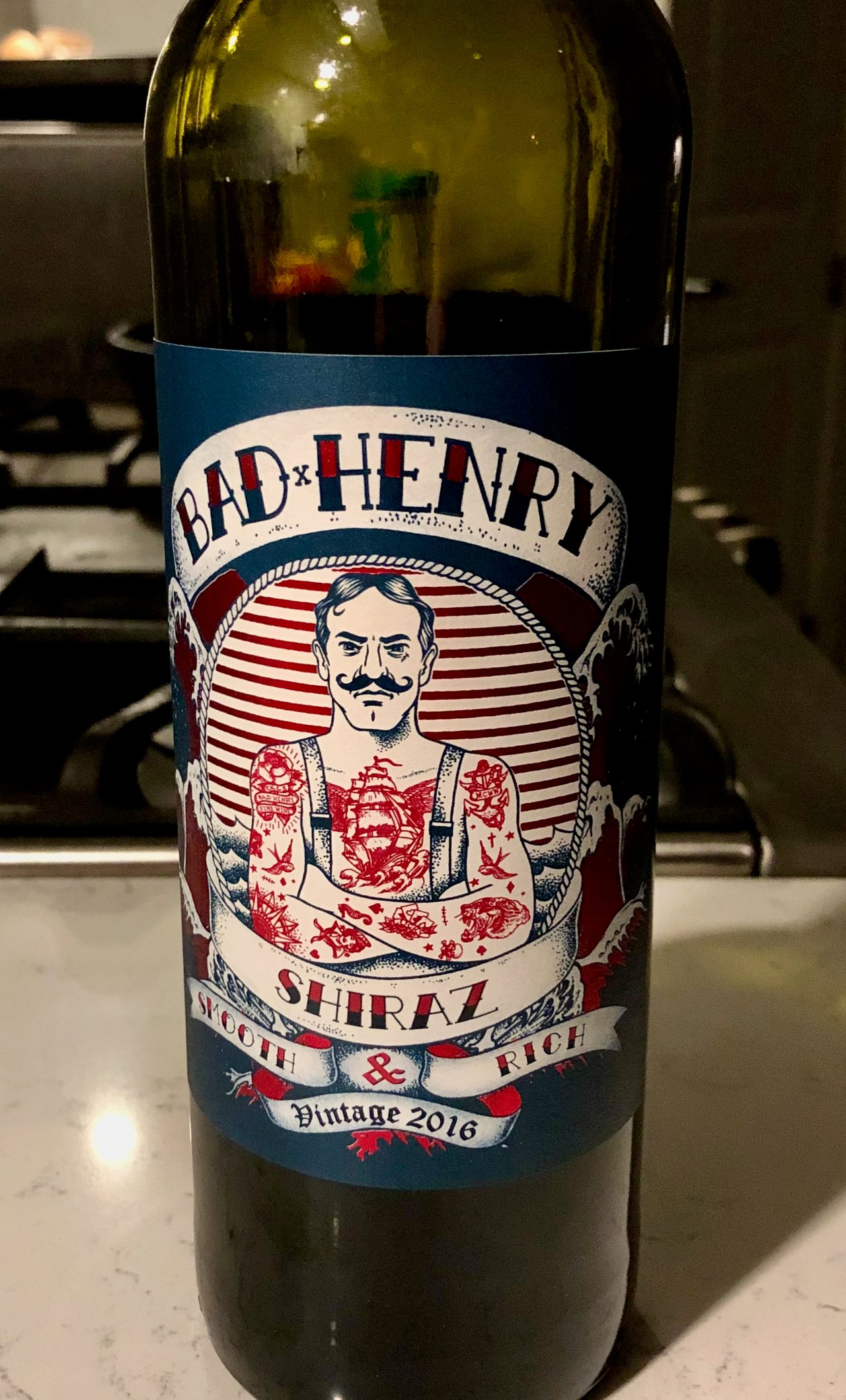 ---
For those that don't use cast iron. Here's how I take care of mine.
After dinner, I rinsed the pan in water (not soap) and scrubbed it with a cloth. Then I put it on the stove at high temp to evaporate the water and essentially pasteurize any oils that are still in the pores of the metal.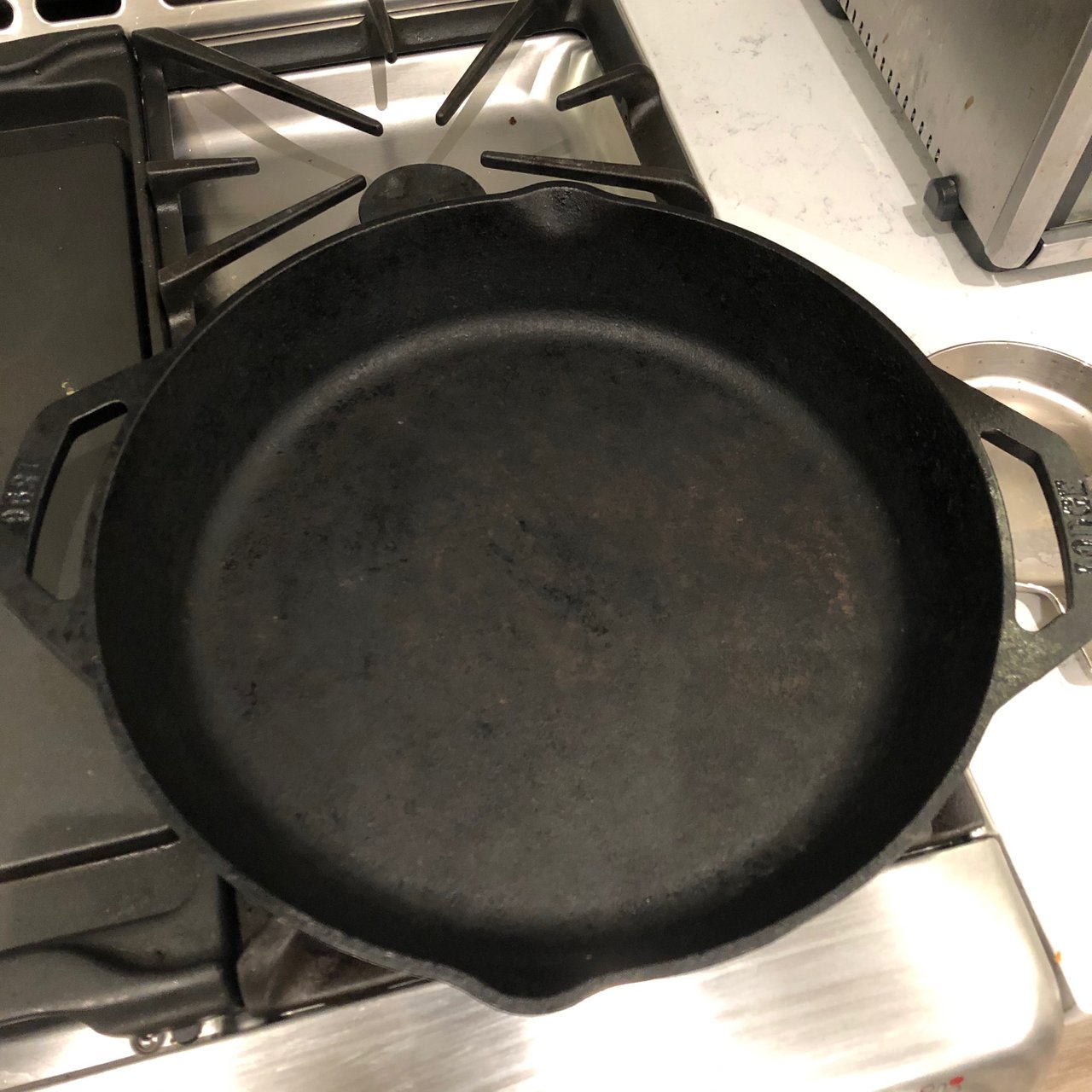 Then I added a little canola oil and let it cool down.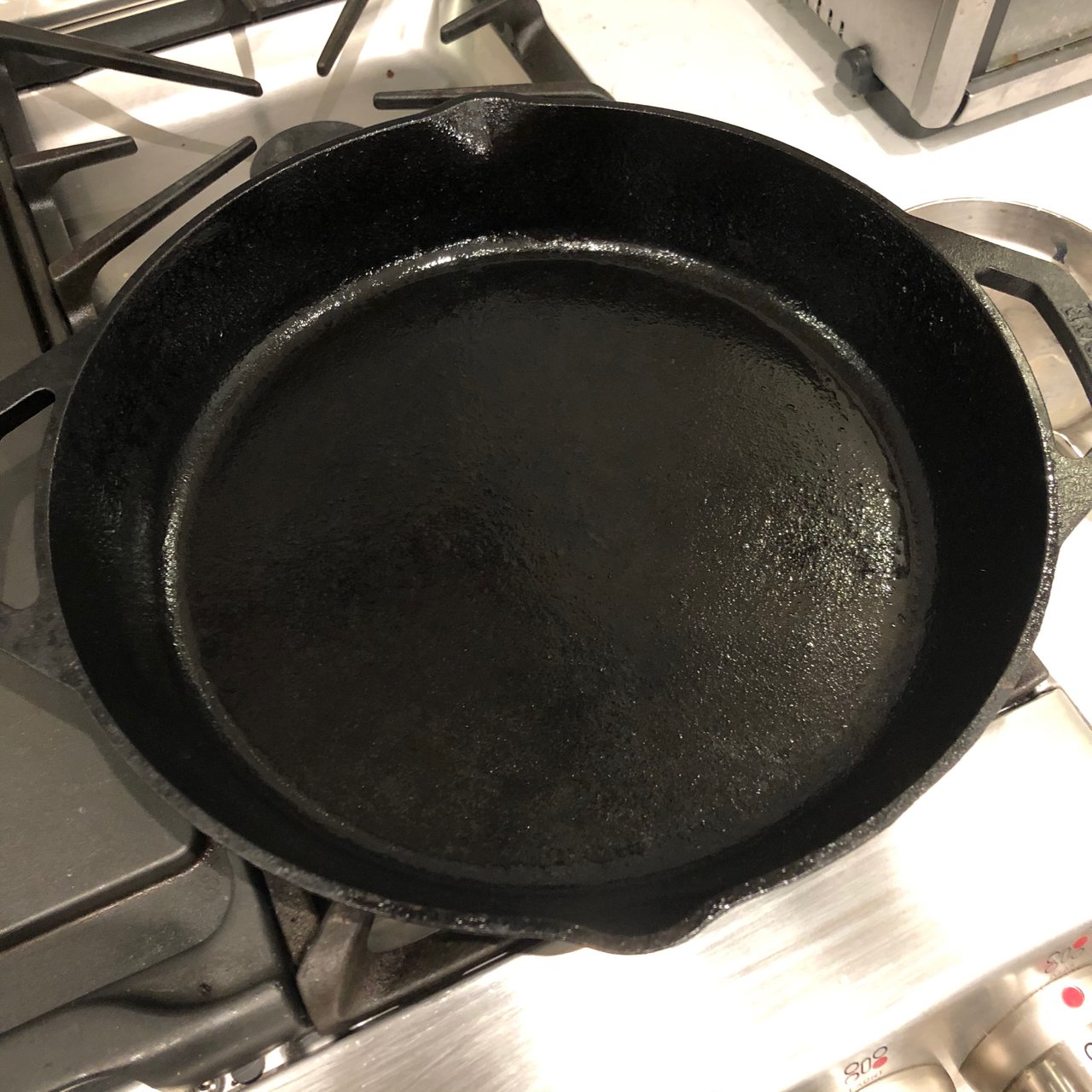 That's all of the maintenance they need and they will last for decades!!!
---
For the recipe, I tend to freestyle it. It's always a little different.
This recipe is fairly close to what I used.
https://www.recipetineats.com/beef-rendang/#wprm-recipe-container-21538
In the spice paste, I added some chunky peanut butter to help balance the heat of the chiles.
In the curry, I didn't use any cardamom or tamarind.