Weekly Report
---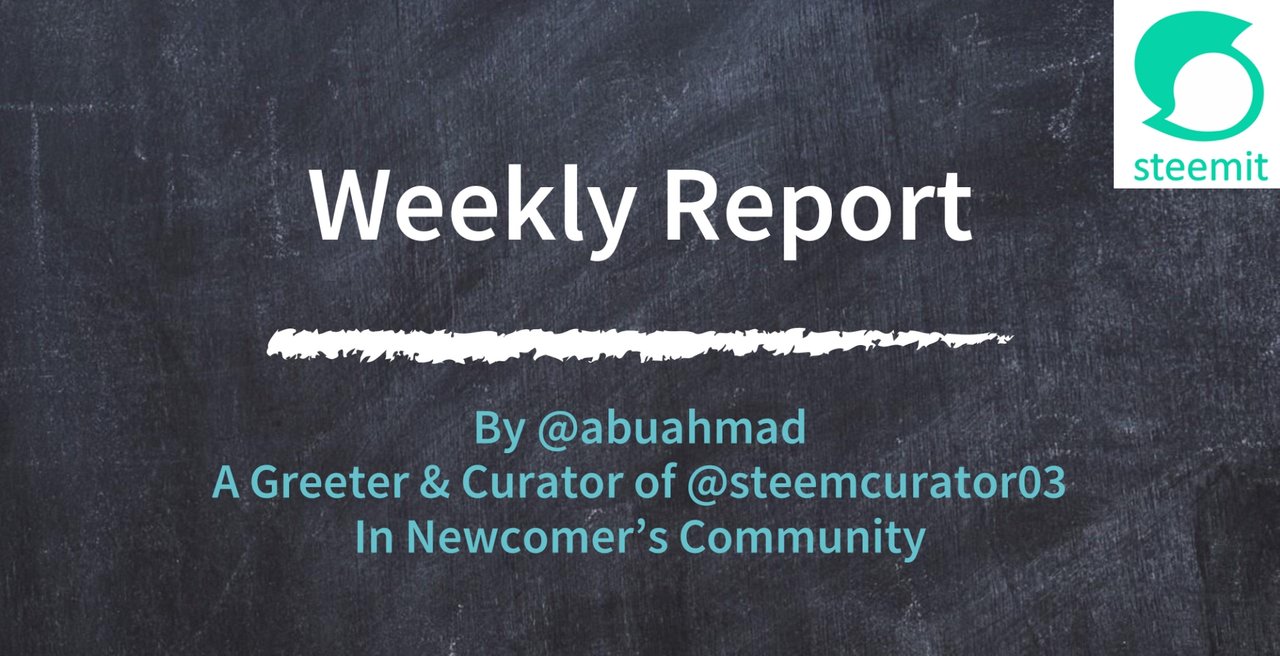 ---
In the new roaster for curation, I've got 3 days in a week (Saturday, Monday & Thursday) to curate with @steemcurator03. I've already submitted a report of curating on last Saturday. Today, I'm going to publish greeting report of the last week and curating report of last Monday & Thursday.
Greeting List
---
---
There is some issues regarding these two introduction post and they are under observation now. We are now more aware as some people are trying to game the system.
---
Here is the list of posts that I curated with @steemcurator03 on last Monday & Thursday.
Curation List
---
Here is the summary of this weekly report-
| Greeted | On-Hold | Curated | Achievement 1 | Achievement 2 |
| --- | --- | --- | --- | --- |
| 10 | 3 | 40 | 11 | 12 |
| Achievement 3 | Achievement 4 | Achievement 5 | Catch-up Vote |
| --- | --- | --- | --- |
| 8 | 7 | 2 | 1 |