Weekly Report
---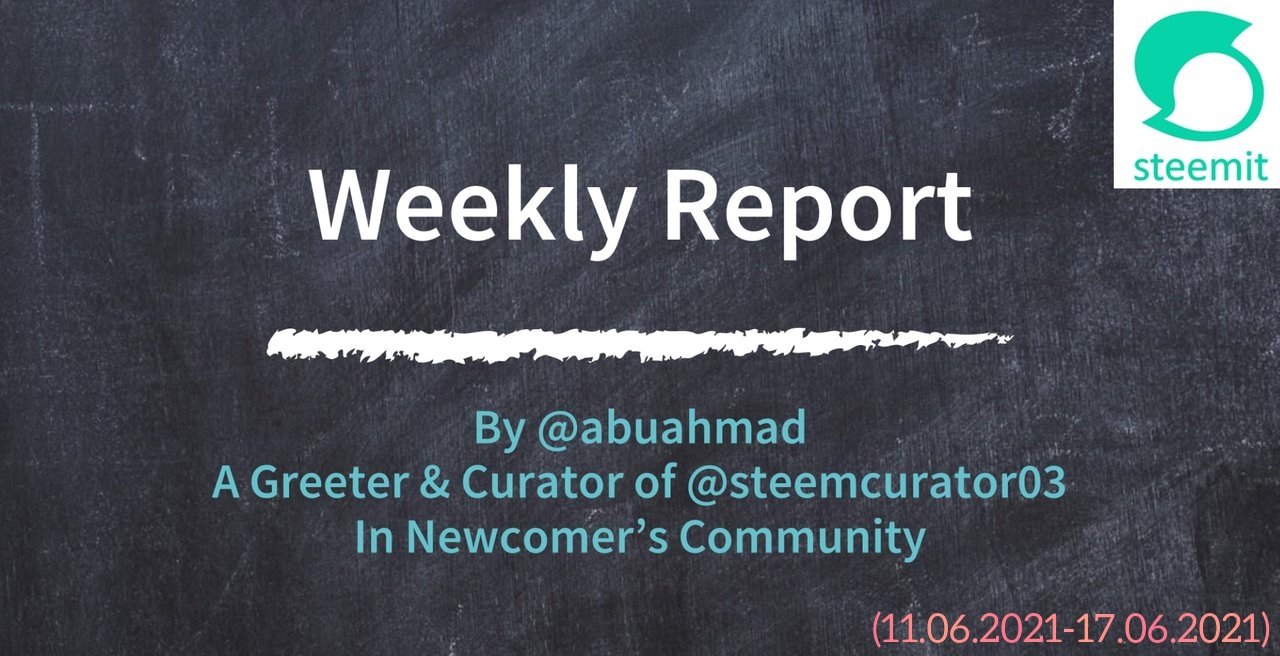 ---
I had 3 curation session in the last week (Saturday, Monday & Thursday). I've curated a total of 45 Achievements and greeted 7 newcomers this week. Here is my greeter & curator report of this week.
---
I've greeted and verified a total of 7 Newcomers from Bangladesh in the last week.
Greeting List
---
---
Here is the list of posts that I curated with @steemcurator03.
Curation List
---
---
Here is the summary of this weekly report-
| Greeted | Curated | Achievement 1 | Achievement 2 | Achievement 3 |
| --- | --- | --- | --- | --- |
| 7 | 45 | 17 | 8 | 7 |
| Achievement 4 | Achievement 5 | Achievement 6 | Catch-up Vote |
| --- | --- | --- | --- |
| 6 | 6 | 1 | 3 |