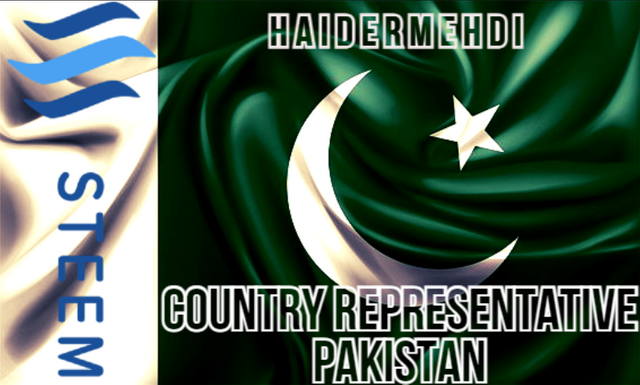 Hello Everyone. This is Haidermehdi. Country Representative Pakistan! I am here to present the weekly report for this new month, April has just started and we have covered 145K SP on steemit-pak. We are growing well in terms of SP and active members as well. We just needed to wait for a little before we achieve our goal of reaching 150k SP by the end of this month with steemit-pak In shaa Allah! Alhamdulillah before even it goes past the 20s, we have achieved 135k SP :)

We are moving fast and the days are passing by. Three weeks of the Newly Started Steemit Engagement Challenge are about to be over and we have already seen some of the best users getting their rewards from the Steemit team. Similar is my effort in spreading this message among the users of Pakistan and I am trying my best to do so.
In the same run, I have been making a compilation of all contest posts every week. Below is what I have made for this ongoing week of Contests, the Steemit Engagement Challenge Week # 3.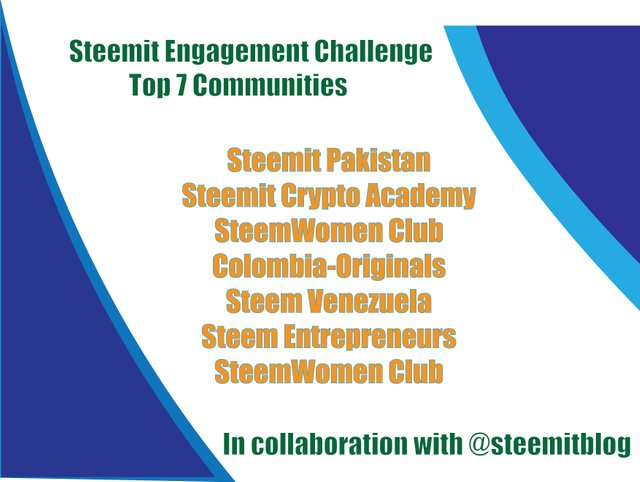 Steemit Engagement Challenge Week # 3|| Detailed Guidance Post || In collaboration with Steemit Blog || Club100

Online Session To Explain Steemit Engagement Program and to make them focus on comments
After receiving all the congrats and best wishes from the community members and from different communities, I made an initiative to organize an online google meet session where i would be able to convey my words to the Steemit Pakistan Community members. For this purpose, i also made a detailed guidance post, in which i talked about the new rules, the ways to participate and the rewards with all the contest.
Link to post
Here is the snipped image from the online session!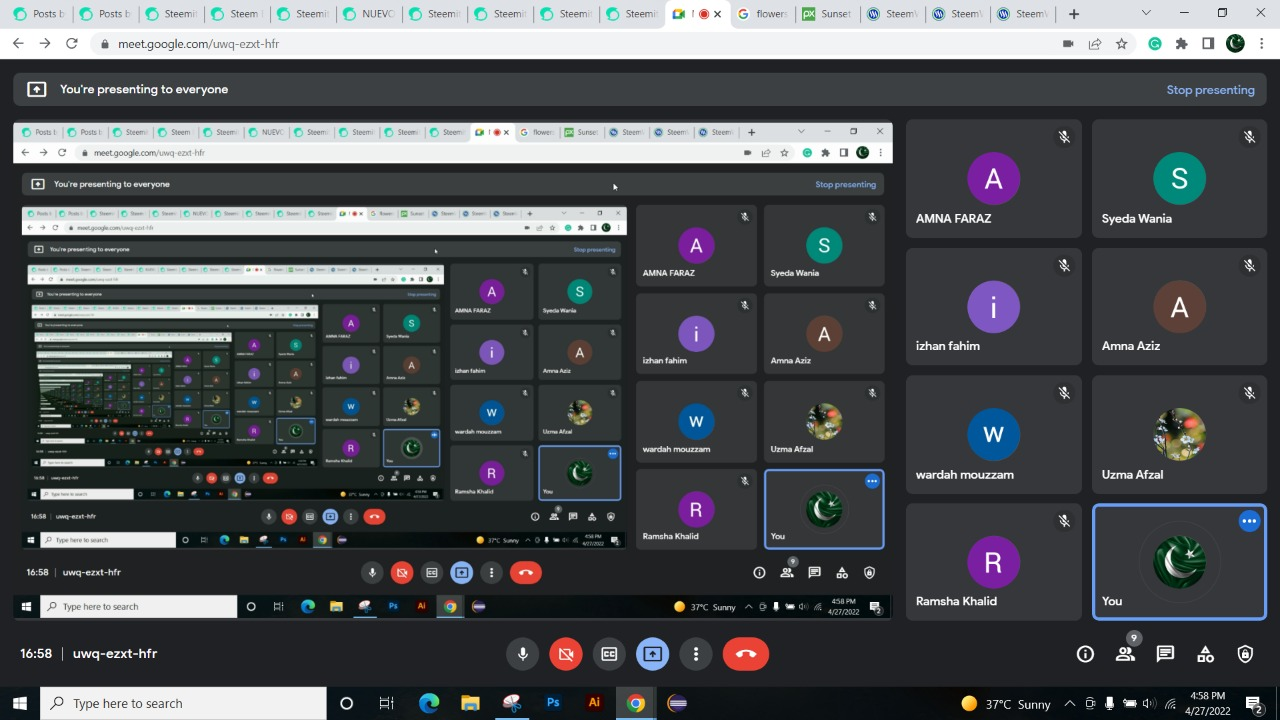 STEEM GROWTH TEAM - The 7up
---
To be on a curation team you need to show responsibility, commitment, experience and skills. All my teammates have proven that they are the best in what they do.
If you want to grow #contest, #learnwithsteem #steemgrowth, look no further!
#contest
@kiwiscanfly organizes the biggest event in Steemit, the #spud4steem. This initiative has to be the most known event for all the Steemians. It encourages all Steemians to do power-ups on a monthly basis even before the club initiative emerged.
@disconnect promotes all the contests on the platform. It's a daily commitment that encourages Steemians to be active on the platform.
#learnwithsteem
We have a group consisting of 03 country representatives:
@kiwiscanfly - New Zealand
@ngoenyi – Nigeria
@haidermehdi- Pakistan
Most of our members are the founders of many successful communities on this platform
#Steemkids #SteemEntrepreneurs
We are a Team of 7 Responsible people and we have already started our work.. The team is as under:
To get support from us, you have to follow the below tags and topics:
The7up is ready! [Community Curators for Steem Growth: APRIL 2022]

Got Selected in Steemit Engagement Challenge
A few days ago, we received an invitation from @steemitblog to drop applications for the newly announced Steemit Engagement Challenge. It was clearly mentioned what the challenge is about and how would it proceed. Applications were invited and 6 communities were to be chosen. We took the opportunity and today Alhamdulillah our Community' name appeared in the Selected Communites.
---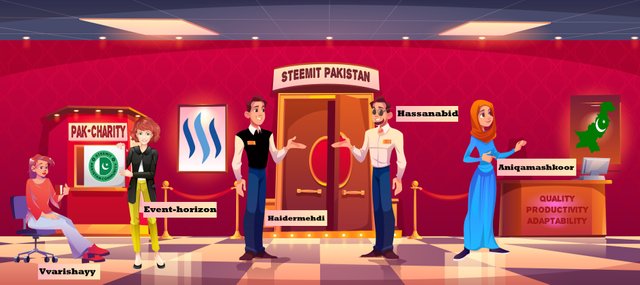 Our Application for the Challenge
AND
Steemitblog's announcement

The Graphic Designing Exploration!
I started the series of Graphic Designing lectures as I was exploring Adobe Illustrator. Thus I decided to share my work with all other steemians just so that they could learn some skills through this amazing platform which is already giving them so much <3
I have so far completed 5 days of exploration in this series and I am looking to dive deeper into this exploration!

---
Revival of Pak-Charity, The Anonymous Hope Project!
We have been on a mission to help the poor without disclosing ourselves and we have been doing it for a long time Alhamdulillah Alhamdulillah. Once we shared the pictures of such an event where we helped over 30 families with their monthly food necessities.
We are now back with complete faith and purest of intentions to begin helping people as per the name of The Anonymous Hope Project. We will be running this project through the @pak-charity account supervised by @Steemit-pak and @Haidermehdi and worked upon by the whole Steemit Pakistan Team with some volunteers.
---
Here is an Announcement Post by Steemit-Pak
AND
Here is an Announcement Post by Pak-Charity
Recent Distributions and New Cases

Steemit Pakistan Responsibilities Distribution
In Steemit Pakistan, we believe in Quality work and dedication. Therefore, each member of the team is equal and bound to perform their duties equally. But from the past couple of weeks, we saw a decline in the community thus we decided to let the moderators help the member in guiding the users about their quality where me and @hassanabid took the responsibility of commenting on every post and making best picks by ourselves. So now, all the comments from steemit-pak are either operated by me or by @hassanabid. We have started noticing some different things than usual. below is how we work and how do comments.
| Best Picks | Comments | Quality Guide | Pak-Charity Operate |
| --- | --- | --- | --- |
| Haidermehdi, Hassanabid | haidermehdi, Hassanabid | Event-Horizon, Aniqamashkoor | VVarishayy |
---

Club100 Commitment
| Total Duration | Steem Earned | Powerup |
| --- | --- | --- |
| 6 Months | 12,030 | 12,030 Sp |
---
Yours, Haidermehdi.
Country Representative Pakistan.
Steem On!
#CLUB100