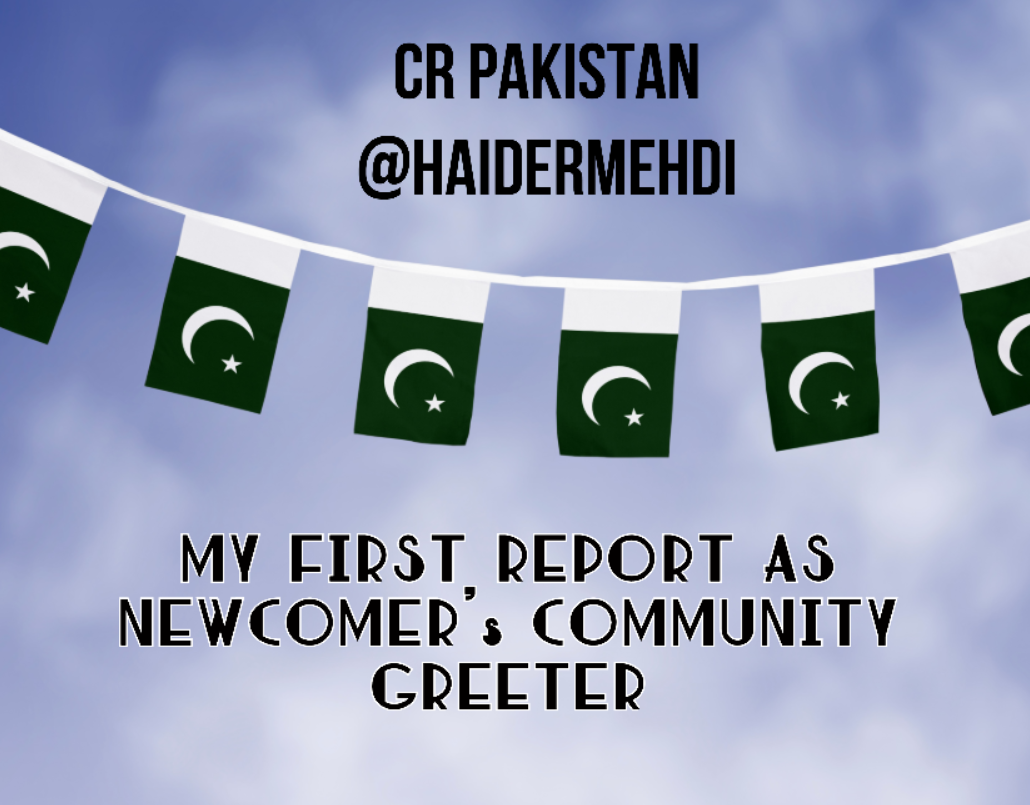 As per the discussion with @hassanabid, this week i was given the responsibility to greet the newcomers that joined between 18-24 march and also curate them using steemcurator03. I also had to label them as per their post.
The Pakistani members are growing at a rapid pace, i curated almost 20 achievement 1 Posts and one other. I found some posts that were well written while some were just normal. With such normal and well written posts, there were some posts that were short so i voted them with a lesser percentage and also made a comment to improve that post.
Now below are the two Tables. First Table presents my greetings and guidance to some of the new comers this week and the second table is about the curated links from 18-24 March.
MY GUIDANCE TO THE NEW COMERS:
ACHIEVEMENT POSTS VERIFIED FROM 18-24 March
These are all the users that I verified yesterday using the steemcurator03 account and hassanabid's report will define their progress and status on the spreadsheet. Will be back with the next week reporting of newcomer's Greeter Report. tIll then take care and Happy Steeming.
Country Representative Pakistan.
@haidermehdi.
Cc: @steemcurator01, @cryptokannon.