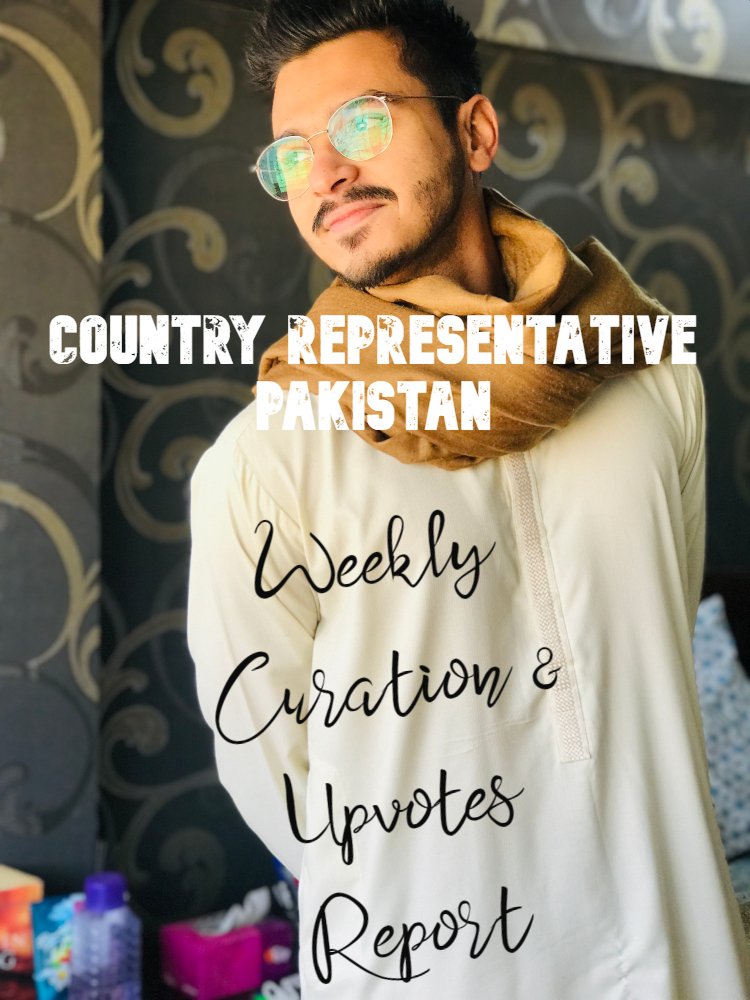 Hello everyone It was another Day of @steemcurator07 so we have to manage it and the number of users are increasing alot day by day so I have to find out The most active and obviously those who have posted recently.
As you guys know i was very much busy in sister's wedding so couldn't followup with SC07 but now i am back.
This week as we have seen around 80-90+ Pakistani members participated on Steemit Pakistan so i had to balance them through the power given to me of @steemcurator07 . I tried my best to give all active participants.
So here's the Statistics Of upvotes given by @steemcurator07 Managed by me, through Steemworld.org Tool by @steemchiller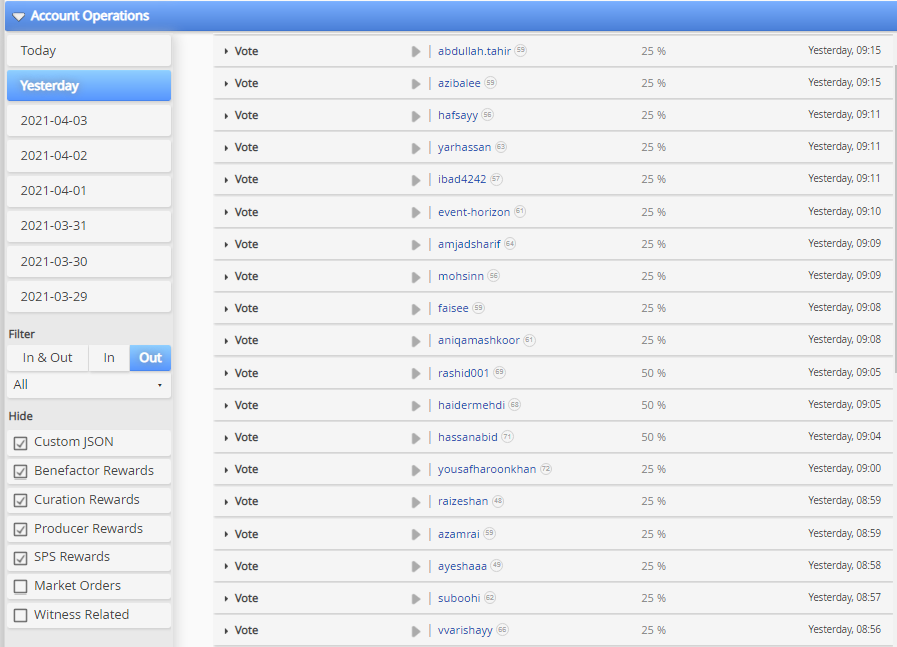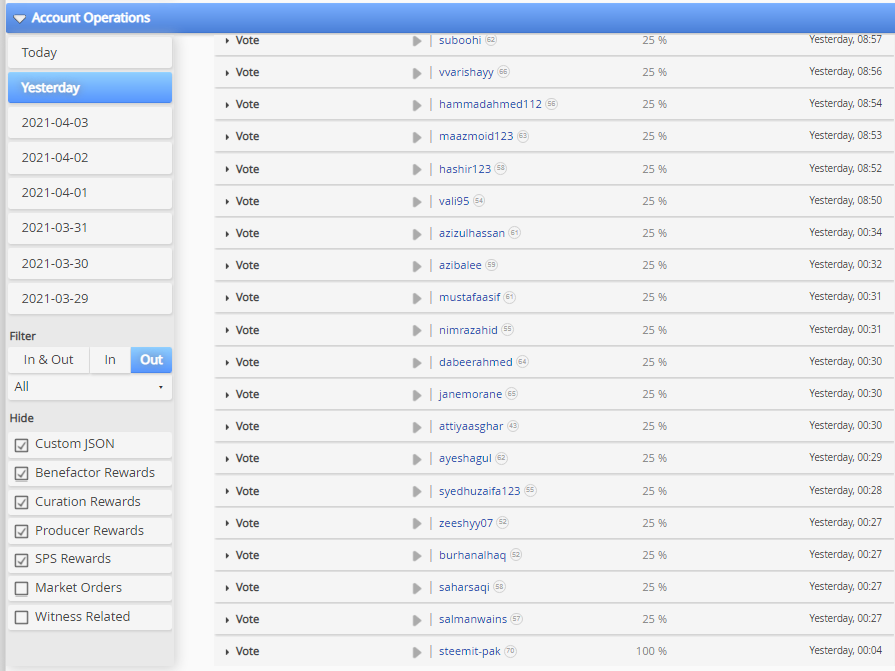 Invitation To All Community Members :
i would be giving 100% to one quality person so you all can try your best to improve your quality work and to have chance of getting 100% Upvote.
100% Upvote given to Steemit-pak !
Important :
the 100% Upvote is not Compulsory every week as it depends on me if i found any member working more harder than others i would give them their deserving 100% Upvote ! Otherwise i would be giving to TEAM members for their work on steemit pakistan !
I have been here for 3 years and i know very well, what to do and what not !
Thanks for your Cooperation !
Best of Luck for This Week !
---
Our community :

Don't forget to delegate our community account
---
Delegate Steem Power To Show Your SUPPORT
---
Special Thanks to @steemcurator01 @steemcurator02 and @steemitblog for their continuous support and I hope they will continue providing their support to Steemit Pakistan.
---
Yours Hassanabid
Country representative of Pakistan