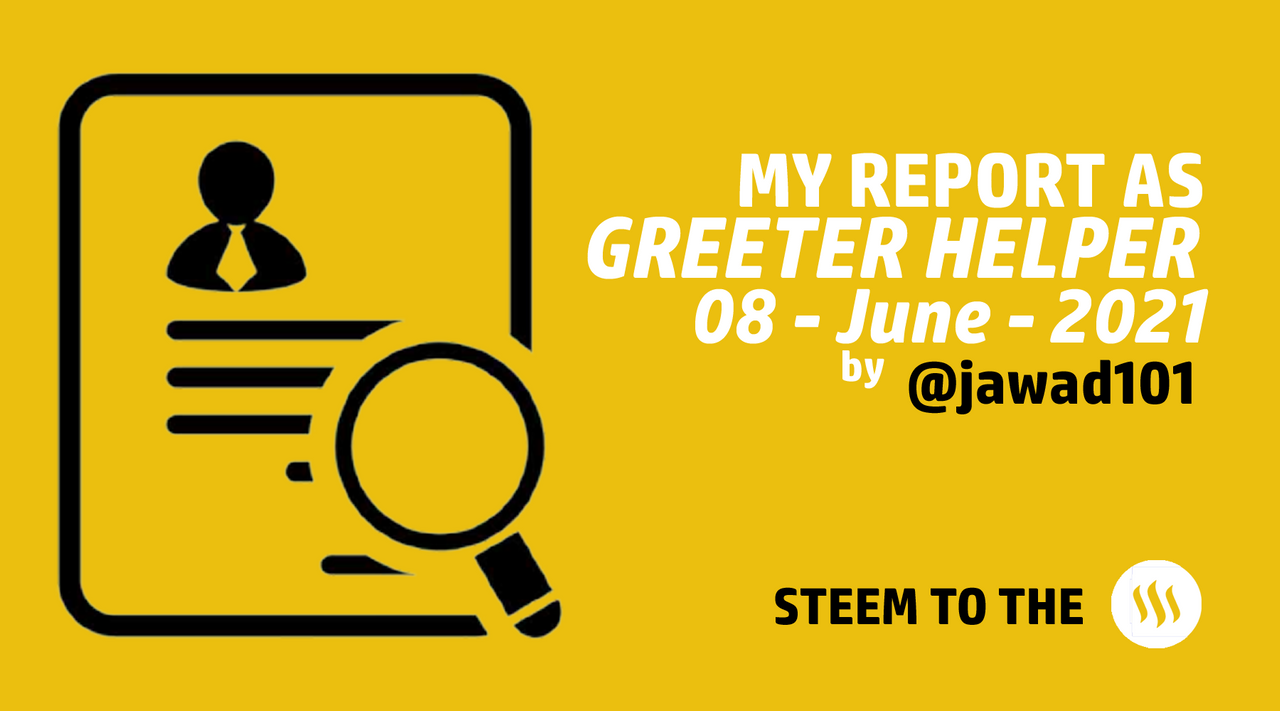 Greeting Team!
I am @jawad101 from Pakistan and Here I am with another Report as a Greeter Helper in the Newcomers' Community. Today I have verified 30 Achievements and also guided 10+ users - where I find Mistakes in their Achievements. Now it takes a little bit longer to verify 30 users as the greeter helpers are trying their best to serve the newcomers.
List of the users which are Verified Now :)
---
All the above users are verified and ready to go to their next achievement.
---
List of the Users Whom I Have guided:
---
Thanks For Reading My Report - Have a Nice Day
---
---
Together Let's