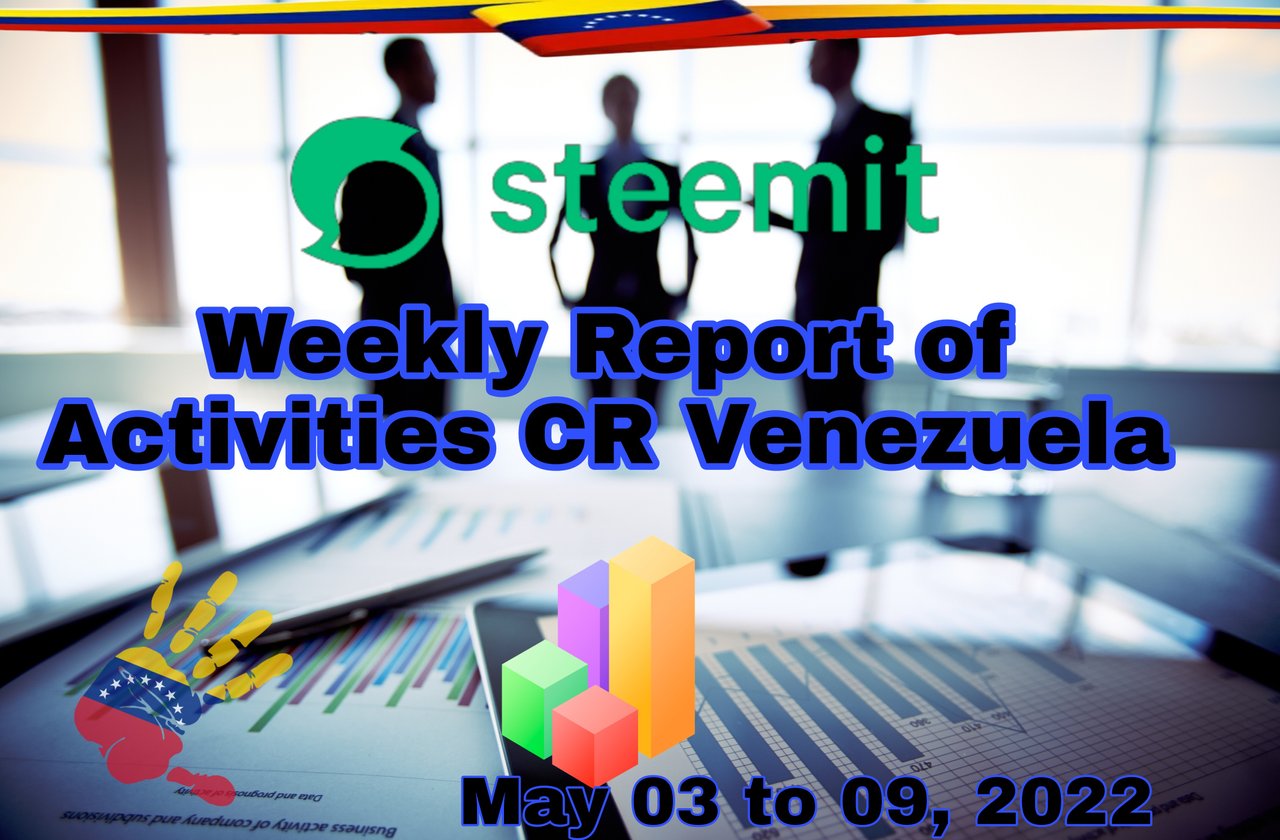 Weekly Report of Activities from May 03 to 09, 2022, CR Venezuela @wilmer1988, Image Created by @wilmer1988
It is a pleasure to be able to be with you again enjoying steemit and in this particular one to inform you of all the results and the fulfillment of my weekly goals within this platform as an active member..


Status of my personal account, @wilmer1988, Link
Thanks to the support of our platform this week I put my personal account into use today with 22,957.09 SP ( 31,774.26 + 5,271.91 - 14,089.08 ) of Steem Power at the disposal of all the activity that takes place in steemit, with this I managed to benefit 127 steemians, through 261 votes and 166 comments, achieving with this a CSI of 21.8% in these 7 days.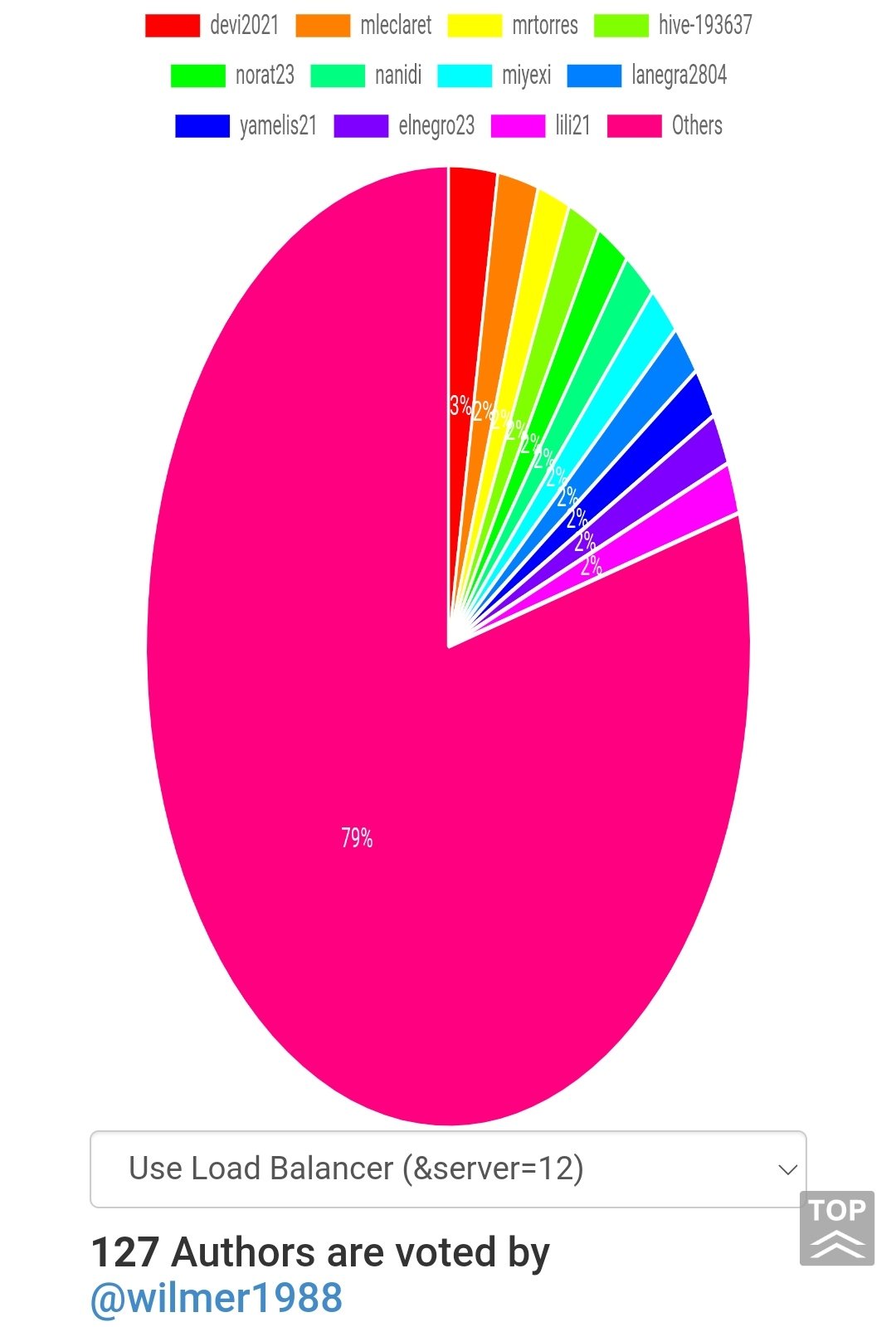 Personal Account Usage Report @wilmer1988, Link
---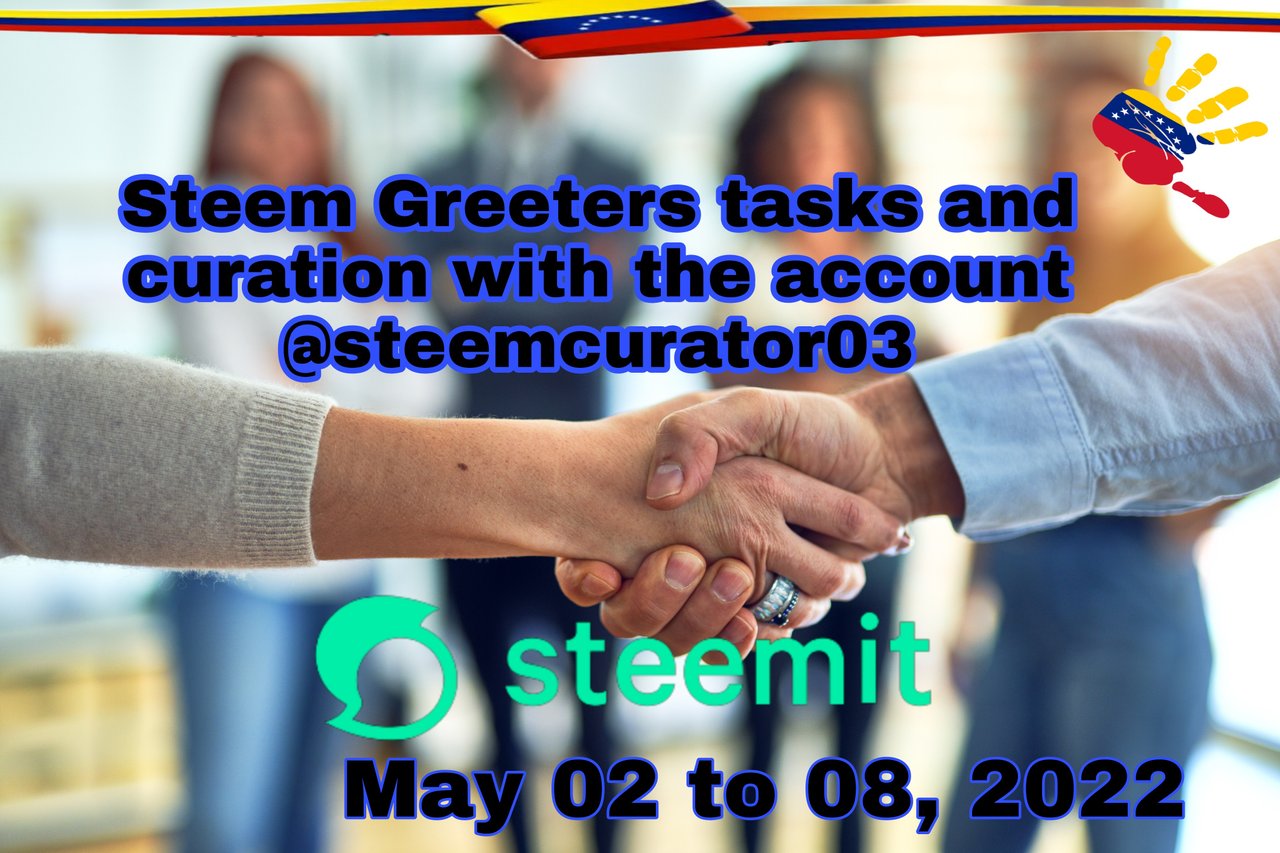 Presentation of the Weekly report of Steem Greeters tasks and curation with the account @steemcurator03, Image Created by @wilmer1988
Report Steem Greeters tasks and curation with the account @steemcurator03: from to May 02 to 08 2022 - by @wilmer1988
This week I highlight my participation within the Steem Greeters team with 37 users served within the Newcomers community newcomers program, of these 19 were members with achievement correctly made and another 7 were corrected, on the other hand 11 members received my guided invitation to be part of this program for your growth: during this week.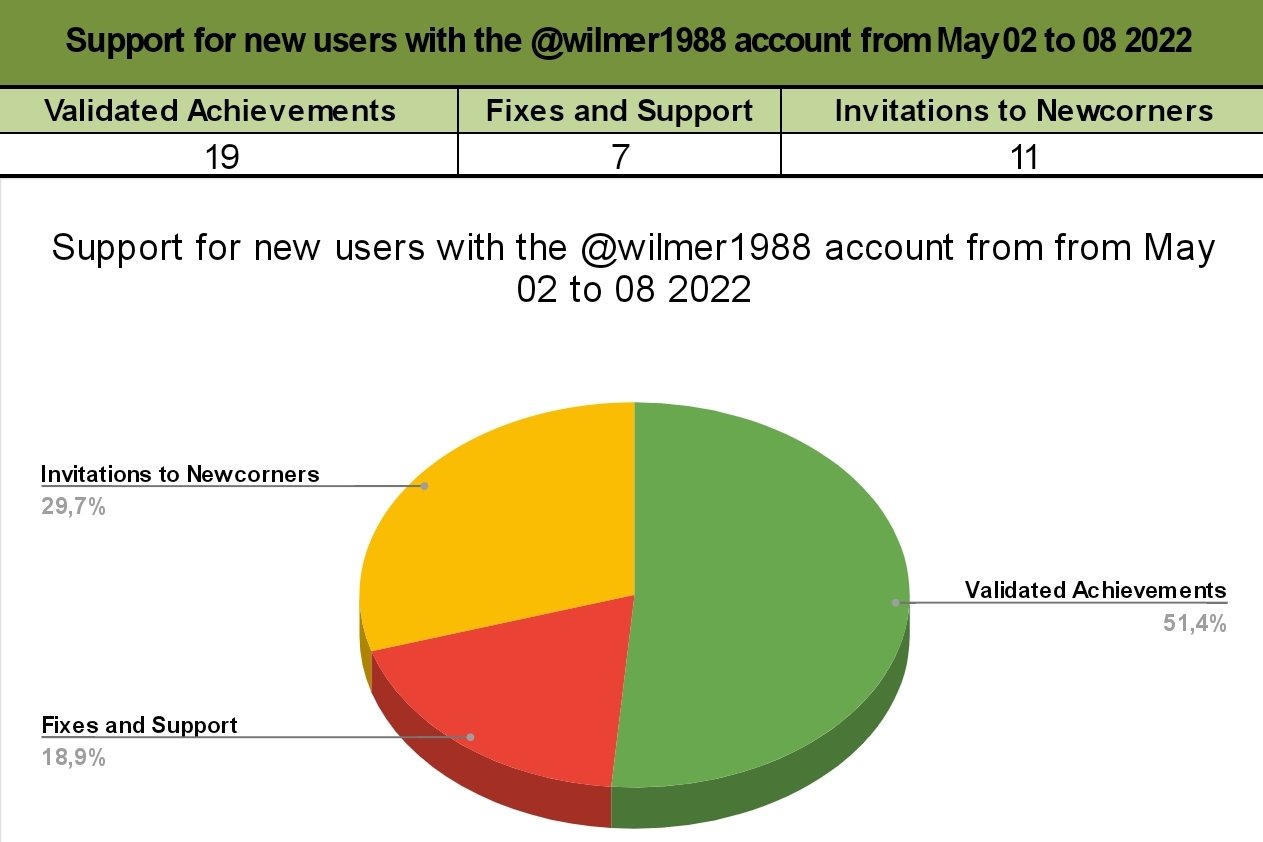 Work Done as Part of the Team Steem Greeters from May 02 to 08 2022, Data Base
---
As part of my goal this week I managed to leave 11 votes with the @steemcurator03 account which, thanks to Steemit, is used day by day week by week to support new steemians who comply with the Newcomers community achievement program: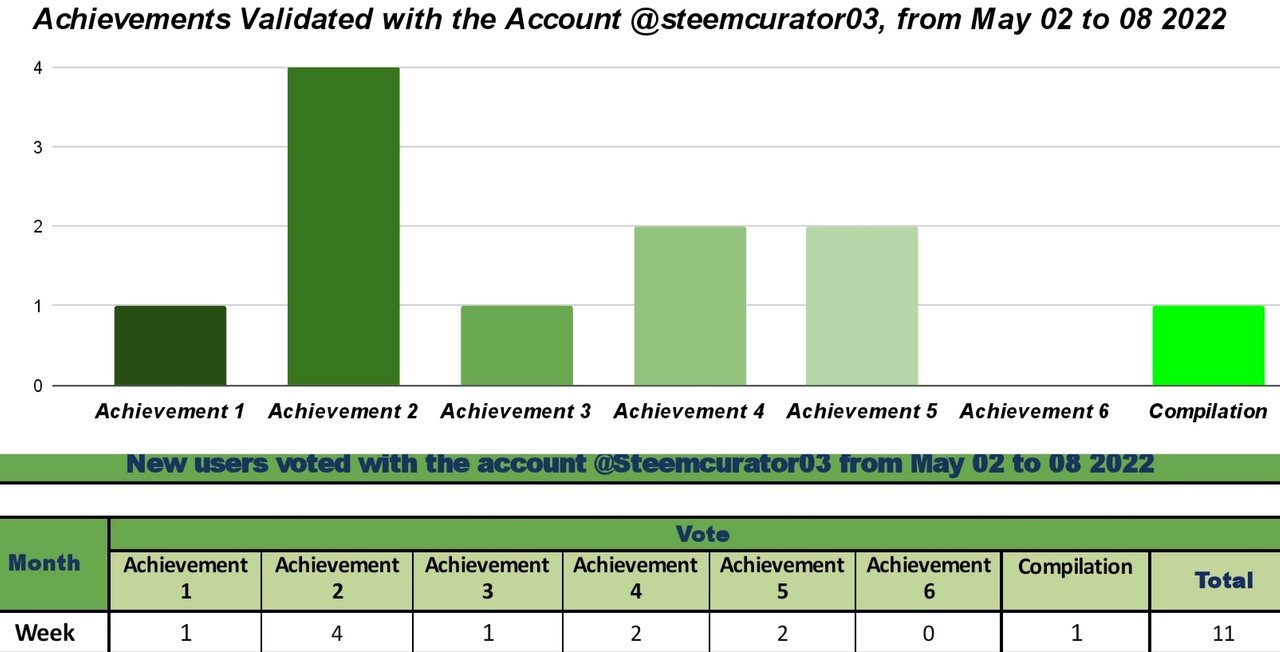 My Curation Contribution with the account @steemcurator03, from May 02 to 08 2022 - Data Base
With this I managed to close a week of contributions within the Newcomers community where I am part of the Steem Greeters team for the development and strengthening of new members.


---
Within this week I managed to be an active part of the
#thediarygame
tag, sharing 7 days of unique experiences in order to guarantee more interaction within steemit:
---
---
Ranking #sv-club5050: Crece en Mayo junto al Ranking #sv-club5050 en Steem Venezuela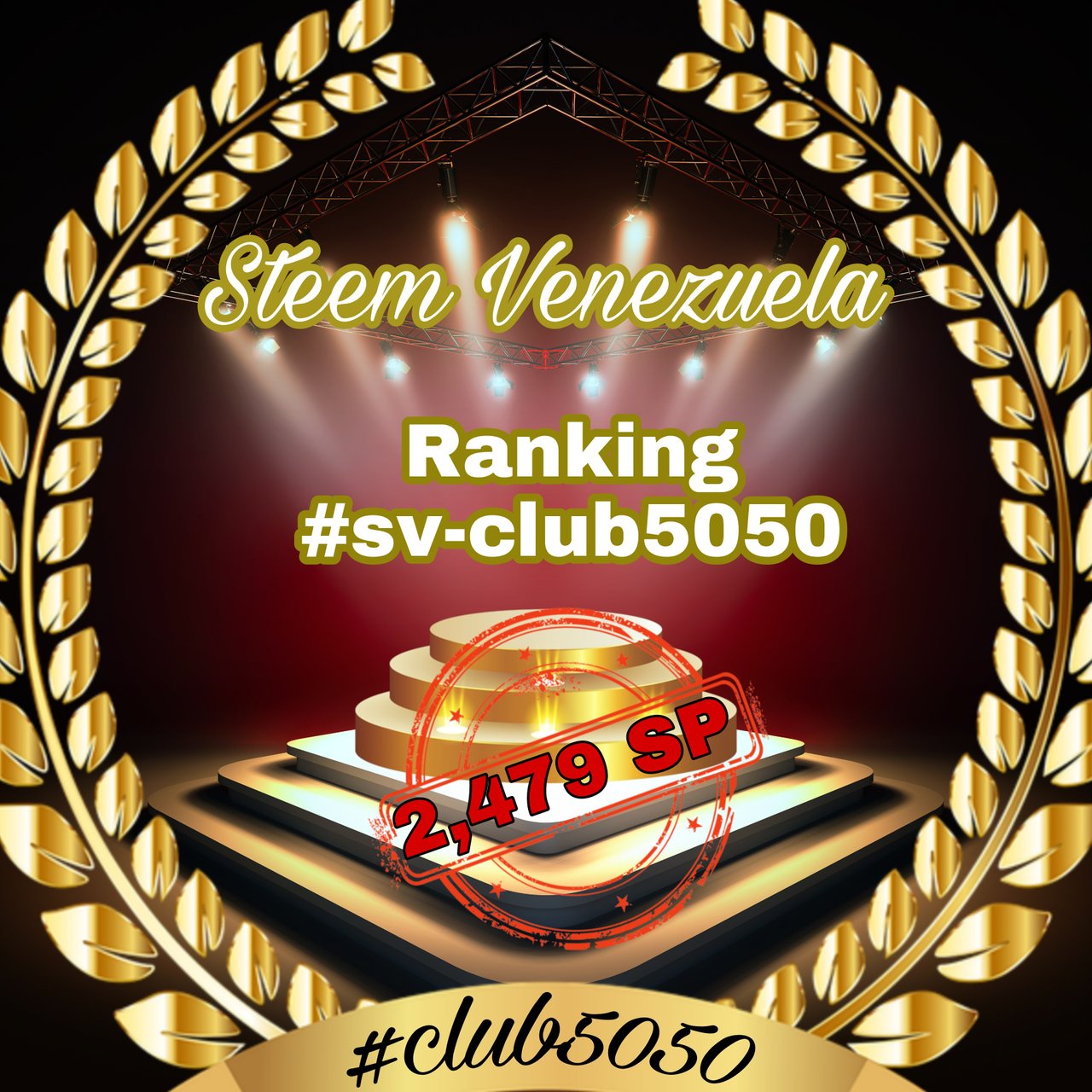 Ranking #sv-club5050: It grows in May together with the Ranking #sv-club5050 in Steem Venezuela, Image created by @wilmer1988 with Picsart
A new week in Steem Venezuela was loaded with all the support of our users for #club5050, an opportunity that allowed me to witness how 2479 Steem were turned on by 13 users committed to the growth of our world, this left the following ranking:


##This week's #sv-club5050 leaders.
---
Another of my contributions within Steem Venezuela this week allowed me to guide a Monday of
#sv-writing
as the start of our weekly tops program, there I was able to interact with 12 writers who gave life to this label with 100% content: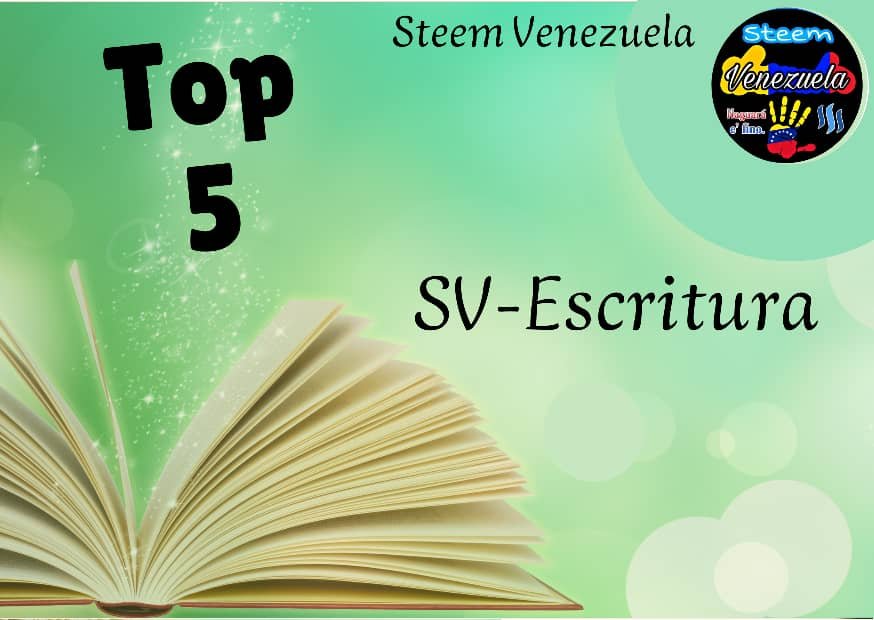 Top 5 of this Writing Monday 05/09/2022, Image created by @miyexi, exclusive for Steemit publications.

Top 5 📝 Lunes de Escritura 09/05/2022 - #sv-escritura
---
---
Steemit doesn't stop and week after week we bring you more interaction through the Discord platform on our official channels, a place where we can interact in real time and get a little closer to your needs:

wilmer1988#7749
---
Each and every one of the activities carried out to fulfill my objectives this week, were always related to ensuring the proper use of the guidelines and policies for the use of steemit, this allowed me to address the following identified faults: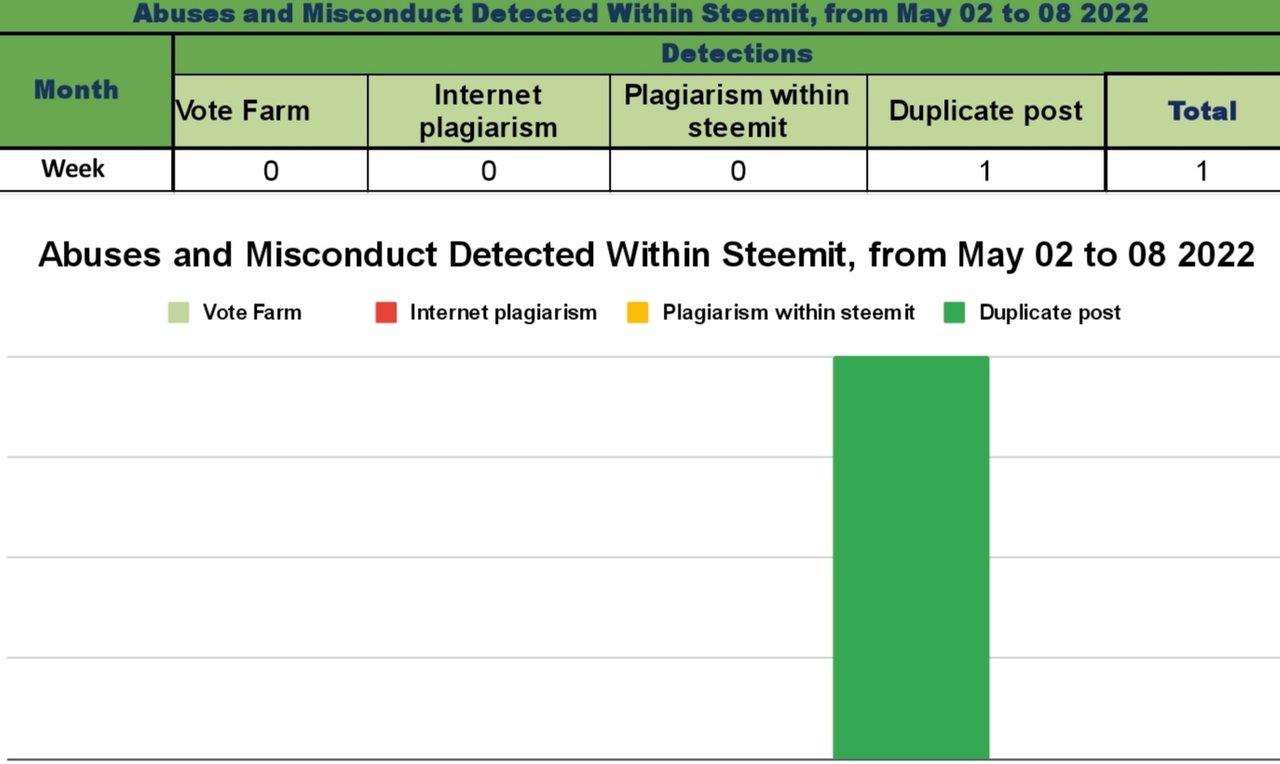 Abuses and Misconduct Detected Within Steemit, from May 02 to May 08 2022, por @wilmer1988, Data Base
Duplicate post
I say goodbye grateful to be able to be an active part in the operation of the platform.
Greetings, We keep working 👍