Hello everyone, i am happy tobe among you today as this is my firstpost on this platform.
@patience90 snapping me*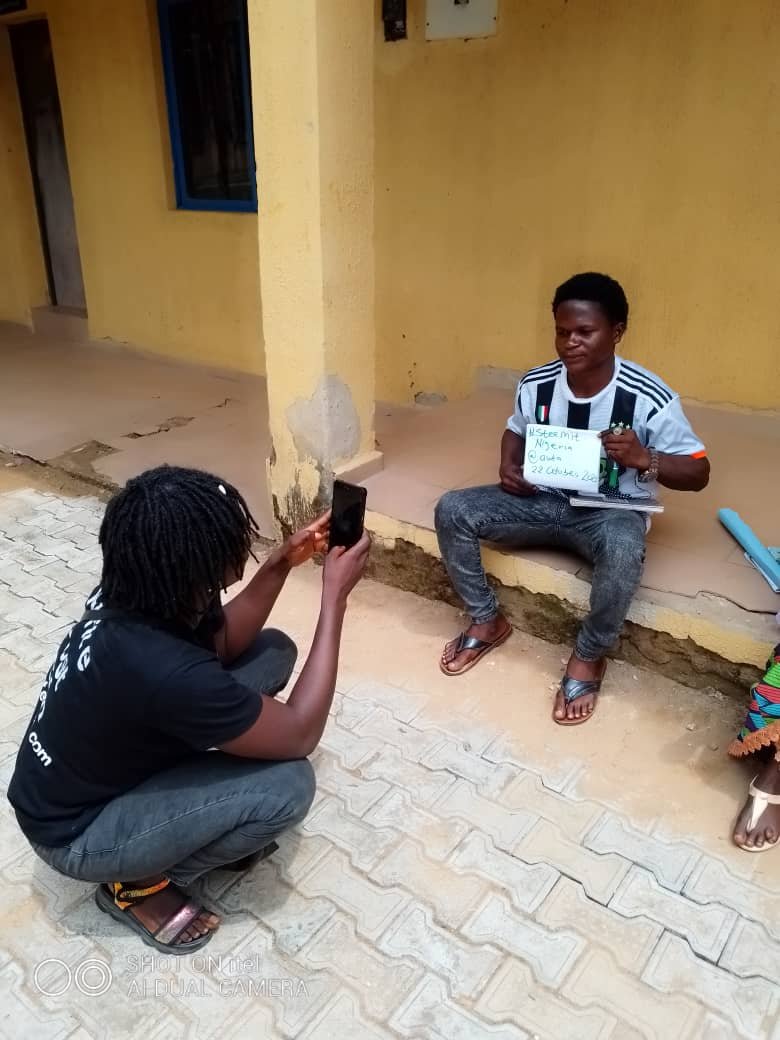 Morning
This is how I spent my day 22/10/2021 I wake up around 05:40am with my room mate, we are 3 in the room. The elderly one among us lead for devotion, the devotion took us about 20minutes, after that two of us went to draw water from well close by. I took my birth, dressed up. Then I found my way to school the around 06:20am I am that type of person that does not eat before going to school.
My lecture starts by 07:00am and it was awesome, but stressful because we move from lecture hall to another and one funny part of it is the lecture hall is far from each other. Then we were at the lecture hall waiting of a lecturer to come for lecturing we then saw him coming with some team of people, they walked in majestically to the hall, then the lecturer great and we responded he stated by introducing a platform which name steemit he spoke a lot about it about the platform and what he earn from the platform.
@charis20 and I*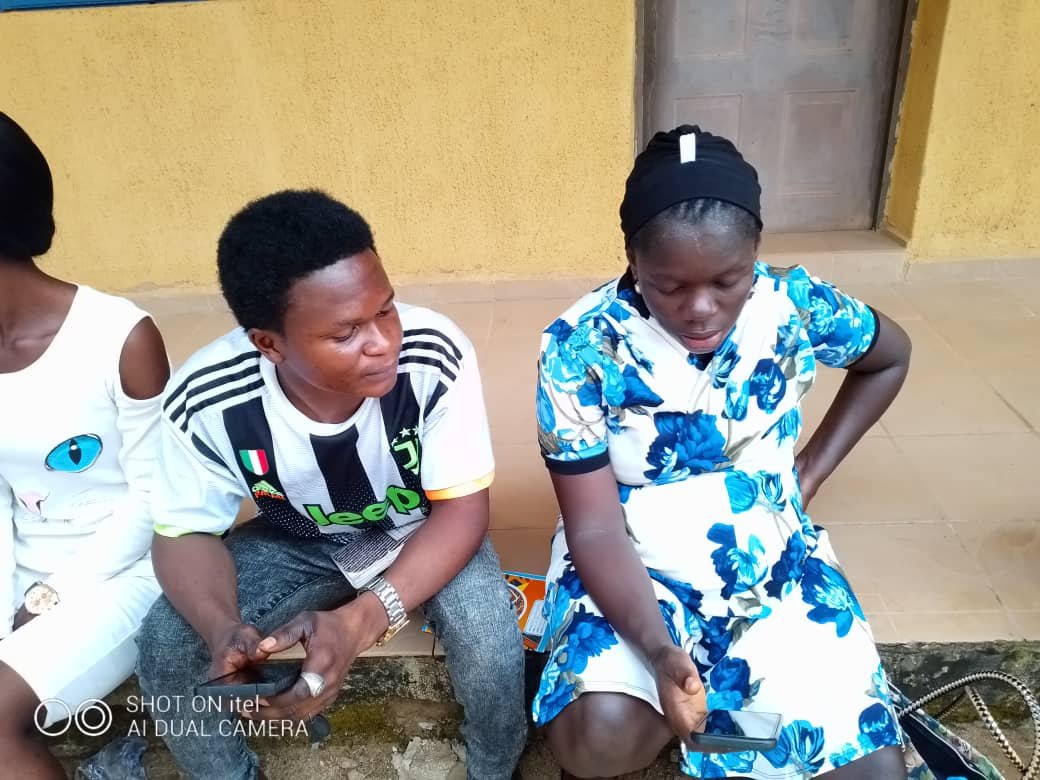 It was so interesting to me because of what he said he earn. then after the class was over, myself and some of my course mate followed the lecturer with username @debaron with the steemit members for registration. After the registration I left them for lecture. After our lecture terminate for that hour. I found my way to where I left them, and I saw them, I met the person that did my own registration @charis20 and I ask her for more clerification on how to login when ever I want to she directed me to @patience90, and she showed me how to write and where to write, how to follow people on steemit platform, how to preview the write before posting.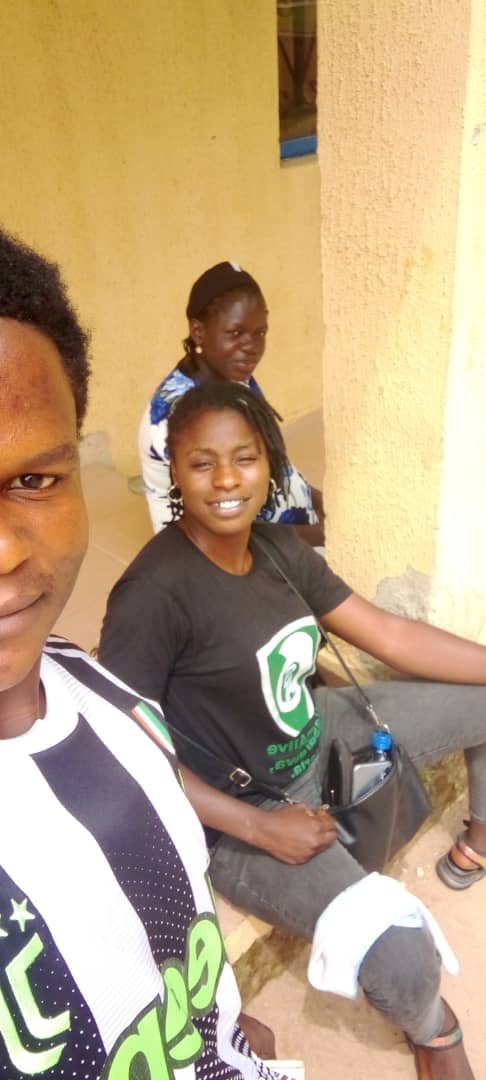 So i decided to practice by writing how my day went. I wrote about my self and she told me how to edit and how to upload pictures or images on the post.
Afternoon
By the time we could finish it was afternoon already, so I webt to take some food and prepared for subsequent class. As today is Friday we normally have those from the Muslim faith going for prayers.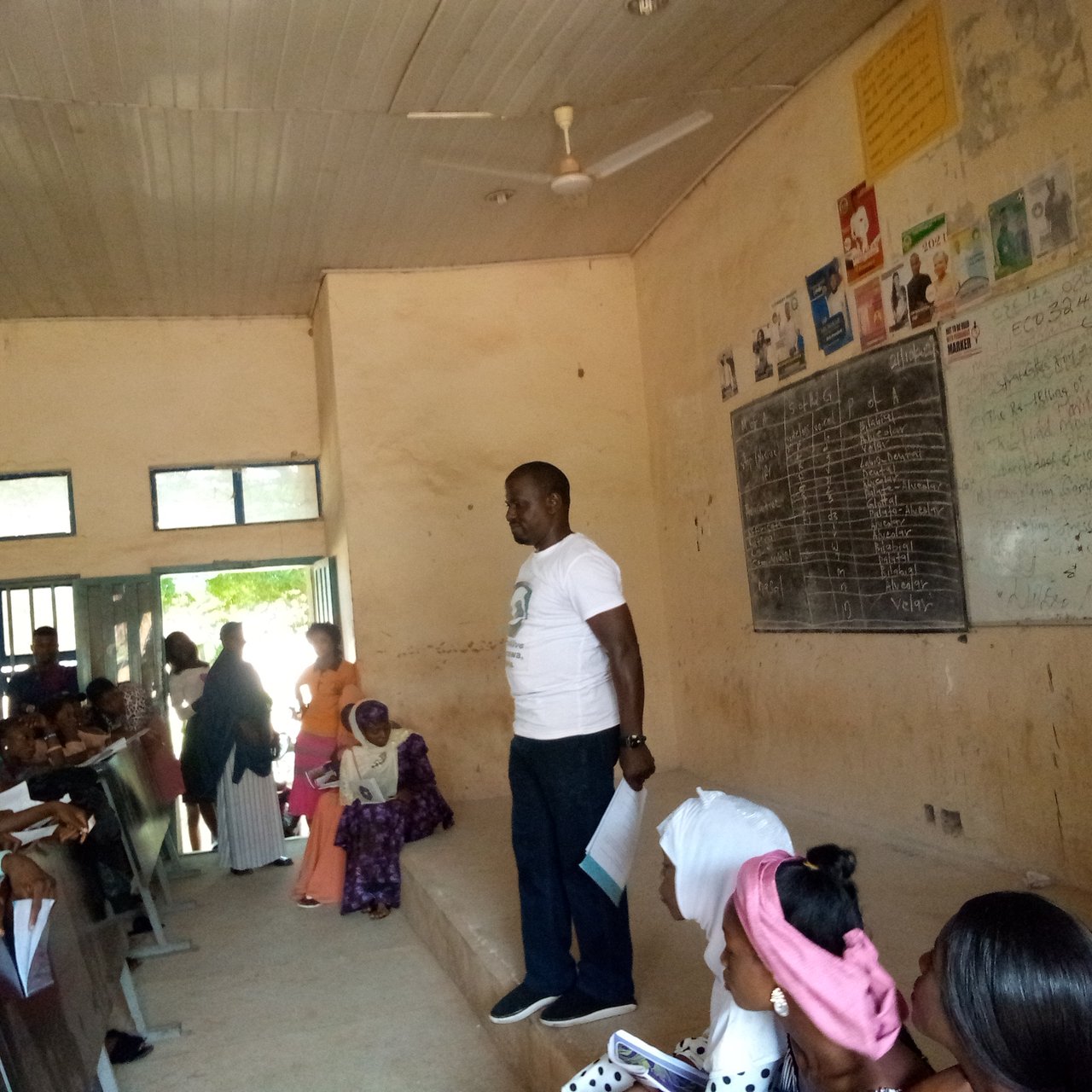 The day was stressful but at the same time it was fruitful because I met a platform that can help me in every way so long as i give my best.
Thank you for ready my post, I hope you enjoyed your day too
Regards
@auta